At the Pasir Ris Mangrove Boardwalk, walk comfortably on a boardwalk while keeping an eye out for the fauna that make their home in the swamp. Accessible through Paris Ris Green and Car Park B.
Useful Information
Address:
 Accessible via Pasir Ris Green or Car Park B
Contact: N/A
Visit Website
With our little red dot's unpredictable weather, the many indoor playgrounds in Singapore are very welcomed! Not only do the children get to run...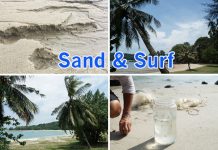 Scroll to the bottom to participate in our Giveaway! We love spending time outdoors and one of our favourite places to hang out at is...
FEATURED LISTINGS