The Malay Heritage Centre showcases the Malay culture to the community with permanent galleries, a Learning Garden featuring herbs and spices in Malay cooking and medicine; and performance space for plays, dances and workshops.
Useful Information
Address:
85 Sultan Gate, Singapore 198501
Contact: +65 6391 0450
Visit Website
Nestled unobtrusively in the basement of KK Women's and Children's Hospital (KKH) is a small bank that packs a big punch. Even though the...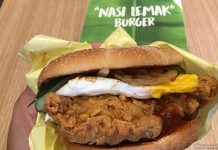 "You mean it is back?", was the reaction around the office when the news broke that the McDonald's Nasi Lemak Burger and Banana Pie...
FEATURED LISTINGS