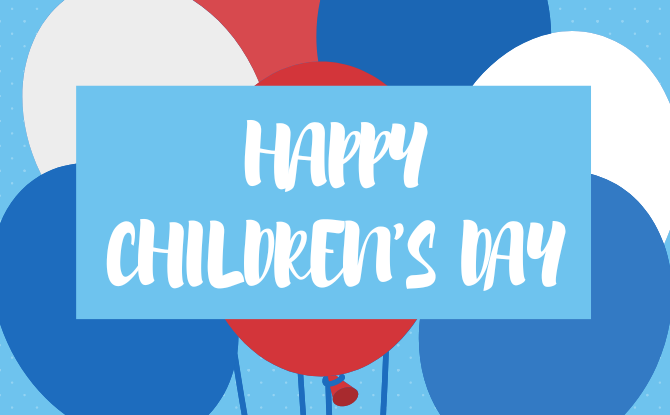 Children's Day in Singapore falls on Friday, 7 October 2022 and children rejoice because school's out on that day! What a privilege to be a child! We've put together a list of places where you can celebrate Children's Day 2022 in Singapore with your child, including some holding special events just for the occasion!
---
Children's Day 2022 in Singapore: Things To Do & Activities
STEAM Festival at Science Centre Singapore
Discover science in the spaces around us at KidsSTOP Singapore's STEAM Festival this Children's Day. Try exciting STEAM activities and experiences catered to young learners, families and educators between 4 and 9 October. Blast into outer space at the sensory theatre, wander in the immersive zones and get your hands dirty at the STEAM Play Yard activities and experiences catered to young learners.
---
Ámazonia Children's Day
Celebrate Children's Day at Amazonia on 7 October at Great World City. There will be magic shows, inflatable game booths, face painting, impact wall, goodie bags and more. More information here.
---
-- Story continues below --
---
A Day of Water Play at Various Neighbourhood Water Parks
Cool off in the heat at the various water playgrounds! There is likely one in the neighbourhood near you. Fun does not have to be expensive, just bring along the water toys, swimsuits, towels and other gear and you are ready for some fun with water!
---
A Twitty Children's Day by ACT 3 Drama Academy
If your kids enjoy Roald Dahl's stories, sign them up for a fun-filled workshop. Kids will explore different ways to use various props and items to create a meal for their special visitor. They will need to be creative and make dinner using various items! Details can be found here.
---
Woods in the Books Children for Children Donation Drive 2022
For the second year, bookshop Woods in the Books will be holding a donation drive over the Children's Day weekend of 7 to 9 October. Schools and families can donate their preloved books and toys which will then be lovingly passed on to a not-for-profit organisation. Get additional details here.
---
Pinkfong World Adventure at Marina Square
Baby shark – doo doo doo doo! Join Pinkfong, Baby Shark and friends at Marina Square. This event has over ten game stations, motion interactive games, soft playground and performances. Travel around on a spaceship with Pinkfong, Baby Shark and friends and venture to Baby Sharkworld Reefville, Pinkfong Wonderstar and Pinkfong Space Adventure. Get more details here. 
---
Fun at Por Vida Skateboarding Park
Singapore's newest and biggest indoor skatepark has just opened! The local skateboarding school's air-conditioned 6,708 square feet skatepark is located in the basement of GR.iD Mall along Selegie Road, round the corner from School of the Arts. Other than skateboarding, the park also welcomes rollerblading and roller skating, as well as other land board sports such as longboarding and surf skating. Read about Por Vida here.
---
Kiteflying at Marina Barrage
Prefer not to spend a dime? How about heading to Marina Barrage for a picnic and kite-flying? Families can also visit Sustainable Singapore Gallery at Marina Barrage to learn about Singapore's commitment to sustainable development.
---
Tampines Central Children's Day Celebration 2022
Parents in Tampines listen up! This drop-off event on 30 October will be just for the kids. There will be interactive storytelling, bubble magic, Indian dance, KPOP dance, balloon sculpting, nail art, LEGO play, VR booth, Laster tag and more! Children will need sports attire to participate in laser tag. Dress them up as Superheroes or Princesses to win prizes in the Best Dressed Contest! Details here.
---
Deepavali Celebrations at Indian Heritage Centre
It is also the festival of lights in October. Check out the beautiful lights in Little India and participate in other activities such as Deepavali Games Challenges, cultural show and competition, hunt for tradition at Indian Heritage Centre. Register for the activities here.
---
Children's Day 2022 at SAFRA Kidz Amaze
Celebrate Children's Day at SAFRA Kidz Amaze indoor playground on 7 October! There will be free ice cream for the little ones as well as free old-school games stations. Learn five stones, pick-up sticks and other games. Get the details here.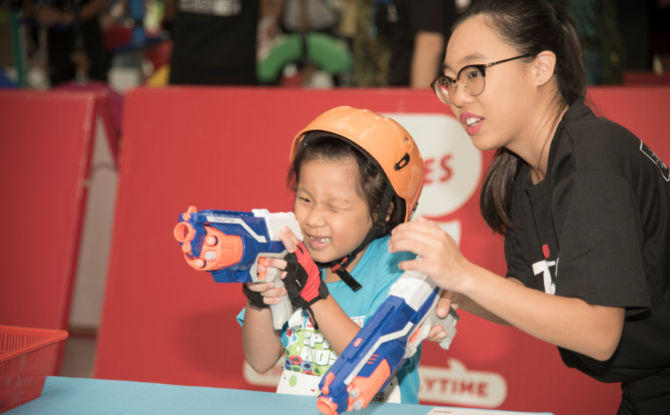 You can also sign up for SAFRA Jurong's Sprint Kids Best Recruit Challenge which is just a month after Children's Day on 12 and 13 November 2022. You can never start training too early for SAFRA Sprint Kids Best Recruit Challenge. 7 to 12 year olds will be taking part in a series of Basic Military Training inspired challenges and win cash prizes! Find out more here.
---
A Minion's Perspective at Resorts World Sentosa
Based on the Despicable Me franchise, the 1,400 square metre exhibition features eight themed rooms where you can immerse yourself into the world of the minions. Among these are Gru's lab, the Girl's Room and Minions Zone. Families will have loads of fun playing games, inventing the worst-smelling farts, posing with various characters and competing with each other with Minion-themed games! Find out more here.
---
ActiveSG Bedok Children's Day AQUA Festival
head down to Heartbeat @ Bedok Swimming Complex for a Childrne's Day AQUA festival on 8 and 9 October with balloon sculpting, an inflatable playground and snacks. More details here.
---
One Punggol Children's Day Celebration
Head to One Punggol Community Club Officual Opening & Children's Day Celebration on 9 October. Performances, bouncy castle, arts showcases, carnival games, snack stalls await!
---
Final Hurrah at Jurong Bird Park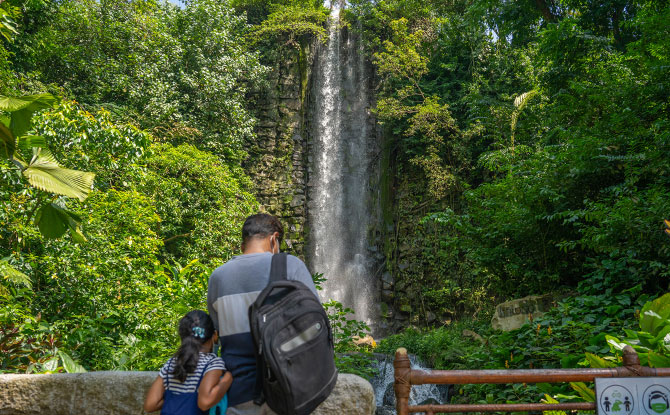 Visit Jurong Bird Park as it sings its swan song in Jurong after 52 years. Walk down memory lane at familiar sights at the attraction and participate in Ä Flight to Remember – a celebration of Jurong Bird Park's legacy and heritage till 3 January 2023. Read more details here.
---
Forest Adventure's Birthday
Get 15% off all course at Forest Adventure with the code <HBDFA>! The validity is till 16 October! So put on those harnesses and helmets, climb as a family to give your child a memorable Children's Day.  Find out more here.
---
Happy Children's Day 2022!
Wishing all children – big and small, a wonderful Children's Day 2022 in Singapore! May we always have the joy, curiosity and the fun-loving attributes of a child.