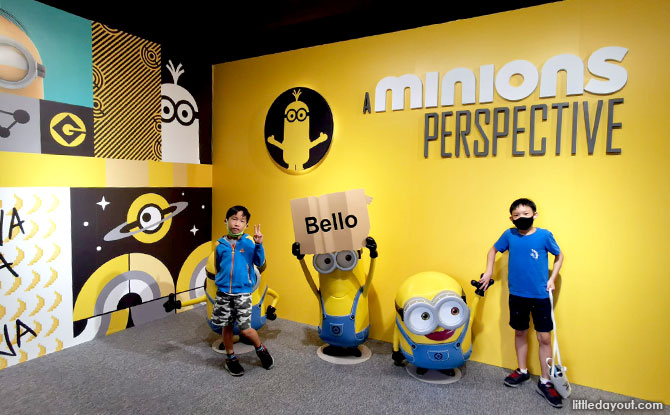 Bello! We all love the yellow henchmen from Despicable Me and if you can't get enough of them, you're in luck. A Minion's Perspective Singapore has popped up at Resorts World Sentosa from 3 September till 2 January 2023.
Based on the Despicable Me franchise, the 1,400 square metre exhibition features eight themed rooms where you can immerse yourself into the world of the minions. Among these are Gru's lab, the Girl's Room and Minions Zone.
---
A Minion's Perspective Singapore Exhibition at Resorts World Sentosa
Preshow Theatre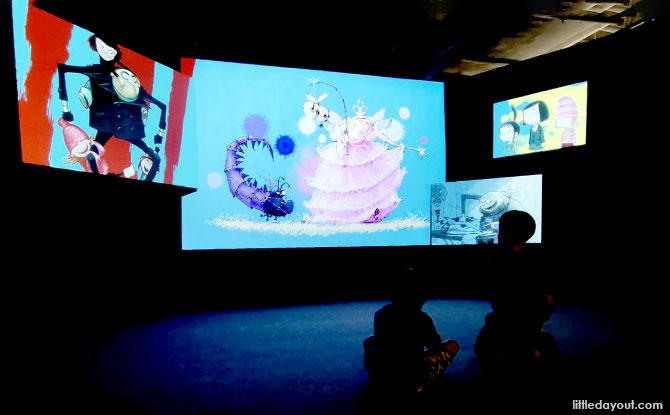 Relive your favourite moments from the Despicable Me and the Minions films at the first zone, a preshow theatre. Get into the mood to hang out with the minions!
---
-- Story continues below --
Film Showcase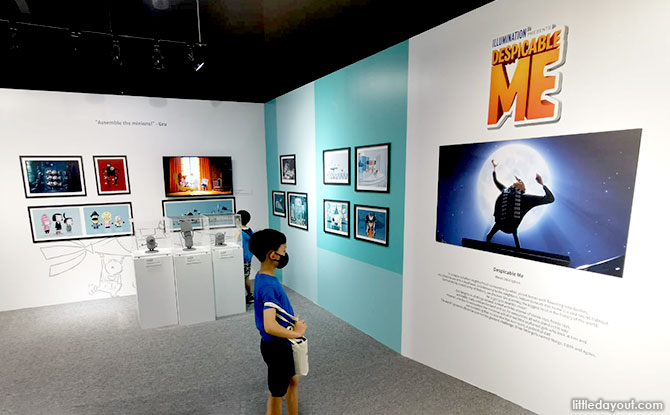 The magic that goes into the making of the Despicable Me and the Minions films gets highlighted at the next zone, the Film Showcase. Admire at sketches, film stills and character models that all came together to bring the lovable characters to life.
---
Hallway & Gru's Lab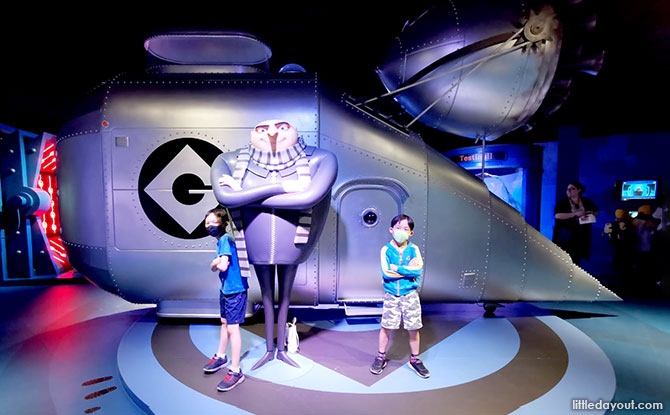 Get ready for some irreverent fun at Gru's Lab.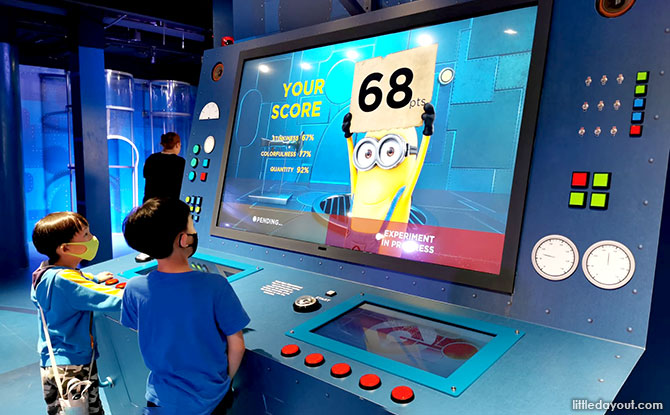 You try out interactive elements like the Fart Gun Test (our personal favourite) and Immersive Goggles at this zone of A Minion's Perspective at Resorts World Sentosa.
---
The Girl's Room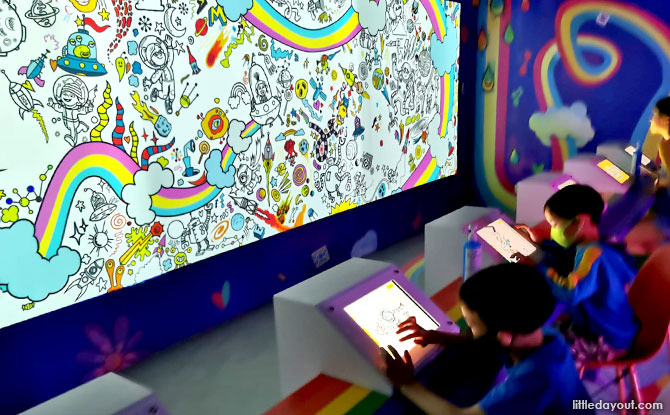 Get your cameras ready for photo ops at The Girl's Room. Show off your personality at a Digital Colouring Wall, get up close to an Interactive Fluffy Wall or have fun at Digital Colouring Wall.
---
Villains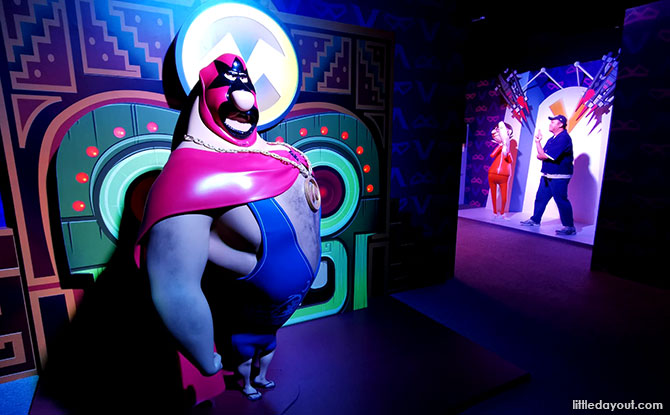 The Minions adventures wouldn't be as exciting without villains. Get to know the cunning villains better with an El Macho memory game and Bratt Dance.
---
Minions Zone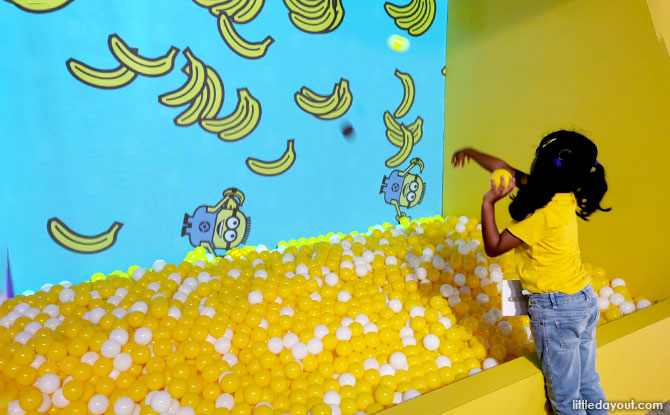 Next, build a minion or get wild with bananas at the interactive elements found in the Minion Zone.
---
Minion Age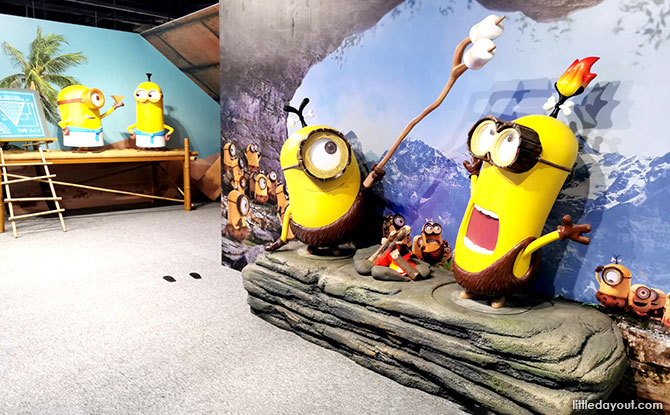 Go on a journey through time with Minions found in different eras of history. You can pose with them in different setting and scenes that span across time.
---
Retail Store
End your visit by shopping at A Minion's Perspective's Experience's retail store. There will be close to 100 exclusive merchandise items available at the store.
---
Purchase Tickets to A Minion's Perspective
Tickets to A Minion's Perspective can be booked from Klook, the official ticketing partner for the exhibition. Get your tickets here.
This story contains affiliate links. This means we earn a small fee if you purchase something through a link from our website. There is no additional cost to you and goes towards supporting Little Day Out's efforts to deliver the best news and reporting for families.