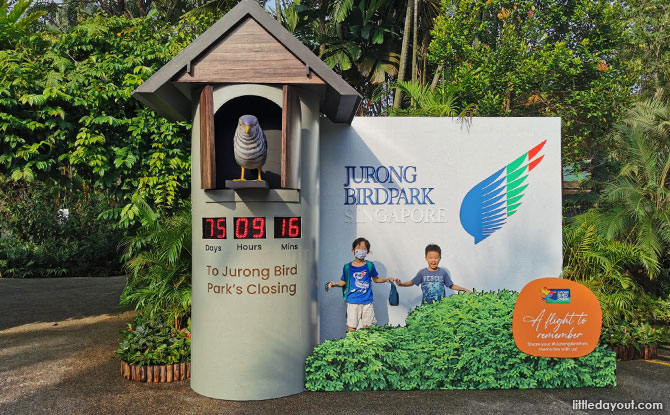 Jurong Bird Park will finally close its doors on 3 January 2023, exactly 52 years to the day that it first opened in 1971, and it is having A Flight to Remember from now till 3 January 2023.
Of course, this is not a complete goodbye as the avian park and its residents will be making its way to Bird Paradise at Mandai. However, for the generations who have grown up with or visited the Jurong Park, it a slightly bittersweet moment as the date has been set for the park's closure.
---
A Flight to Remember at Jurong Bird Park
$10 Admission for Local Residents
To allow as many as possible to visit Jurong Bird Park, the park is offering $10 admission for local residents with entry dates from 19 November 2022 to 3 January 2023.
To enjoy the local resident promotion, visitors have to sign up for a complimentary WildPass.
---
-- Story continues below --
Nostalgic Trip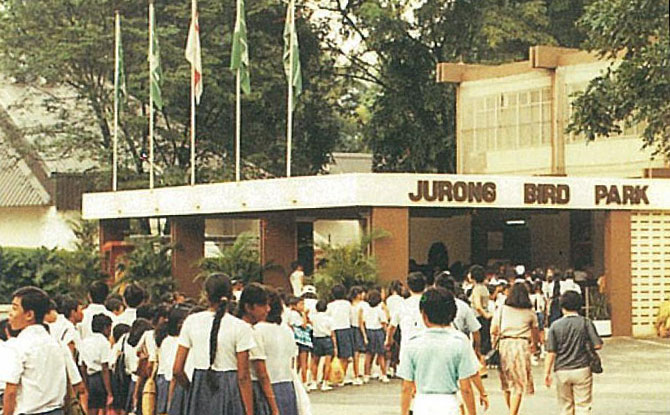 A Flight to Remember is a celebration of Jurong Bird Park's legacy and heritage.
"Jurong Bird Park has been a place that holds special memories for multiple generations of Singaporean who have grown up with the park. Many of us associate JBP as a venue for school excursions, family outings and even first dates," said Mike Barclay, Group CEO of Mandai Wildlife Group.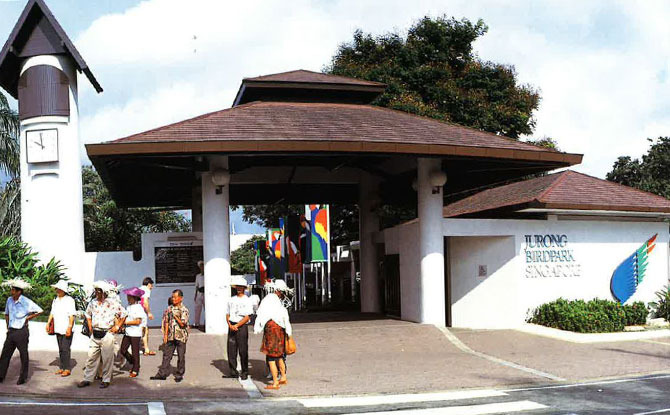 The park was the brainchild of the late Dr Goh Keng Swee, then Minister of Finance.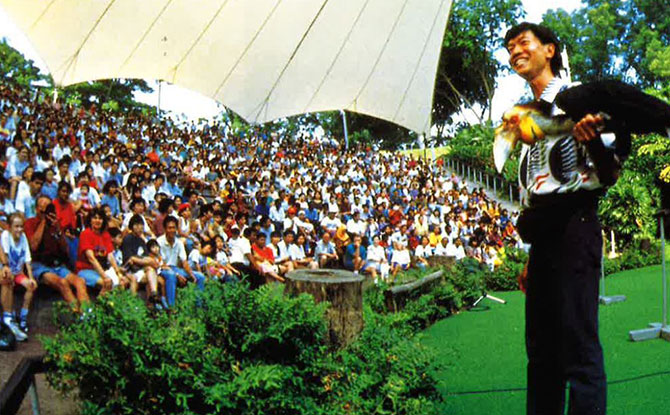 It was a place where Singaporeans could escape urban life and welcomed its millionth visitors in August 1972.
---
Activities at A Flight to Remember at Jurong Bird Park
From 19 November 2022, more activities will kick off to mark the park's five-decades long history, including carnival games and rides, traditional hawker fare, and a Nostalgic Signature Tour.
---
Celebration Caw-nival
Visitors can enjoy rides and games with the Celebration Caw-nival at two locations – Penguin Coast and Birdz of Play. Visitors can try their hand at Roll-a-Ball and Hit-a-Target, or take a spin on the Tea Cup Carousel or soar like a bird on the Soaring Swing. The purchase of a Caw-nival Fun Card is needed to enjoy the rides and games.
---
Nostalgic Signature Tour
Learn about the heritage of Singapore's oldest wildlife park with seasoned guides on a Nostalgic Signature Tour around Jurong Bird Park. Seasoned guides will also be sharing at the bird feeding sessions at African Treetops and Waterfall Aviary.
Bookings for the tours are now open, with tours starting 19 November 2022. The Nostalgic Signature Tour costs $400 per buggy of up to seven persons.
---
Kampung Jurong at Flamingo Lodge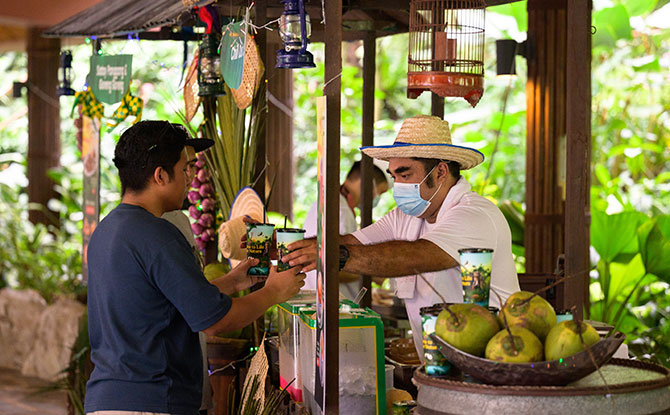 Traditional hawker dishes will be served from 1970s-style pushcarts to commemorate the park's opening era at the Flamingo Lodge. This takes place on the weekends and public holidays between 19 November and 3 January, 11.30 am to 2.30 pm only (last order at 2 pm).
---
Other Activities
There is also a self-guided Heritage Trail with a series of heritage displays marking the milestones in the park's history.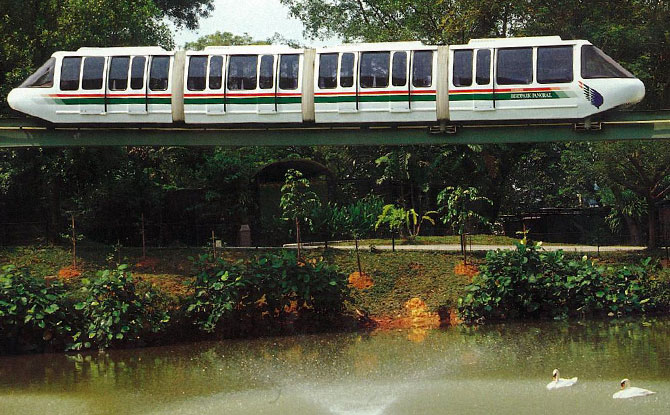 For those who remember the Panorail which closed in 2012, a special treat is in store. The old Panorail Station has been reopened to the public.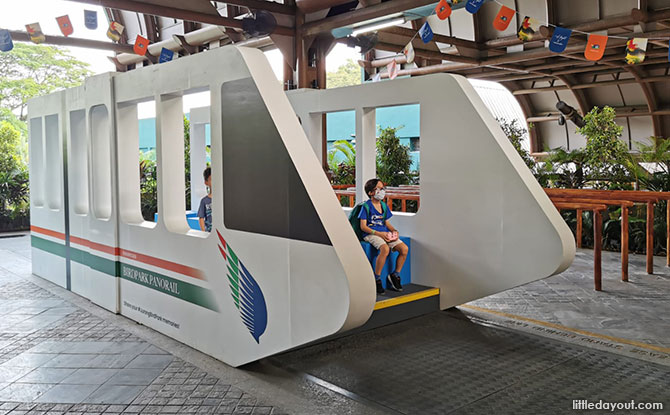 There is a photo station there for people to snap some shots.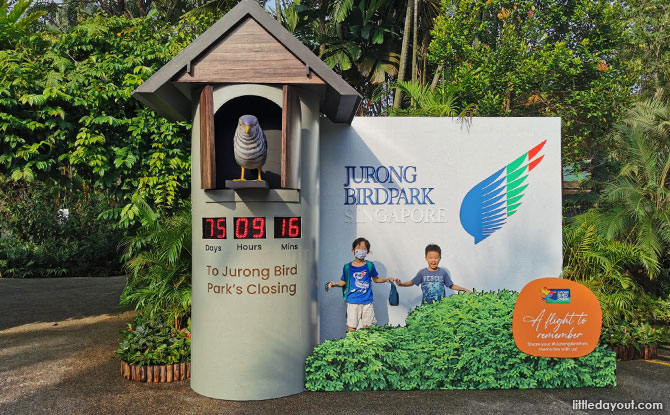 There is also a re-creation of the park's old cuckoo clock tower. This is counting down to the park's final day of operations. Visitors can also contribute their memories to a Memory Wall at Penguin Coast.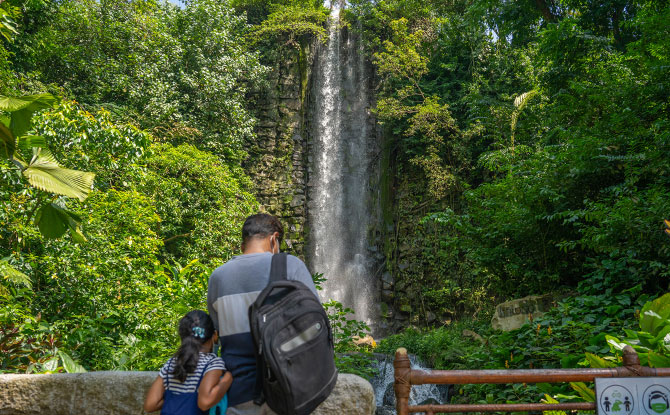 You can also head to the photography counter opposite the Wings Kiosk to snap pictures with the many feathered friends as part of an exclusive Commemorative Photo Set. This consists of one 6R photograph and a limited edition Jurong Bird Park medallion.
Find out more about A Flight to Remember.
Find out what's on at Singapore Zoo, River Wonders and Night Safari during the year-end holidays 2022.