Grizzly, Panda and Ice Bear! Calling all fans of these three beloved bears from the popular Animated Series 'We Bare Bears'! You'll be thrilled to know that one of our favourite cafes, Kumoya, is running a fully themed We Bare Bears cafe starting 4 January 2020.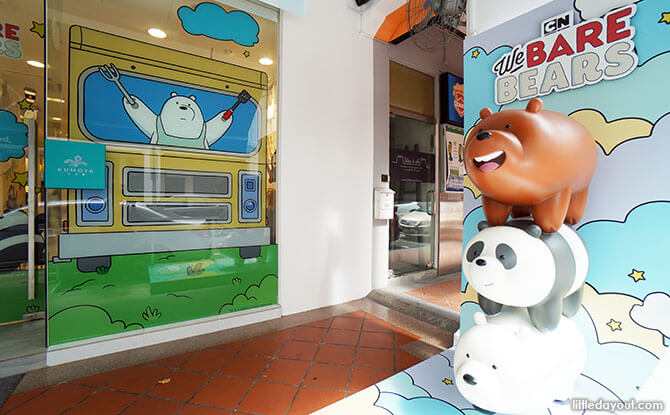 No stranger to having different themed pop-ups such as My Little Pony, Snoopy and, most recently, Sesame Street, Kumoya is a place that surprises us with beloved characters each time.
Hang Out with the Bros & Friends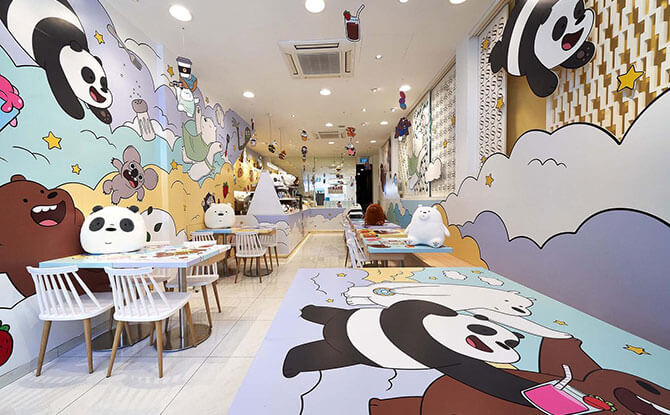 As with any good Instagrammable Cafe, there are countless photo spots to capture the selfie with your bros.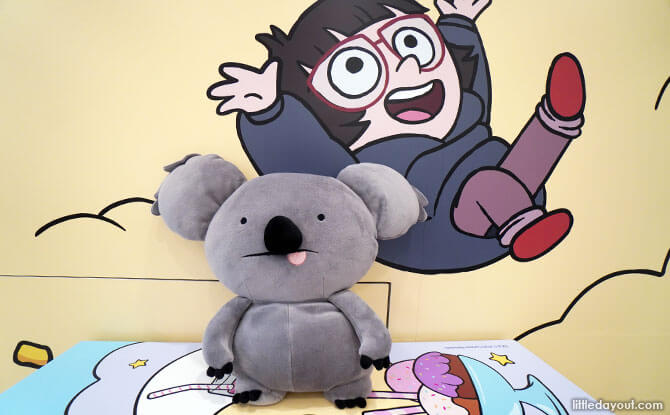 We were really happy that the decor this time also featured other friends of the bears such as Nom Nom the Koala, Chloe Park and even the Super adorable seal from the 'Bear Cleanse' episode!
Tuckin' In
Here are the dishes that we highly recommend trying. Starting with the sides, there are two new sides in this We Bare Bears Café:
The Special We Bear Bears Bao with Sweet Matcha Filling is served with a café exclusive tray and comes with a tent card with the wide eye-expressions of the bears. Kawaii!
We usually can't go without our Kaarage chicken with Shoyu glaze but we had to try the other new addition of golden fries with curry mayo dip which is sure to be a favourite. After all, who can go wrong with curly fries and curry mayo sauce?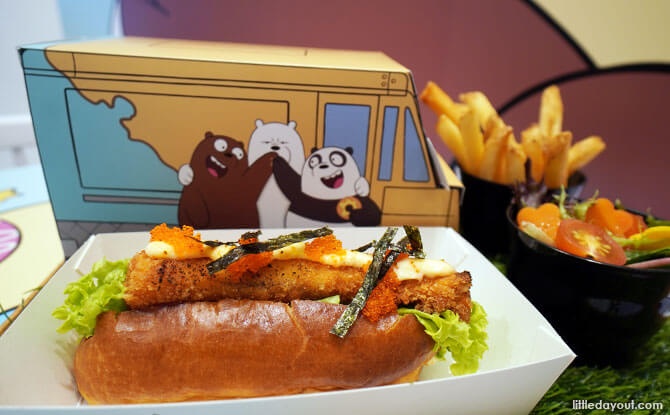 As tribute to their Food Truck episode, you can get their Bear-Bros Food Truck With Special Salmon Roll. We were hoping for a calzone like the one in the episode, but we were satisfied as soon as we took a bite into the crunchy ocean-fresh salmon patty in the soft brioche bun. Oh, and you even get to keep the cute food truck box as a little memento.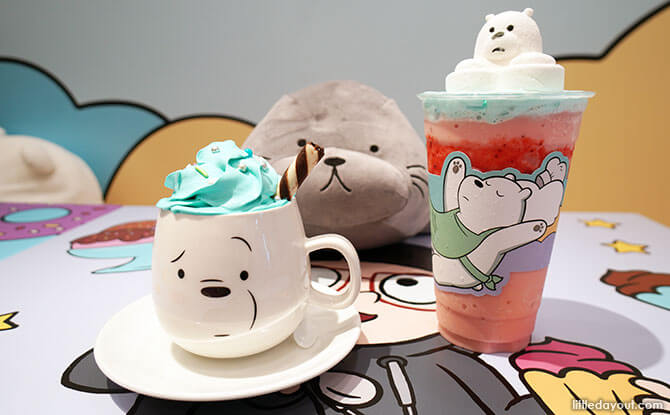 Although one of little words, the mysterious and steadfast Ice Bear has won the hearts of many.
Other than selecting from a variety of Ice Bear mains, you can also get an Ice bear latte or hot chocolate which is bound to warm up even the coldest of hearts. Top up $11.90 and adopt the ice bear cup and take it home!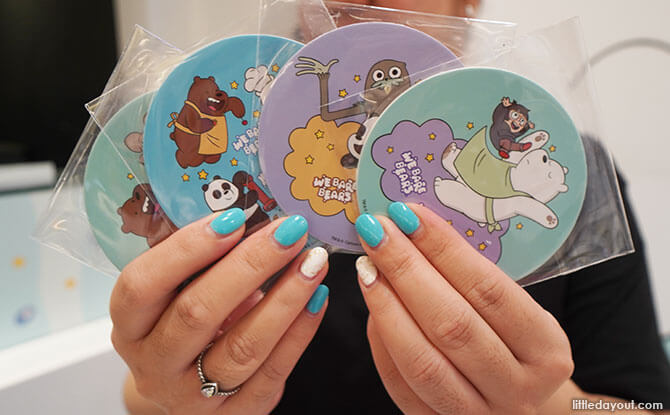 If you order a cold frappe, you can also bring home a We Bare Bears coasters. Ice Bear approves for sure.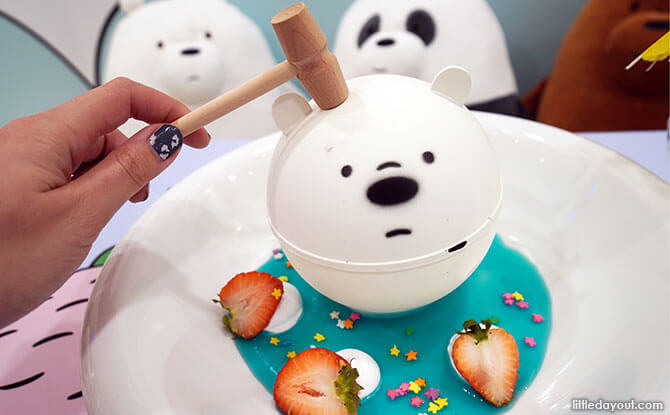 We also finished off with the dessert called Knock-Knock Ice Bear Choco Ball of Fun. Break open the White Chocolate Ice Bear and reveal the delicious surprise of marshmallows, candies, house-made brownies, colourful cereal, fresh berries and fruits! (Oh, and Ice Cream too). Be sure to get the Boomerangs ready!
Fans of Grizzly can order Grizzly's Favourite Fruity Caramel Waffles served with Japanese Dango and a Grizz Macaron.
Although we were a little disappointed that none of the items of the menu had a solo feature of Panda or any of the foods that were featured in the episodes, you can't stay upset for long when surrounded by these three fun-loving brothers. It's still sure to be a fun time at the Kumoya x We Bare Bears Café!
Kumoya x We Bare Bears Cafe
Where: 8 Jalan Klapa, Singapore 199320
When: 4 Jan to 12 Apr 2020
Website