Want to go on a trek that takes you past freshwater streams as well as through a forested path? Venus Loop at Windsor Nature Park may well be what you are looking for.
Venus Loop is part boardwalk and part forest walk along an off road path.
---
Venus Loop Part 1: Boardwalk
Starting from the car park at Venus Drive, follow the boardwalk into Windsor Nature Park. This is a picturesque walk that will lead you alongside a freshwater stream. Personally, we find it especially nice to visit it after a rainstorm, but it is also nice at any other time as well.
From the boardwalk, the first side path that you will reach is to the Hanguana Trail, a short boardwalk loop.
Before long, you will reach another turn off to the right. This leads to the Squirrel Trail. The Squirrel Trail is one of the paths that heads off towards the Central Catchment Area. However, if you wish to stay on the Venus Loop, keep on going straight along the boardwalk.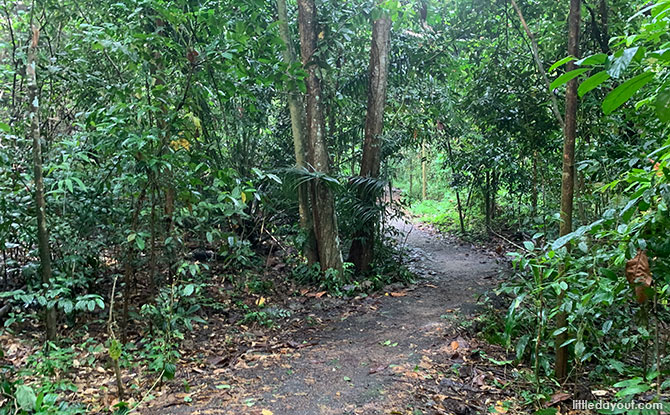 Just up ahead is another fork in the path. The boardwalk carries on to right. This is Venus Link and leads in towards the Central Catchment Nature Reserve. Venturing this way will take you towards the MacRitchie Nature Trail and the TreeTop Walk (currently closed till Q3 2021).
---
Venus Loop Part 2: Forest Walk
Straight ahead is a track, the second half of Venus Loop.
Along this "off road" section of Venus Loop, you will follow alongside the freshwater stream. There are several up and down slopes but, overall, this part of Venus Loop is still easy to navigate through.
While under the canopy of the forest, take the time to appreciate the beauty of nature all around. Don't make too much noise and try to listen out for the sounds of nature.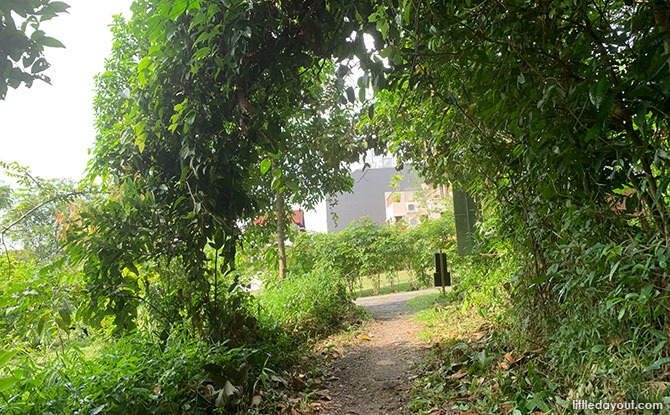 The path does eventually make a loop and opens out to Venus Walk, at the rear of the Windsor Park Estate. From there, it is a short walk downhill back to the car park and where you first began your walk.