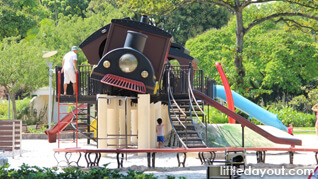 Escape from a runaway train, build sandcastles and get yourself into a dizzy state – all at one location.
At Tiong Bahru Park, a public park and playground just a stone's throw away from Tiong Bahru Plaza is packed with enough fun to keep little ones busy for a long time.
Tilting Train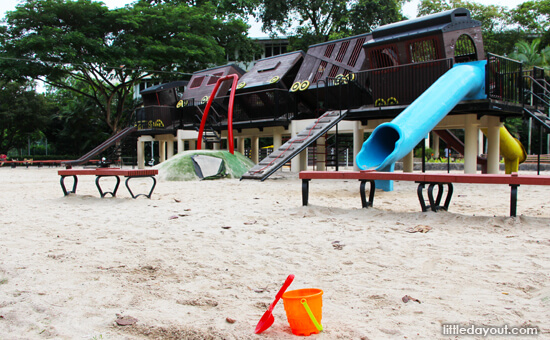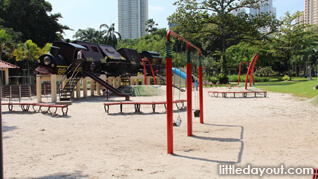 The centrepiece of the playground has to be the Tilting Train. With an engine, three carriages and a caboose, young ones can climb aboard and experience the "off-centered" sensation as they make their way through the train. Multiple entry points and slides leading off the train, invite kids to explore the ins-and-outs of the locomotive.
'Mazing Around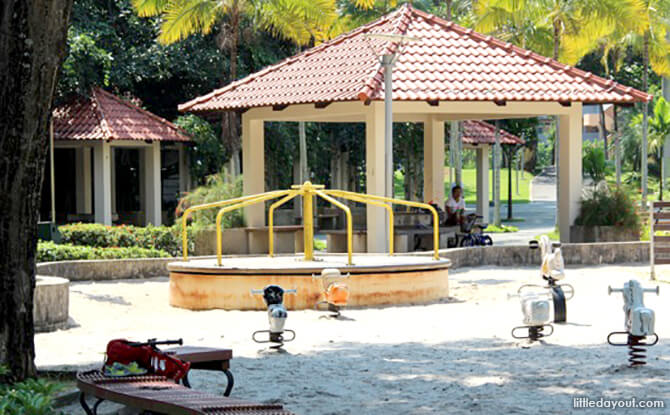 A small maze for younger kids also sits to the side of the Tilting Train. You will also find swings at this sand-based playground. There is also an old-style merry-go-round which can send kids whizzing around its circular spindle.
Green Spaces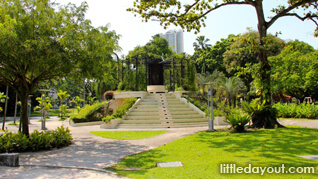 The rest of the park includes a fitness area and gardens where you can peer at the terrapins in the pond.
The public restrooms within the park even come thoughtfully equipped with taps for washing off the sand picked up from adventures at the playground.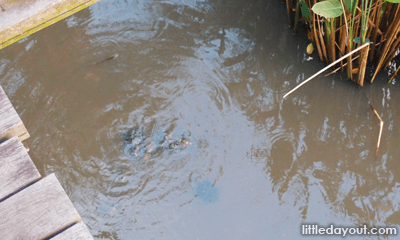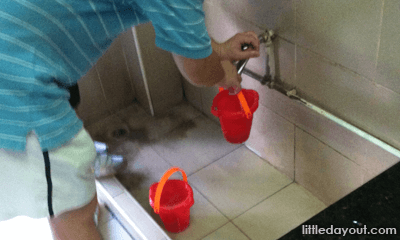 The close to life-size runaway train is certainly a big highlight and a gem of a find in Tiong Bahru Park.
How To Get to Tiong Bahru Park's Tilting Train Playground
Here are more details on Tiong Bahru Park and the map that shows you where this train is!