We hope that week has been good to you! There has been so much going over the March school holidays and March madness continues this weekend. There are so many things to do this weekend in Singapore, 18 & 19 March 2023 and here are our suggestions of ideas.
---
What to Do This Weekend in Singapore: 18 & 19 March 2023
Go Mini Golfing at The Star Vista
Take the kids for a food-themed round of mini golf at The Star Vista. The Tasty Golf Par-Tee is in full swing from now till 26 March 2023. Simply spend a minimum of $30 in three or fewer same-day receipts to redeem an entrance pass for a round of golf around cute and quirky bubble tea, sushi and other delectable-looking holes. Our favourite has to be the pepperoni pizza hole. Get more details about Tasty Golf Par-Tee at The Star Vista.
---
Kid-Friendly Dining at Suntec City
---
-- Story continues below --
While on the topic of food, head down to Suntec City to check out kid-friendly dining for the holidays. There are kids dine free promotions at Big Fish Small Fish Cafe (Tower 3, Level 2) and at Delifrance (Tower 3, Level 2). There are also promotion on kids baking classes, shopping promos and more at Suntec City. Get more details on things to do at Suntec City during the March holidays.
---
Not So Little Fair
While at Suntec, visit the Not So Little Fair at Suntec Convention Centre Hall 403. This fair features family-centric products and services, kids' entertainment, workshops, fun trial lessons and a play area for the little ones. Get more details here.
---
Sakura
Pay a visit to Sakura at Gardens by the Bay to enjoy the cherry and plum blossoms at the Flower Dome. In addition, this weekend, 18 and 19 March, there are various programmes taking place. On 18 March, watch a Pikachu dance at 11 am and 2 pm. Sakura Afro Pikachu will be making appearances on 18 and 19 March. Other highlights this weekend include cultural programmes on 19 March, including mochi pounding and food sampling. Find out more about Sakura at Gardens by the Bay.
After visiting the Flower Dome, you may wish to head to the Silver Leaf Garden to view the two Transformers statues too.
---
Kampong Gelam Ramadan Bazaar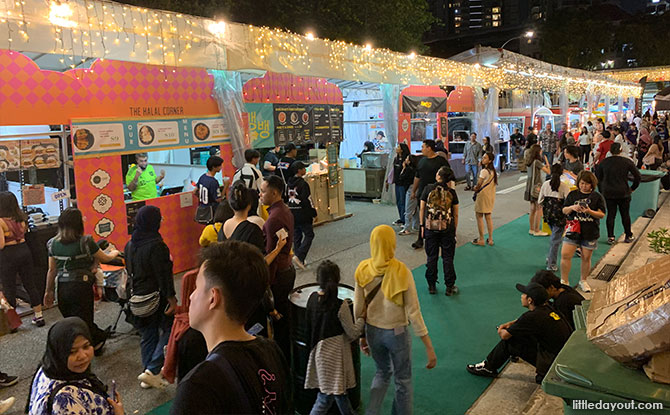 Head down to Kampong Gelam to soak in the atmosphere and sample the food from stalls along Baghdad Street, Kandahar Street and outside Sultan Gate. Visit from Fridays to Sundays to see the facade of Masjid Sultan illuminated with light projections. On Fridays and Saturdays, an aerial light show where drone-controlled LED kites will brighten up the atmosphere. Get more details about the Kampong Gelam Ramadan Bazaar.
---
Five Footway Festival
Wander around the streets of Chinatown fro a taste of heritage over the weekend of 18 and 19 March. Catch Hokkien String Puppet show, Northern Lion Dance performance, or stop by for a Joss Stick Story Telling session. There're also workshops, old school games and more. Find out more about the Five Footway Festival.
---
Pay a visit to National Orchid Garden
Get some fresh air and enjoy the pretty flower at National Orchid Garden this weekend in Singapore. There is a free entry promotion to the Singapore Botanic Garden attraction that is currently on going. Find out more about the National Orchid Garden School Holiday Promotion.
---
Kiap Kiap Revolution​​​​: Re-Imagine, Re-Order, Re-Connect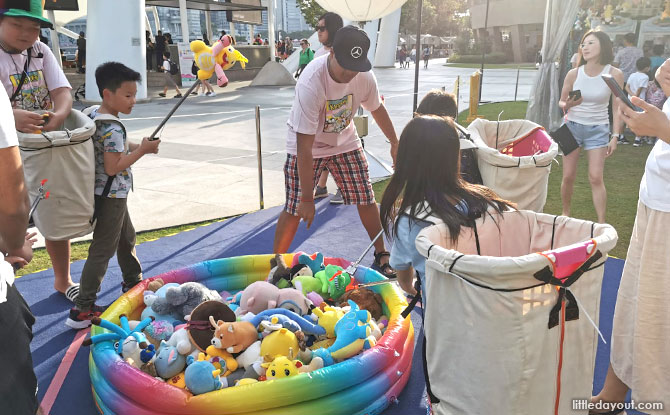 This participatory art showcase invites children and adults to spend time together to re-imagine, re-order and re-connect as they deconstruct and reconstruct dolls. It takes place from 17 to 19 March, 5 pm, at the Esplanade Courtyard and is part of the March On children's festival. Find out about other activities taking place at Esplanade's March On Children's Festival 2023.
---
The Ageing Artist
An Artist considers her mortality, what her art has given her and what she will leave behind. She engages a documentary filmmaker to create what she considers to be her final legacy, but is stumped when her iron strong opinions perspectives are being challenged by him, and a robot. The Ageing Artist is a puppetry performance at Geylang East Public Library that weaves together elements of STEM. Targeted at families with children between 7 to 12 years old, this piece is about the meaning and purpose of art creation within the Singapore landscape. Register here.
---
Drum Tao Preview
Drum Tao will be at SingPost Centre on 18 and 19 March, 3 pm for a preview performance and meet-and-greet. Find out more details here.
Get more great ideas for the March school holidays.
---
St Patrick's Day Street Festival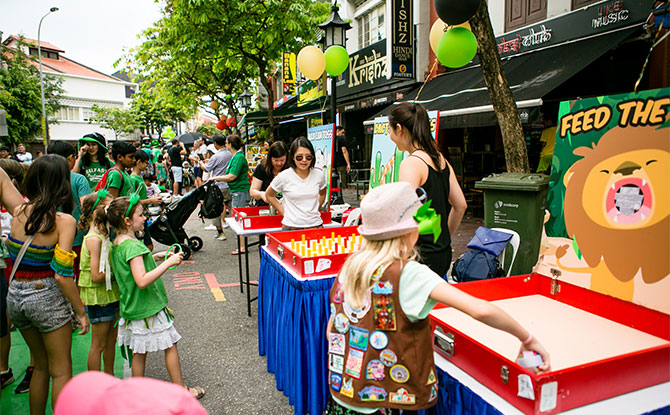 Go green this weekend, get a pint of a tasty beverage, and soak in the luck of the Irish! The St Patrick's Day Street Festival takes place at Circular Quay on 18 and 19 March. There will be performances, outdoor carnival games and even a parade on Sunday. Get more details about St Patrick's Day in Singapore.
---
Take Part in the Marky Polo Bookset Giveaway with Tickets to Be Won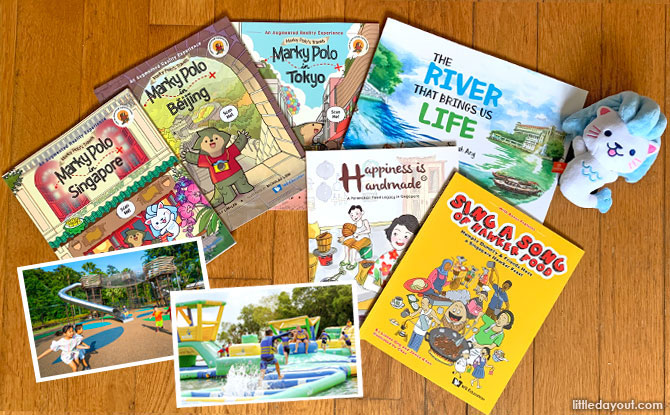 Stand a chance to win your very own copy of Marky Polo in Singapore along with other books and tickets to Nestopia and HydroDash as part of a World Scientific Education giveaway. All you need to do is answer a simple question. Take part before the giveaway closes on 19 March 2023.