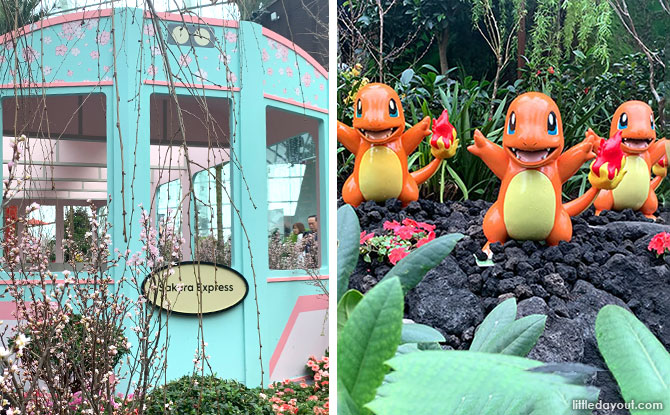 It is that time of the year again: time for the cherry and peach blossoms to bloom at Sakura at Gardens by the Bay. The floral display brings a taste of Japan to the Flower Dome from 11 March to 9 April with various "sights" and even Pokemon characters.
Sakura at Gardens by the Bay, Flower Dome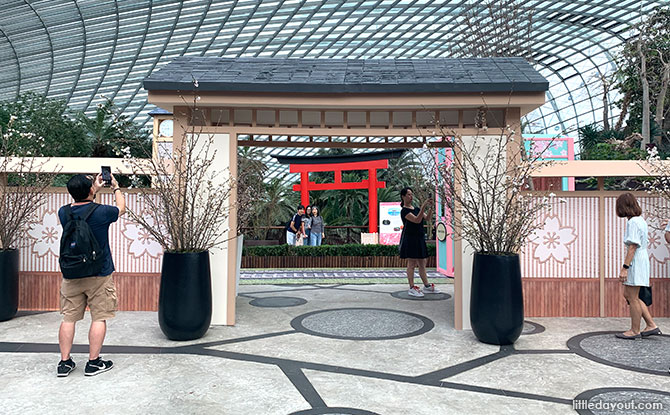 Stepping into the Flower Dome, you will arrive at a train station. It heralds the sakura season and welcomes visitors to take in the sights of Japan.
---
-- Story continues below --
Take a walk through the wooden structure of the Sakura train station where a model of the front of a train awaits.
Take note that cherry blossoms do take some time to bloom. As of 11 March, many of the cherry blossoms are still buds and Gardens by the Bay usually releases updates on the status of the blooms so that people can decide when to pay a visit.
Train Travel Through Japan
The Sakura Floral Display at the Flower Field features a train model. Take note: it was still closed off when we visited but should be open to the public in the days to come.
Set amidst the cherry blossoms are various sights of Japan.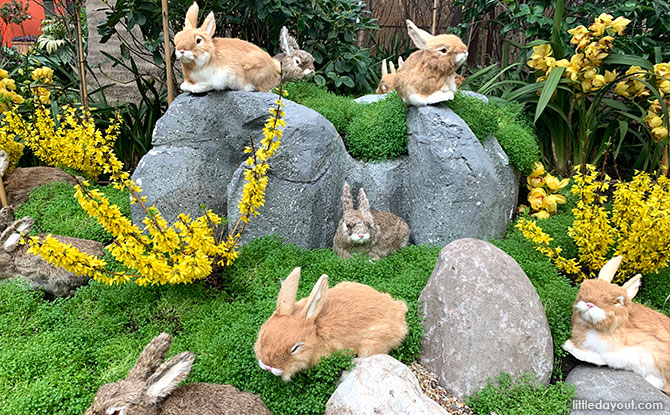 One of these is of the cute Rabbit Island or Okunoshima, off the coast of Hiroshima, famous for its population of wild bunnies.
There is also a model of Mount Fuji, as well as small scale models of the the gassho-zukui houses.
A tunnel with railway tracks provides a spot to look out and try to spot the deer of Nara.
Pokemon Forest
At the rear of the Flower Field, there are more sights. These are in the form of Pokemon. Catch them all in various poses. Stealing the show at the Pokemon Forest is a Snorelax, deep in sleep, of course.
There will also Japanese cultural activities over the upcoming weeks, held in collaboration with the Embassy of Japan in Singapore's Japan Creative Centre.
These include a chance to meet Sakura Afro Pikachu and dance performances put up by Pikachu, a live tea ceremony demonstration on Saturday and Sunday, 19 to 26 March, and cultural programmes on 19 March, 11 am to 4.15 pm.
For more ideas on things to do, check out our Amazing List of March School Holiday Ideas.