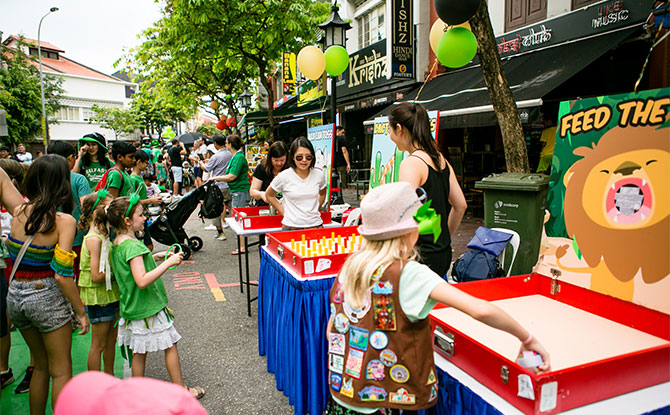 St Patrick's Day on 17 March celebrates Irish culture around the world and it is no different with St Patrick's Day in Singapore. It is good time to get together with friends and family and even have a tasty beverage or two.
For St Patrick's Day in Singapore, not only are the bars open, but you may be surprised that some family-friendly activities going on too.
---
St Patrick's Day in Singapore: Street Festival
For 2023, the main celebrations taking place for St. Patrick's Day in Singapore is at the street festival organised by Singapore River One.
---
-- Story continues below --
Since St. Patrick's Day falls on a Friday this year, Circular Road will be closed from 6 pm on 17 March 2023, converting it into a pedestrian-only zone for the weekend where festival goers can dine at the outdoor refreshment areas at the participating F&B outlets from Friday 17 March (actual St Patrick's Day), 6pm onwards
There has also been a two day programme lined up on 18 and 19 March 2023.
Beside the dark stuff in a pint glass, here's some of the activities taking place at the St Patrick's Day Street Festival in Singapore.
---
Live Music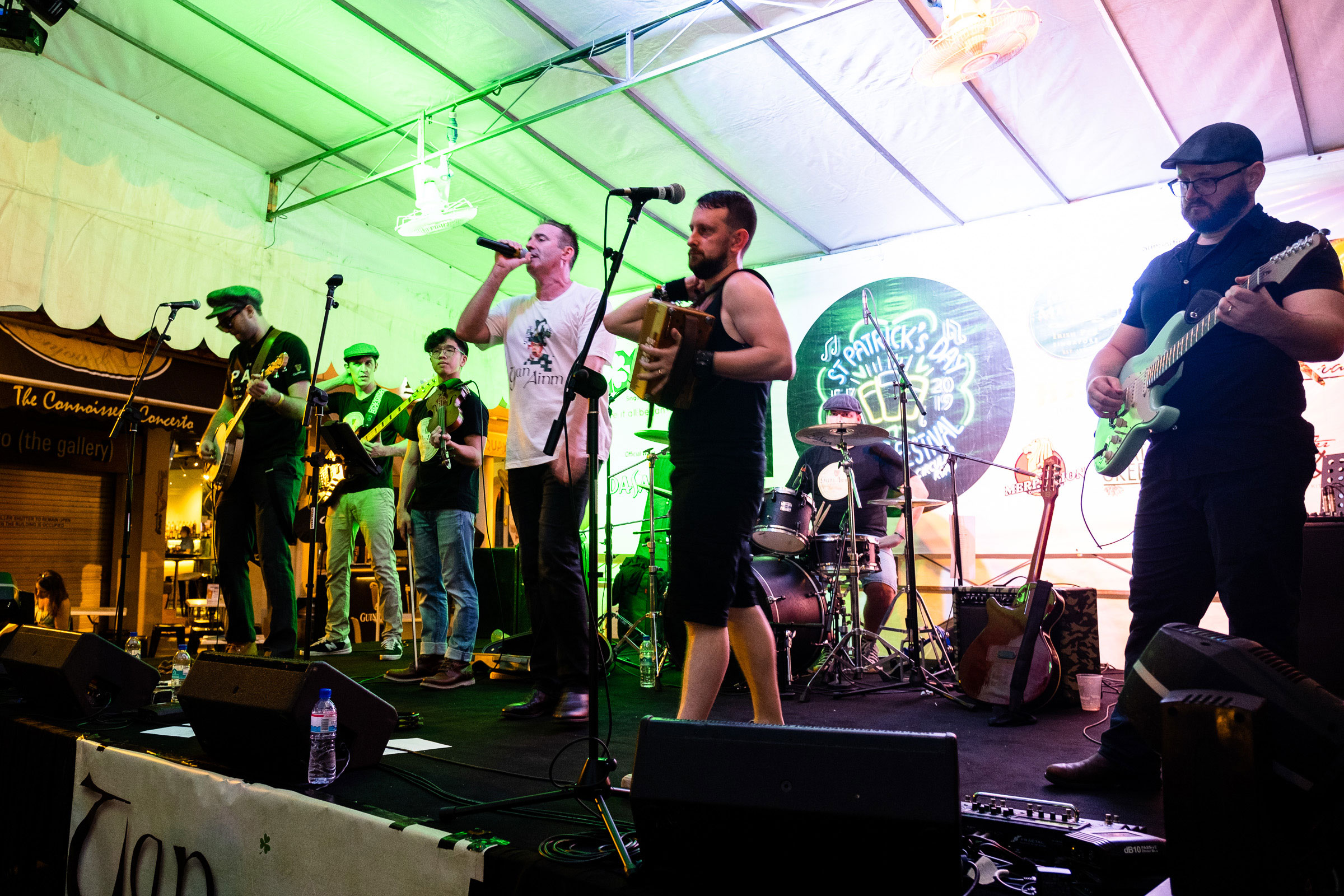 There will be live music performed at the stage from 3 pm to 10 pm on 18 and 19 March 2023.
---
Irish Dance Performances
Experience Irish dance performances live on stage at the street festival on 18 and 19 March. The Irish dancers will be performing at 6 pm at the Trad Stage on 18 March and at 5.30 pm on 19 March.
---
Family Activities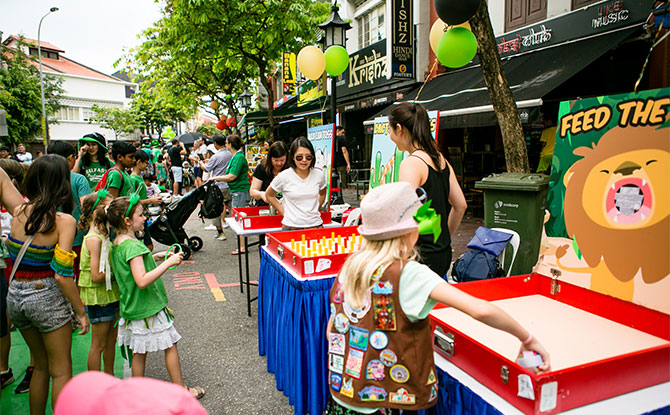 Look out for outdoor carnival games where you can stand to win some snacks. A balloon sculpting artist will also be roaming the streets. Pick up some balloon sculptures to take home with you. These family activities will take place from 2 pm to 6 pm on both 18 & 19 March.
---
Other Activities
Other activities in store for St Patrick's Day in Singapore at the Street Festival include a makeover station where you can get a green hair makeover or get a St Pat's airbrush tattoo design. There is also a giant plinko game to test your luck. You might have to kiss an Irish person first if you wish to have more luck!
---
St. Patrick's Day Parade
There will even be a St Patrick's Day Parade on Sunday, 19 March, starting from in front of Victoria Concert Hall.
Organised by the St Patrick's Society, St Patrick's Day parade is a fun day out for the Irish communities in Singapore and general public.
Everyone is welcome to join the parade. To get involved, you simply have to dress in green. The parade route starts from area in front of Victoria Hall and will end at UOB Plaza.
---
What's St. Patricks Day About?
If you've ever wondered what St. Patrick's Day is all about, check out the video below.
Get all the details about what's on for St. Patrick's Day in Singapore at the St. Patrick's Day Street Festival 2023 at Circular Road.