This week, with National Day and Hari Raya Haji, we have a four-day long weekend from Friday, 9 August, to Monday, 12 August 2019. Made plans for the National Day weekend 2019 yet? If not, we have some suggestions of where to go and things to do over the National Day Weekend 2019 in Singapore.
Things To Do Over The National Day Weekend 2019
National Day Celebrations @ Heartlands 2019
Join in the National Day celebrations around five heartland locations on Saturday, 10 August 2019. Head over to Bishan, Geylang Serai, Jurong East, Punggol and Woodlands to enjoy carnivals organised by the People's Association. The evening will end with a fireworks display. Even if you are unable to make it to the carnival sites, look out for the mobile column as it rolls towards the five heartland locations.
Heritage Hurray!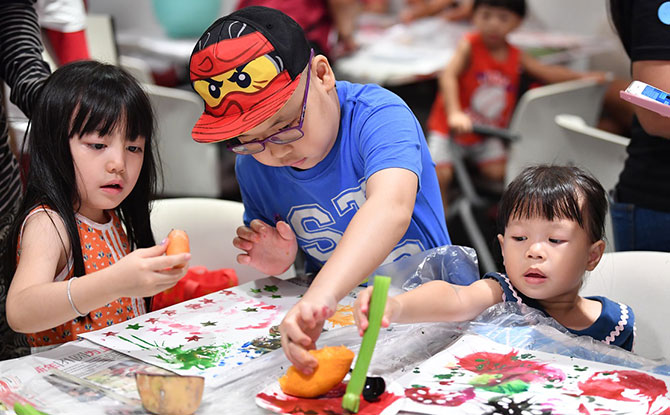 Pay a visit to Sun Yat Sen Nanyang Memorial Hall on 9 and 10 August for Heritage Hurray, a celebration of Singapore's local heritage over the National Day weekend 2019. Learn how to sketch architecture or doodle icons of Singapore in workshops. There will also a storytelling session and a Balestier Heritage Trail.
National Day Fun at KidZania Singapore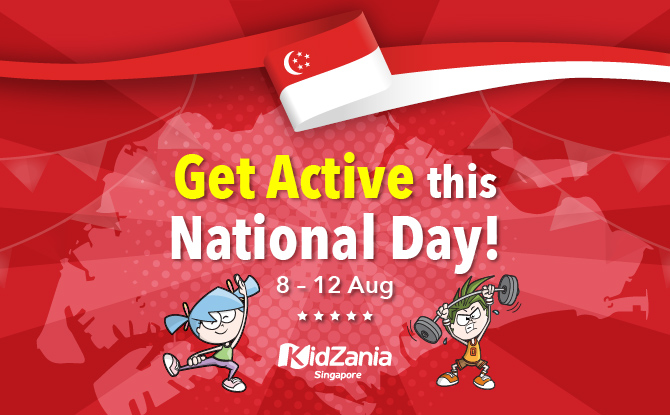 Head on down to KidZania Singapore over the long National Day weekend 2019 in Singapore for some fun with the kids. Kids can take part in a special KPopX Kids and Active SG collaboration, and a special City Clock Performance. There is also a Red Lions-inspired craft just for kids. To celebrate National Day 2019, role-play establishments run by homegrown brands are offering bonus kidZos to participants as well!
---
-- Story continues below --
Little Day Out readers who flash the article found at this link at the KidZania Singapore Ticketing Counters between 1 to 30 August 2019 get to receive an exclusive gift!
National Museum of Singapore's National Day Open House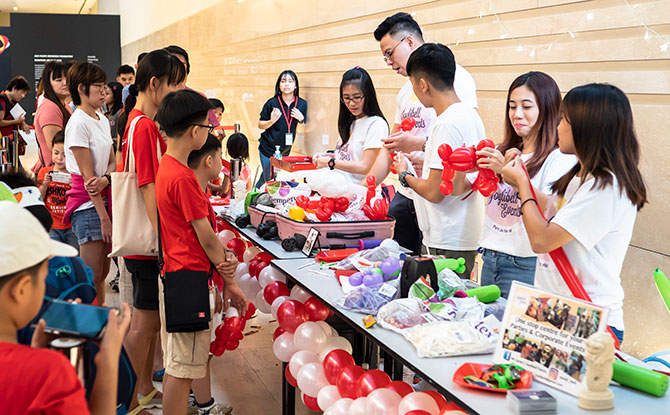 Looking for fun, family activities to do over the National Day weekend 2019, pay a visit to National Museum on 9 and 10 August. The bouncy castles will be out and there will also be craft activities for kids. Take part in a special scavenger hunt around the galleries and learn more about our Singapore.
National Day Concert at Gardens by the Bay
Catch Kit Chan, Dick Lee and other stars at Gardens by the Bay's National Day Concert on 10 and 11 August 2019 at The Meadow. In addition to the performances, there will also be an inflatable challenge for kids by SAFRA, fun crafts and a potted plant giveaway!
"Mao" Faber Durian Night
Ascend the hill to pay homage to the King of the Fruits. Spikes of Love, a community of durian aficionados, will be curating the durians for "Mao" Faber Durian Night. Learn how to differentiate between durian types and pick up insider tips on choosing the best Mao Shan Wang durians. There will also be durian-themed interactive stage games and classic local dishes available.
Playeum – The Line Drop-in Activity
On Sunday, 11 August, Playeum will be presenting a drop-in activity, The Line, based on the story by Paula Bossio. Go along to find out what happens when a line suddenly appears and dive into a doodling session after. Drop in sessions take place at 10.30 am and 11.30 am. Kids can also enjoy the current play exhibition, I-Opener. Take note that Playeum is closed on Monday, 12 August.
Sentosa GrillFest & Film Meets Food
27 stalls have been set up, including six on the beach, for Sentosa GrillFest 2019. Buy your food and make your away over to the Sapphire Pavilion for movie showtime at 8 pm. It is a Marvel weekend with screenings of Spider-Man: Homecoming (9 Aug), Black Panther (10 Aug), Ant-Man and the Wasp (11 Aug) and Captain Marvel (12 Aug).
Orchid Extravaganza
View the Orchid Extravaganza floral display at Gardens by the Bay's Flower Dome. This special "Our SingaPop" edition is created in collaboration with singer-songwriter Dick Lee. In the evening, enjoy a special National Day edition of Garden Rhapsody at the Supertree Grove.
InstaKindness with Singa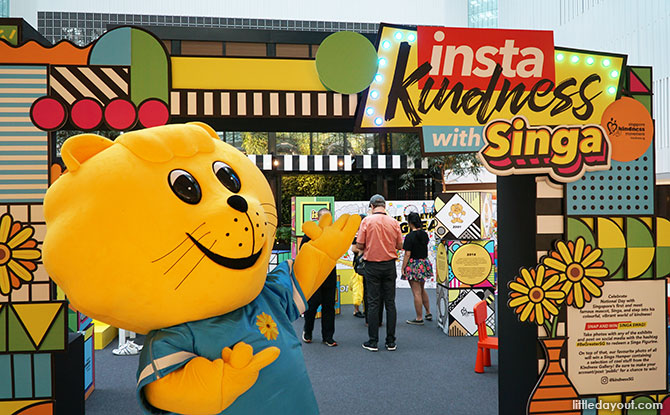 Stop by an interactive exhibition that looks back at Singa the Lion and campaign from yesteryear. There is also a ball pit, crafts and UFO catcher machines at this free event at Raffles City which is on till 18 August. Find out more here.
AIA Family Fest
Looking for things to do over the National Day Weekend 2019? Enjoy family games, an arcade corner, kids obstacle challenge and more at the AIA Family Fest at The Promontory @ Marina Bay on 10 and 11 August, 10 am to 10 pm. There will be ticketed workshops at the event too.
Singapore Ants Exhibition
Uncover the secret world of ants at the first Singapore Ants Exhibition. See different species of ants, and learn about their individual traits and behaviours. Read more about the exhibition here.
SCO Music Oasis – Our SINGapore Songs
Enjoy music in the park at the Shaw Foundataion Symphone Stage, presented by the Singapore Chinese Orchestra. Sing along with favourites like We are Singapore and Stand Up for Singapore at this free concert on 10 August, 6 pm to 7 pm.
StarHub Free Preview
If you are thinking of staying in, StarHub is celebrating National Day with over 80 channels free via the StarHub Go streaming app or www.starhubgo.com, and for existing StarHub TV customers, through the set top box. The StarHub Free Preview for National Day 2019 will start from noon on 8 August till noon on 14 August. Some of the programmes you can watch during the free preview include Crazy Rich Asian (9 August, 7 pm – ok, well, maybe watch the National Day Parade first – and 10 August, 3.20 pm on HBO) and We Bare Bears Special (premieres 9 August, 9 am on Cartoon Network).