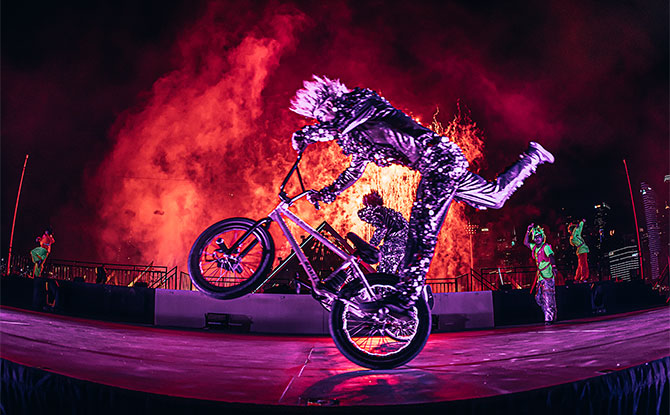 It is the start of a brand new year this weekend! As we pause to look back at the year that has passed and also forward to the year to come, it is also a chance to head out and enjoy the very first weekend of 2023, especially since 2 January is a holiday too.
Here's a look at something you can do this weekend in Singapore.
---
What to Do This Weekend in Singapore: 31 Dec to 2 January 2023
Marina Bay Countdown 2023
Fireworks will be returning as part of Singapore's biggest countdown event, the Marina Bay Singapore Countdown 2023. Join in to welcome 2023 with others at this welcomed event. Get more details here.
---
From 26 to 31 December 2022, enjoy nightly projection shows around the Marina Bay Area that celebrate acts of giving both big and small, and depict a vision of Singapore where individuals, organisations and leaders come together to give their best for others. Get more details here.
---
-- Story continues below --
STAR ISLAND
This year's STAR ISLAND is 70-minute, ticketed show that features artisanal fireworks, performances and pyrotechnics. And, for the first time, STAR ISLAND will extend to the Marina Bay Sands Event Plaza with a special pre-show. Find out more information about STAR ISLAND.
---
Ice Magic: The Great Fantasy on Ice
It's the last weekend of Ice Magic: The Great Fantasy on Ice. Pay a visit to this pop-up snow and wintery escape with ice and snow activities in tropical Singapore before it melts away. Get more details about Ice Magic: The Great Fantasy on Ice.
---
Seasons of Bloom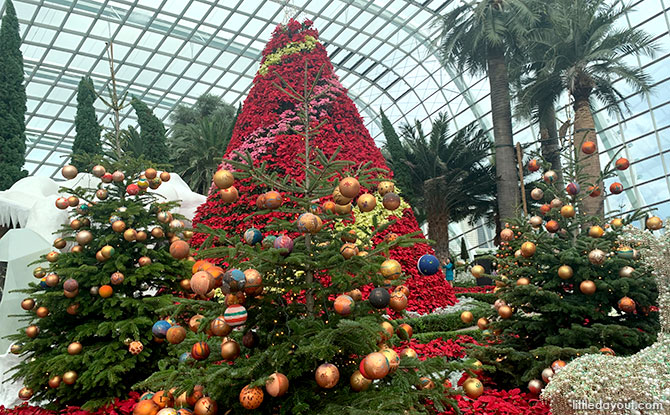 Get a whiff of the festive feelign at Seasons of Bloom at the Flower Dome, Gardens by the Bay. The year's floral display pays tribute to yuletide season of Christmas with a special Christmas tree made out of poinsettias. Find out more about Seasons of Bloom.
---
Jumptopia Festive Village
Pay a visit to one of the largest inflatable bouncy castle setups during this holidays at Marina Bay Sands. Let the kids get jumping about to their heart's content. Find out more about Jumptopia Festive Village.