There are gazillion things you could do with the family in the days leading up to SG50 National Day – and beyond.
Little Day Out sifts through all the activities (look out for those marked FREE) and distills them into an easy guide for you.
Want to go exploring among Singapore's attractions? Or get creative with arty workshops or enjoy performances. For those who have kids who love zipping around, get active with fun activities that will expend their energy. Or if your family wants to get closer and celebrate Singapore's 50th birthday meaningfully, we've got you covered.
Get wild with animal friends. Local residents can get 50% off a River Safari ticket with the purchase of a Singapore Zoo or Night Safari ticket for the same day, till July 31. Enjoy 50% off entry fees to Jurong Bird Park from August 1-31. And get 50% off Night Safari tickets from September 1-30 (Sunday-Thursday only).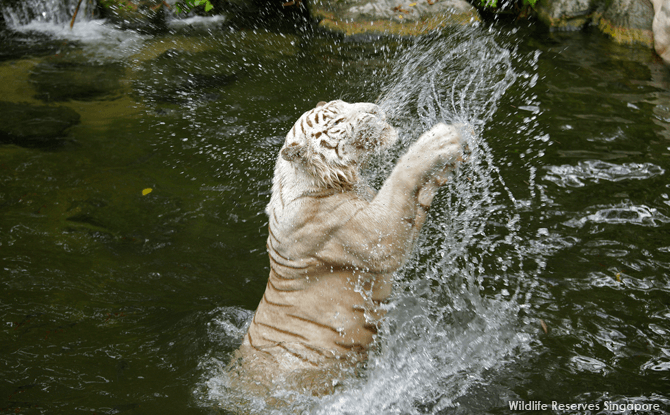 Gardens By the Bay
Discover the story of Singapore through tales and legends, and take a walk back in time in a sea of orchids at the Flower Dome from July 31 to Aug 13, 2015. Don't forget to grab your free trail map.
From Aug 6 to 10, enjoy the SG50 special edition of Garden Rhapsody with nostalgic favourites, while tickets are 50% off for local residents at the Flower Dome and Cloud Forest. Entry is FREE for local seniors aged 60 and above till August 31.
Sentosa Highlights
Entry via the Sentosa Boardwalk is FREE till Dec 31. For those who drive, enjoy FREE admission after 5pm on weekdays (excluding Public Holidays) till Dec 31. Visit here for updated promotions and events.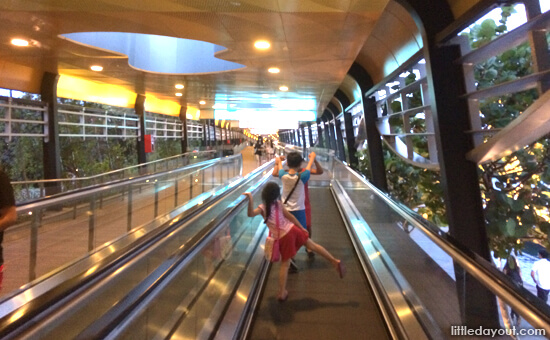 Fort Siloso
Immerse yourselves in Singapore's World War II years. The tykes will enjoy touching the real cannons and exploring the original tunnels. Tours, usually $12 per person, are FREE every day till  August 10 (except 9 August). For more details, see here.
Port of Lost Wonder
Tickets for local residents at $8 for weekdays (U.P. $10).
Wings of Time
Tickets are $12 for Child/Seniors who are local residents. Valid for Local Residents. FREE Show for Wings of Time on 7 August. 1,000 complimentary seats for Singaporeans and PRs for 8.40pm show. Click here for details.
Sentosa Merlion
Tickets for local residents at $8 for Adults (U.P. $10); $5 for Child/Seniors (U.P. $7). Valid for Local Residents. FREE entry  on Aug 8. Click here for details.
Cable car rides for free
FREE rides on August 10, 8.45am to 10pm (last boarding at 9.30pm). Click here for details.
Alive Museum
For a limited period, purchase 2 full-priced adult tickets and receive another ticket (adult or child) FREE! This means – only $50 for three tickets! Details here.
LEGO's "Rebuild Your Memories"
Join LEGO Certified Professional Nicholas Foo in building an 8.5-foot high LEGO Dragon Playground, an icon of Singaporean childhood. Across the island at various locations, don't miss out on collectors' editions of Singapore icon "mini-builds": The Cable Car, Ice Cream Bike, HDB Flat and Dragon Playground. Click here for more details.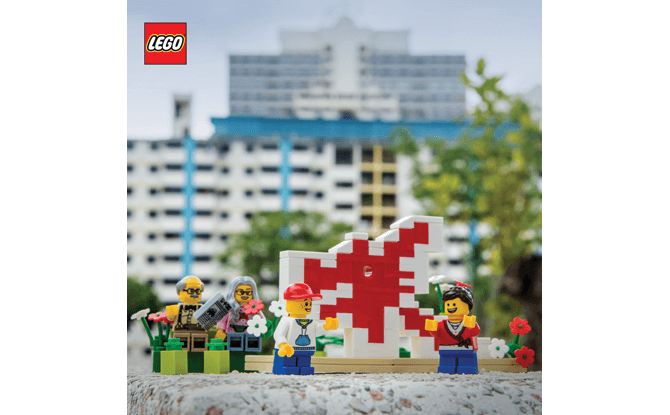 Organised by the National Museum, these stories for children 4-8 years old will paint tales of intrigue and colour of Singapore's past! Interactive and dramatic, the story-telling will draw kids into Singapore's history. With engaging dramtization and interaction, kiddos will be keen to learn more about Singapore's fascinating history! FREE, but limited to the first 20 children who arrive to register. Held at Temasek Polytechnic (July 25) and River Valley High School (August 7-9).
Esplanade – Theatres on the Bay
From August 6 to 10, Esplanade – Theatres on the Bay will offer FREE events such as dance and music performances by homegrown talents, talks and workshops, art installations and a bazaar featuring local entrepreneurs. Details here.
Free Outdoor Concerts in the Park
NParks will be staging FREE outdoor concerts in their parks, featuring well-known local talents and community groups until the end of the year. Catering to both the young and the old, these concerts will bring nostalgic melodies to the parks with a wide repertoire of jazz, classical, evergreen classics and local favourites. Details here.
As part of NParks' SG50 Concert Series in the Park, the Singapore Botanic Gardens (newly minted as a UNESCO World Heritage Site) has lined up a list of interesting programme from August 7 – 9. There will be a carnival held throughout the three days, featuring nostalgic activities celebrating shared memories as well as the rich cultural and botanical heritage of the Gardens. Details here.
That's So Singaporean! Art Workshops at The Art Room
Appreciate everything that's oh-so-Singaporean at these three-hour kids' art workshops from Mondays to Fridays in July. From building a ceramic Marina Bay Sands to designing a 3D shophouse collage, let the kids get hand-on and creative with their little version of Singapore. For more details, see here.
The Lion Prince: Quest for Singapura
Presented by indoor playground The Polliwogs LIVE and NTUC, the family-friendly production takes The Lion Prince back in time with The Polliwogians to embark on a journey with Prince Sang Nila Utama who gave Singapore her name. Find out how Singapore got her name and unravel the unexpected twist of events during their journey. Showing from July 31 to August 2 & 4. Details and ticket booking here.

Sentosa
Promotional ticket prices to the following adventure spots for those eager for some action.
MegaZip Adventure Park: $5 off ticket price (Valid for ClimbMax, Megabounce, MegaZip, NorthFace and ParaJump)
Combat Skirmish LIVE: $5 off ticket price (Valid for Indoor Maze and Tunnel Battle).
ActiveSG Swimming Pools & Gyms
Children can now check out their swimming styles in the different swimming pools and gyms in the whole of Singapore for FREE from 7 to 10 August.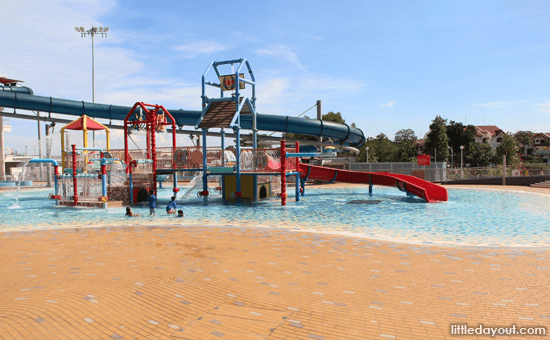 Science Centre Singapore
Explore the wonders of science at the Science Centre. Who knows, your child may even discover her future career at the amazing role-play mini-land that is KidsSTOP. Don't miss the many activities and exhibitions at Science Centre. FREE Admission to the Science Centre Singapore.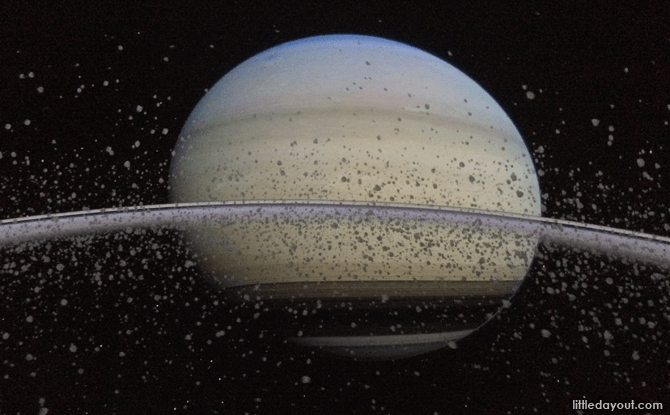 Marina Bay Sands
Get FREE admission into the ArtScience Museum and Marina Bay Sands Skating Rink. There will also be a special 50% discount for Sampan rides along The Shoppes at Marina Bay Sands.
Picnic at Marina Barrage
On 7 to 8 August, 8 am – 11 am, enjoy a family picnic at the Marina Barrage organised by Families for Life (FFL) – a collaboration between Families for Life, RSAF, PUB and NParks. Look forward to the Black Knights aerial display, performances by the SAF Music & Dance Company, food trucks, childhood games, bouncy castles and a Families for Life mobile café. Registered families will receive a "Families for Life" picnic bag. Also, there will be a live screening of NDP on 9 August (4 pm to 8.30 pm) on the Green Roof where audiences can watch the celebrations.
Designed and organised by Singapore's youth from over 70 schools, the Trails and Exhibitions celebrates stories that weave together the memories, achievements, beliefs and dreams that make us who we are. Till August 31, through these trails and exhibitions, encounter perspectives on what makes a place memorable, the Singaporeans who have shaped our nation, our achievements and what it means to be Singaporean. Members of the public can register; details here.
"Home Spot" hunting at Changi Airport
Besides making nice photo memories, Changi Airport's 50 "home spots" feature curated icons in the form of giant topiary displays, quirky photo-spots, historical showcases, behind-the-scenes exhibitions and 3-D models of Changi's future developments. Peppered across its three terminals, within the public and transit areas, arm yourself with a map and go "home spot" hunting. Great chance to tell the kids about what these icons mean.
#SgEatWithUs
This is a ground-up movement which hopes to celebrate the stories and values of Singaporeans surrounding local home-cooked food. More importantly, it seeks to build a strong and self-sustaining community which shares, cooks and appreciates local home-cooked food. Pop-up food carnivals will appear at specific locations for Singaporeans to share their home-cooked food. Food carnivals will be held on 1, 2, 7, 8 and 9 August at the Waterfront Promenade Open Space. For more information on the project, visit their website and Facebook Page.
Community Chest Heartstrings Walk
Spend your Jubilee weekend in a meaningful way with the ComChest Heartstrings Walk 2015 – SG50 Community Heartbeats at Marina Bay on August 7 as an expression of our aspiration as a caring and compassionate society. The walk will see a multitude of rhythms merging to create a single beat as volunteers and beneficiaries drum in unison towards a single cause. The annual community event will consist of 4km Fun Walk along the Waterfront Trail at Marina Bay, a Vertical Marathon up 57 storeys of the Marina Bay Sands Hotel and a fun-filled carnival at the Event Plaza. More information on the walk can be found here.