National Heritage Board's annual Battle for Singapore is back with the largest series of activities and programmes from 12 February to 6 March 2022.  Get a chance to visit special access sites, explore lesser-known WW2 sites and walk down the memory lane of our forefathers on their WW2 experience.
Highlights include 179 Piccadily – former station headquarters of Royal Air Force Seletar, Old Changi Hospital, Dempsey Hill and Bukit Brown. Some of these sites are usually closed to the public and here's your chance to take a peek on significant places which bore the scars of the war 80 years ago.
With more than 70 tour runs to choose from, families can join in to impart the lessons learnt from the war lest we forget.
---
The Battle For Singapore's 80th Anniversary Programmes
179 Piccadilly Tour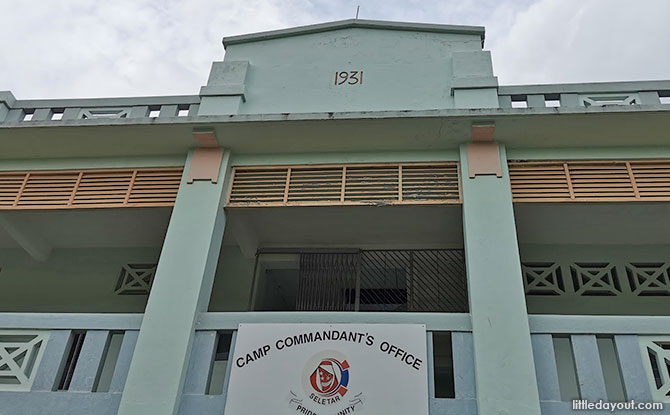 ---
-- Story continues below --
We were invited to get a taster of 179 Piccadilly Tour, which was the former Station Headquarters of Royal Air Force (RAF) Seletar.
History buffs and warplane fanatics would want to head to Seletar for this exclusive tour helmed by Dr John Kwok, a professional historian.
The RAF headquarters was bombed heavily and sustained extensive damage during the world war, specifically starting on 8 December 1941. The site offers a window to what happened before, during and post-war.
The Seletar air base was the first to be constructed in Singapore and formed part of the RAF military presence in British territories in the Far East. North-facing Seletar was an ideal site for an airbase due to its proximity to Sembawang naval base and was also protected, unlike the southern coast.
Jungles, swamps and rubber plantations were transformed into an airbase with the help of British engineers, Malay and Chinese workers including Samsui women and a 5000 strong workforce recruited from India. In 1928, the air base was completed with a sea plane slipway and a grass landing ground. It then expanded to become the headquarters of the RAF Far East Command.
---
RAF Seletar's Past Enshrined in 179 Piccadilly and the Neighbouring Buildings
179 Piccadilly was built in a typical Art Deco style. RAF Seletar was the largest RAF station and was of strategic importance to the British. That was why it was also the first to be bombed apart from Tengah Air Base.
Due to limitations in resources caused by the war in Europe as well as the first world war, the military planes at RAF were not effective for battle. Compared to over 600 planes the Japanese had, the RAF base in Singapore was equipped with less than a third of the number with obsolete planes.
The air dynamics during World War 2 was overwhelmingly in the favour of the Japanese advancers.
The sinking of the Prince of Wales and Repulse was largely due to the lack of air cover.
Although 179 Piccadilly was ravaged by the wartime bombing, it was restored and used by the British forces till their withdrawal in 1971. The SAF continued to use it as a military command post till 2011.
We had a rare chance to see the building which was usually off limits.
Visitors will also get a chance to step into the Camp Commandant's office, see the old safe that was used even during SAF's time.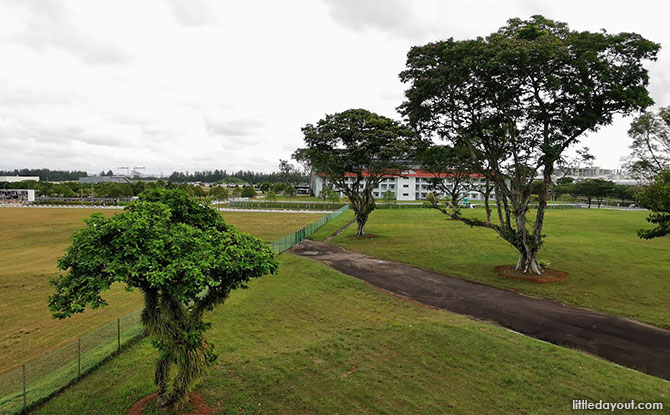 The highlight of the tour was visiting the rooftop of the building, where we could get obstructed views of the surroundings including the Seletar Airport, other military buildings and aviation hangars. Spot the siren speaker attached to the top – this was only fixed post World War 2.
---
Other Interesting Facts about RAF Seletar Air Base
RAF Seletar hosted famous people such as Amy Johnson, the first female aviator who flew solo across the world and actor Charlie Chaplin. Amy Johnson flew by in 1930 in her Gipsy Moth while Charlie Chaplin came by in 1932 and 1936.
The area was also made to be comfortable for the British troops, there used to be a theatre and a yacht club that were popular hangouts for the airmen.
---
Other Highlights of Battle for Singapore's 80th Anniversary of the Fall of Singapore
This year commemorates the 80th anniversary of the Fall of Singapore. Why is it important to us? Our nation's history took a significant turn eight decades ago. There is a need to remember our forefathers' struggles during the tumultuous time and commit to stronger defence of our city-state lest we fall too easily again.
For the first time, Battle for Singapore will hold 15 customised tours in its 9th year. See Dempsey Hill's past as a former military hospital, wonder no more about Changi Hospital's haunted(?) grounds and put yourselves in the shoes of those who fought and were buried at Bukit Brown.
A few twinned tours await participants. Changi Chapel & Museum is paired with Old Changi Hospital to explore stories of POWs while Reflections at Bukit Chandu will be paired with key sights of Pasir Panjang and Kent Ridge. This gives participants better insights into the area's rich heritage especially in relation to WW2.
Spots are highly coveted, so don't miss out on the tours and book them promptly!
For more on Battle for Singapore 2022, check out this site.