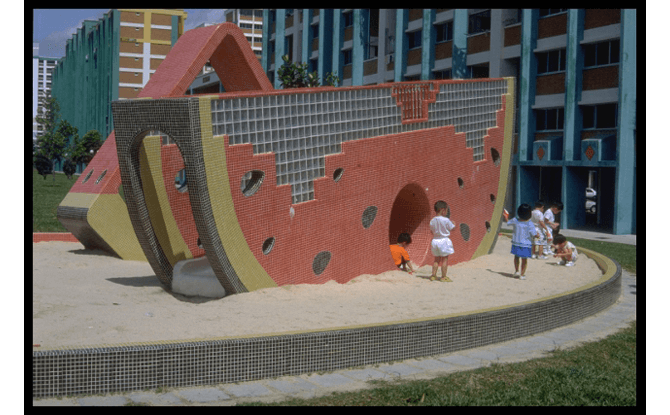 Curious as to how the watermelon playground at Tampines Central Park came about? Or where you can find the Tempinis tree in Tampines? National Heritage Board's Tampines Heritage Trail lifts the veil on these lesser-known facts and more.
Launched on 6 September 2017, the Tampines Heritage Trail highlights 18 heritage sites around Tampines Town. These locations are divided among three thematic routes that allow trail-goers to discover Tampines' past.
Tampines Heritage Trail: A Trio of Stories
The Tampines Town Trail starts off from Our Tampines Hub, a new social gathering point, and heads around Tampines Central Park and other sights before ending at the Tampines Round Market & Food Centre, a social hub for Tampines residents since 1983.
The Religious Institutions Trail begins at the Tampines Chinese Temple which houses 12 smaller constituent temples, some which have been around since the 19th Century, and takes trail-goers around places such as the distinctive Masjid Darul Ghufan and other houses of worship.
---
-- Story continues below --
The final trail, Green Spaces Trail, is NHB's first cycling trail. Landmarks on the trail include Lorong Halus Wetland Reserve and the UFO-looking water tanks of the Tampines NEWater Service Reservoir.
Highlighting Heritage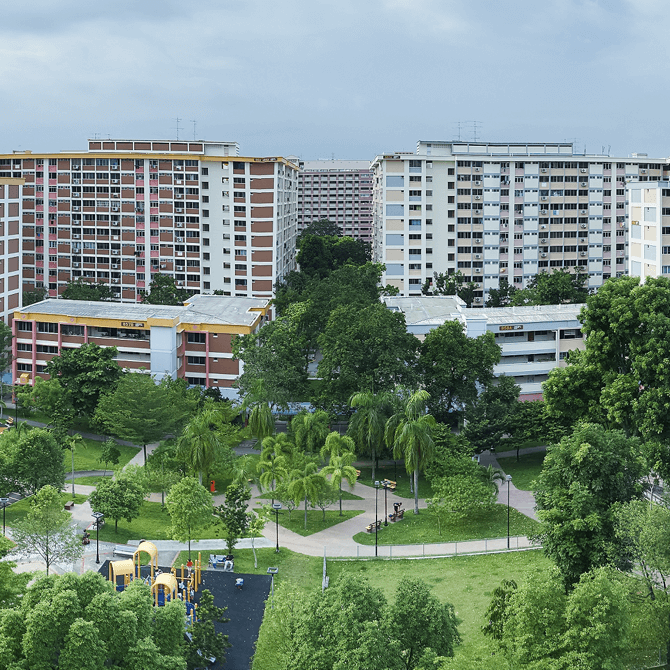 Mr Alvin Tan, Assistant Chief Executive (Policy and Community) of NHB said, "As with all our heritage trails, we hope that the Tampines Heritage Trail will raise Singaporeans' awareness of the town's rich heritage and increase their appreciation of the interesting landmarks found in Tampines. In doing so, we hope that the trail will foster a greater sense of belonging amongst residents, and instil a sense of pride in Singaporeans as they learn more about Tampines' progress and its achievements."
Informative heritage markers have been erected at five sites on the Tampines Heritage Trail. These sites are the Catholic Church of the Holy Trinity, Lorong Halus Wetland, Tampines Central Park, Tampines Chinese Temple and Tampines Round Market & Food Centre.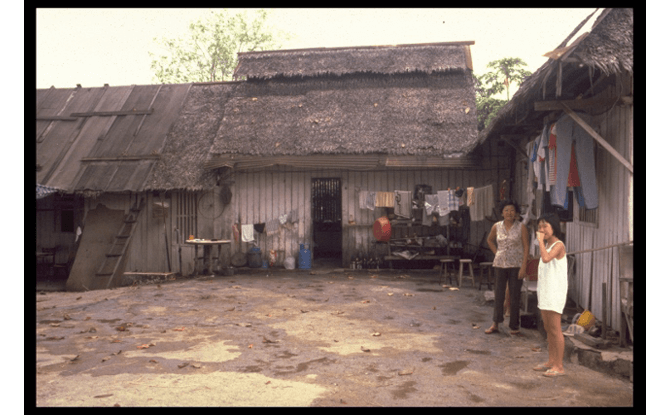 The Tampines Heritage Trail is NHB's 17th heritage trail. The Tampines Heritage Trail booklet can be downloaded from the website roots.sg