Expectedly, this June holidays will be a #stayhome one. If you are a parent fretting over how to occupy your children, worry not! We have a list of June holiday online camps and programmes to keep the kids engaged, learn plus leave you to focus on your work or chores.
---
June Holiday Online Programmes and Camps for Kids 2021
Ray Educators' Online and Onsite Holiday Camps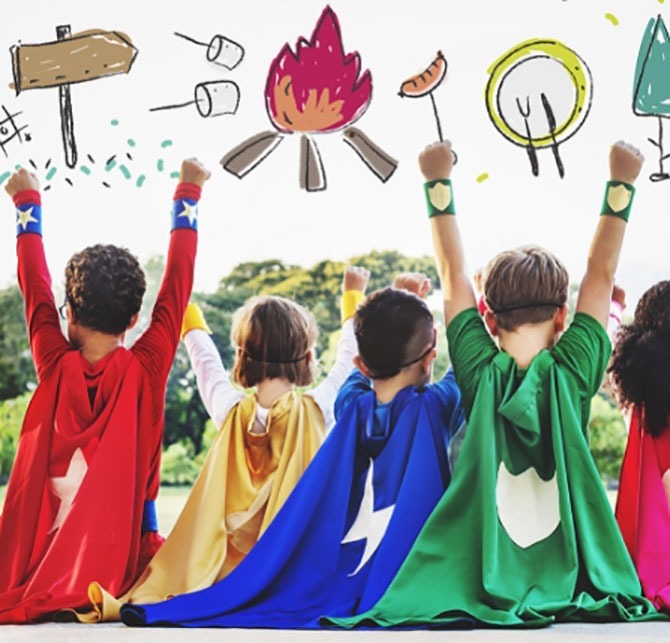 Ray Educators has a series of online and onsite holiday enrichment programmes for the months of June and July! Learn to paint adorable owls, cactus and sea creatures at an online watercolour painting class! Or sign up for online baking and conjure up some delectable creations from the comfort of home with provided tools and ingredients.
Other upcoming camps in June and the following months include a fabulous fun camp, drama camp about heroes, junior chef and an art camp.
Get a 10% discount when you sign up for two children or two camps with code <HAPPYTWO>. Find out more details here.
Little Day Out's Amazing Animal Adventure Virtual Camp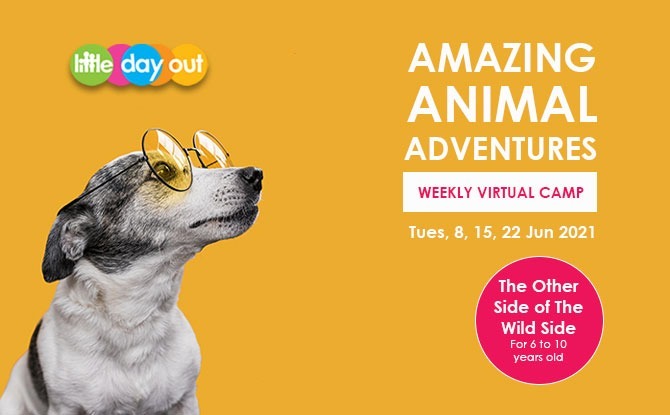 Love all creatures big and small? Then this camp is for you! Set aside the Tuesdays of the June holidays for Amazing Animal Adventures virtually together with SPCA, ACRES, OSCAS and The Untamed Paths.
Campers will learn about animal rescues, types of wildlife in Singapore, responsible pet ownership and even meet the animals! By discovering dangers that wildlife face, children can develop compassion and skills to care for the other inhabitants on our planet.
Date: 8, 15, 22 June 2021, Tuesday
Time: 9 am to 12.30 pm
Where: Online via Zoom
Recommended for: 6 to 10 years old
We are only accepting a limited number of registrations of a better experience online. Join us for a fun-filled, meaningful Amazing Animal Adventures Children's Camp, sign up here.
---
Artistori's Online Art Workshops & Competitions
Encourage the little artists to blossom at Artistori's online art workshops in June. Children can create comic strips in tribute to their fathers or join in a course that makes use of coffee and tea as paint. Workshops consist of four weekly sessions in June, culminating in a competition with prizes to be won!
Join in Artistori's online workshops and competitions via Google Meet safely from home. Sign up to stand a chance to win $88 vouchers, mystery gifts and receive a certificate of completion. Get more details here.
---
British Council's June 2021 Online Holiday Study Camps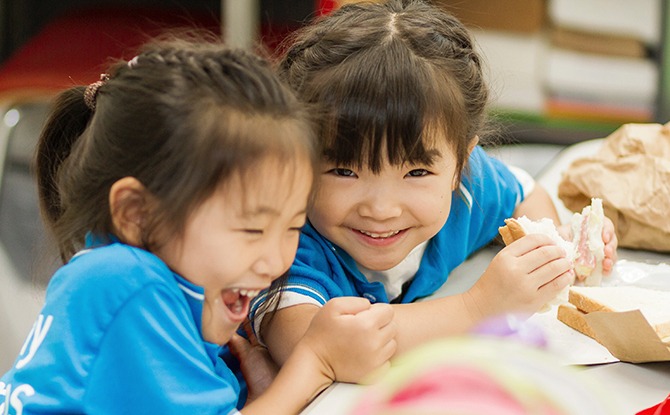 Want to explore the world beyond English? Sign up for British Council's Summer Study Camps which are all conducted virtually. Stay safe at home while keeping your child engaged, practising and developing 21st Century competencies for academic and future successes.
Each week, students explore a different theme while developing their written or spoken communication skills. Through these exciting topics, learners build their knowledge of the world around them and ignite their love of learning.
Camps are available for Primary and Secondary students. The small class sizes mean more individual attention and support. Interactive online learning also provides your child with the chance to collaborate and communicate with friends and teachers. Our teachers are all internationally qualified, experienced and professional. Get up to 25% discount when you sign up for more camps!
Sign up here. 
---
Fantastic Foodventures Family Virtual Cooking Fun on 11 June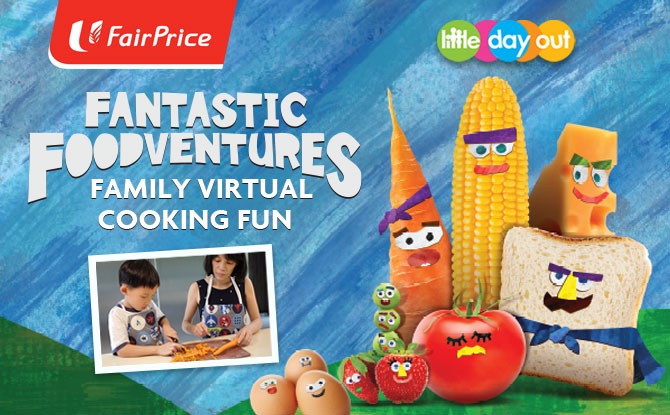 Join Little Day Out for Fantastic Foodventures Family Virtual Cooking Fun on 11 June, Friday! This online workshop includes a live cooking demo of Minced Chicken Rice Balls and Prawn Tacos by Team Little Day Out, sharing by a Senior Dietician from Mount Alvernia Hospital as well as a quiz. Two families get to win $100 worth of FairPrice vouchers!
Find out more here.
---
Coding Lab's Online Classes
Coding Lab offers coding classes online either live or 2 hour e-learning workshops. Learn along with peers, interact with them, get the guidance of the tutors online and #stayhome. The e-learning solution includes live video conferences with tutors, online forums, video-on-demand. This solution uses the same technology and teaching strategies that clinched the Japan-Singapore team the Best Coding Award at the Microsoft Minecraft Cup competition. Continue to code games and animations, design apps or pick up Python – all done at home! More details on dates and times here.
Read a review of Coding Lab's online classes here.
---
Dim Sum Warriors App Download
Encouraging bilingualism in children doesn't have to be a pain. Download the Dim Sum warriors app for free via this site to learn and practise both languages. There is an ongoing promotion for a free usage for six months (download by 31 May). There are funny comics to read, games to play and doodle dates to hone our language skills.
---
Virtual Nature Tours to Sungei Buloh and Southern Islands
Nature guide Karen Chen will be leading virtual nature tours to Sungei Buloh Wetland Reserve and Southern Islands. The complimentary online tours are organised by Passion Wave @ Marina Bay. The Sungei Buloh online tour take place 12 June, 10 to 11 am and the  Southern Islands virtual tour during the June school holidays 2021 is on 19 June, 10 to 11 am Sign up for the Sungei Buloh tour here and the Southern Islands tour here.
---
Nature-themed Webinars by NParks
Join NParks' Wildlife Management team and Jane Goodall Institute in the human-wildlife encounters webinar. It will be about long-tailed macaques, their ethology and distribution, and the collective work by the Long-tailed Macaque Working Group to promote human-wildlife coexistence in Our City in Nature. Sign up for this Zoom webinar here.
Also, explore the forests through the eyes of a bat ecologist – Dr Benjamin Lee and common palm civet researcher. This webinar will shed light on less commonly seen nocturnal mammals and uncover the intricate and interdependent relationships between native wildlife and forests. Sign up for the OneMillionTrees webinar here.
---
Hua Language Holiday Camps and Workshops
Looking to give your child's mandarin a boost? Hua Language has its online camps and workshops in June 2021. From immersion camps to increase your child's confidence in the language through fun and games to academic workshops to master Hanyu Pinyin, prepare for exams, learn exam techniques. More details here.
---
Biome-Diversity by the Sustainable Singapore Gallery
How much do you know about the rich biodiversity in Singapore? In conjunction with World Environment Day, the Sustainable Singapore Gallery is presenting a virtual event – Biome Diversity happening on 5 June. This immersive visual adventure game lets you role-play as a family of monkeys, traversing natural spaces and encountering local wildlife species. The experience is for ages 12 and above. Sign up here.