Do you feel your spidey senses tingling? If so, it could be because five Spider-Man films and 2018's Venom will be swinging on to the Disney+ platform from 17 June 2022.
---
Five Spider-Man Movies & Venom on Disney+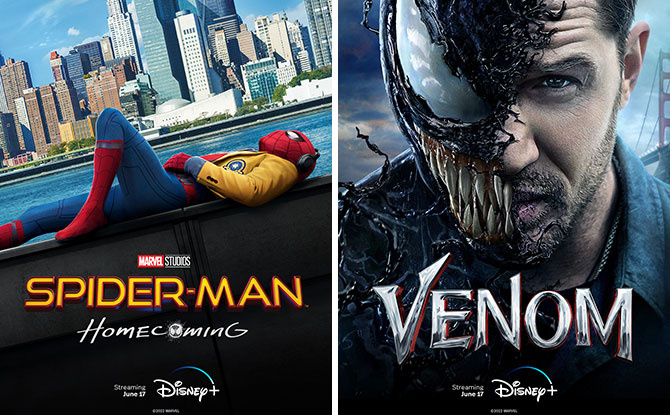 Subscribers to the Disney+ streaming service will be able to enjoy "Venom (2018)", "Spider-Man 2 (2004)", "Spider-Man 3 (2007)", "The Amazing Spider-Man (2012)", "Spider-Man: Homecoming (2017)", and "Spider-Man: Into the Spider-Verse (2018)" from 17 June.
This means that Spider-Man played by Tobey Maguire and Andrew Garfield will also be available for viewers, along with Tom Holland's version of comic book hero.
If you ever felt the need to have a Spider-Man marathon at home to determine whose version of Peter Park is best, now you can.
---
More Sony Pictures Shows to Come
What's more, additional titles from Sony Pictures' film and television library are expected to premiere on Disney+ in Singapore later this year. So keep a look out for more action on the streaming service.