Ah Meng, Singapore Zoo's animal icon, turned 9 and celebrated her birthday with a round of pizzas!
Happy Birthday, Ah Meng!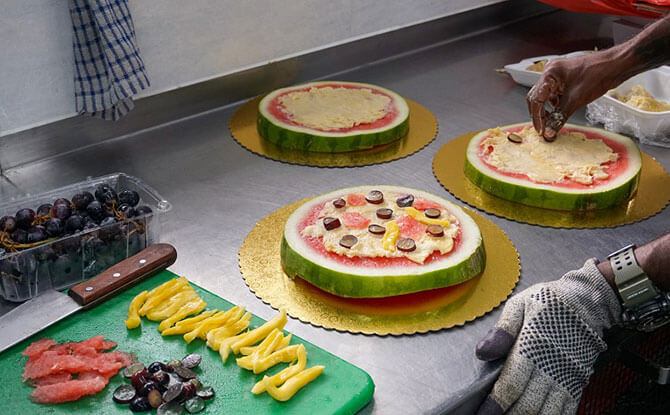 For her birthday celebration, Ah Meng's keepers had prepared for her a bespoke birthday surprise with cross-sections of watermelons as a pizza base. It was dressed with durian pulp and topped off with sliced dark grape and strips of aromatic jackfruit.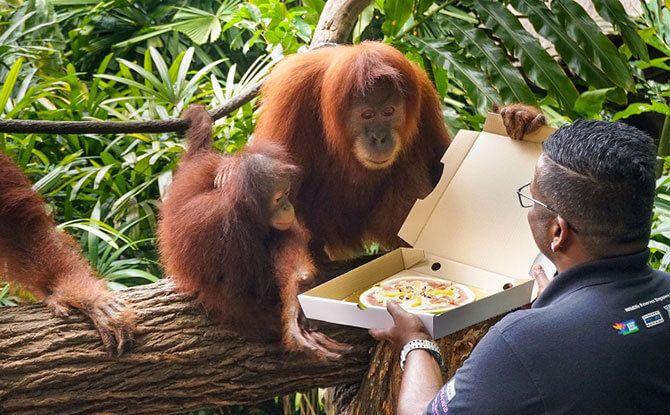 This was presented to the Sumatran orangutan by Head Keeper Kumaran Sesshe.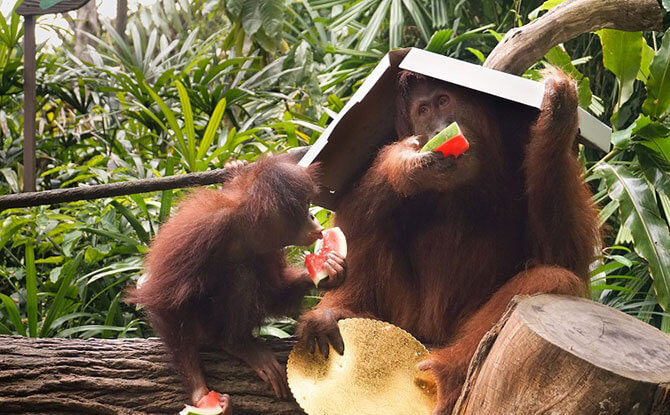 She shared her birthday treat with 3 year old Bornean orangutan Khansa, who not just one but two slices of watermelon pizza.
Naturally curious animals, orangutans will investigate any new item they get their hands on with a keen eye. The Singapore Zoo's keepers will regularly provide them with enrichments to keep their minds stimulated.
Orangutans
Ah Meng carries on the legacy of her famous grandmother. She is an ambassador for her species and helps to educate guests about the plight of her wild counterparts.
Singapore Zoo has a total of 21 orangutans, both Borneans and Sumatrans. Both these species are listed as critically endangered under the International Union for the Conservation of Nature's Red List of Threatened Species.
Wildlife Reserves Singapore, through its parks and conservation fund, actively contributes to wildlife protection through research and funding activities in Singapore and across the region.