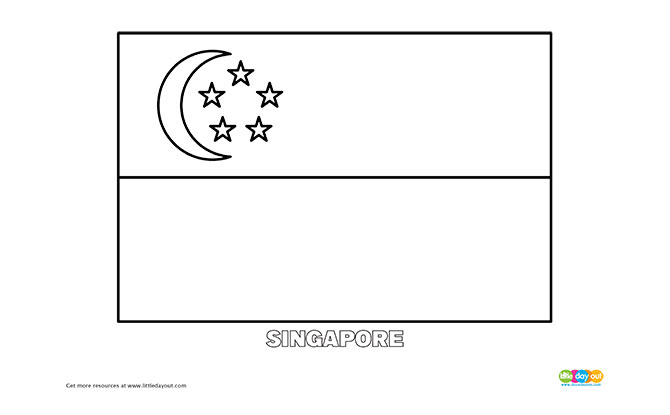 Download Free Singapore Flag Colouring Page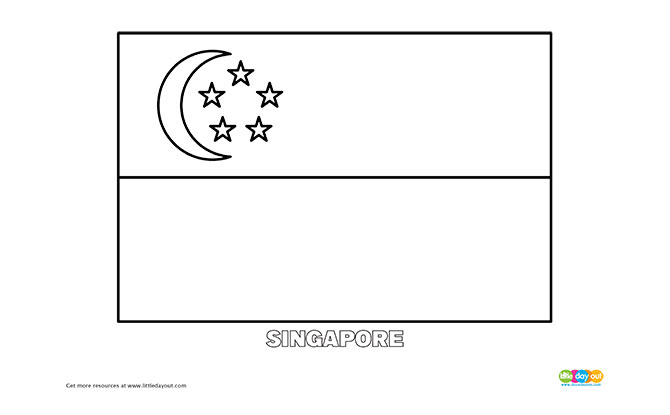 Download the free Singapore Colouring Page.
---
Description of Singapore Country Flag
The flag of Singapore features a horizontal bicolour design with a red band on top and a white band at the bottom. In the top left corner of the flag, there is a white crescent moon facing the right side, accompanied by five white, five-pointed stars arranged in a circle.
---
-- Story continues below --
Red stands for universal brotherhood and equality of man. White symbolises pervading and everlasting purity and virtue. The crescent moon represents a young nation on the ascendant, and the five stars depict Singapore's ideals of democracy, peace, progress, justice and equality.
Discover more downloadable Flag Colouring Pages.