Whether you are looking to enrich your child's sense of aesthetics, engage his or her interest in a new area or strengthen his or her academic acumen, there are school holiday programmes in December 2018 that will meet your objectives.
And there are many school holiday workshops for the 2018 year-end season in Singapore that are highly engaging and interesting, ensuring that children have a fun and memorable time while enriching their minds.
Here are some school holiday programmes and workshops in December 2018 in Singapore you should check out.
School Holiday Programmes and Workshops In December 2018, Singapore
---
Learning Horizon Holiday Camps
At Learning Horizon, kids get to embark on fun and enriching experiences during the school holidays. Catering to children ages 18 months till 12 years old, Learning Horizon Holiday Camps offer something for all age groups.
For Preschoolers
Lulu & Hugo are a pair of intrepid adventurers. During Learning Horizon's Lulu & Hugo camps, kids will get to enjoy various themed activities.
At Lulu & Hugo: Let's Go Cooking, little ones, 18 months and up, will get to make pancakes with their parents and explore different textures and visuals too.
In Lulu & Hugo: The Secret of Merlion, three-year-olds will get to take part in kampong games while "travelling back in time" to meet the Merlion. Similarly, four- to five-year-olds can sharpen their creative story-telling skills as they discover the stories and symbols of old Singapore at the Lulu & Hugo: Time Travellers holiday camp.
For those heading to Primary 1 in 2019, Learning Horizons has a special Passport to Primary 1 camp in store for them. During the one-day camp, kids will get to learn about the importance of organisation and time management skills through games where they will have to solve a mystery.
Kids Cook-Off: Christmas Special
Set aside time for a fun morning with the kids at Kids Cook-Off: A Christmas Special. During this hands-on Christmas cooking class, parents and children will get to prepare ingredients from scratch to cook up a sumptuous Shepherd's Pie and festive Christmas cookies.
The Learning Horizon camps take place at various dates between 20 November and 15 December 2018. Get more details and sign up at the Learning Horizon Holiday Camps website.
---
MindChamps Holiday Workshops – Develop Soft Skills & Academic Learning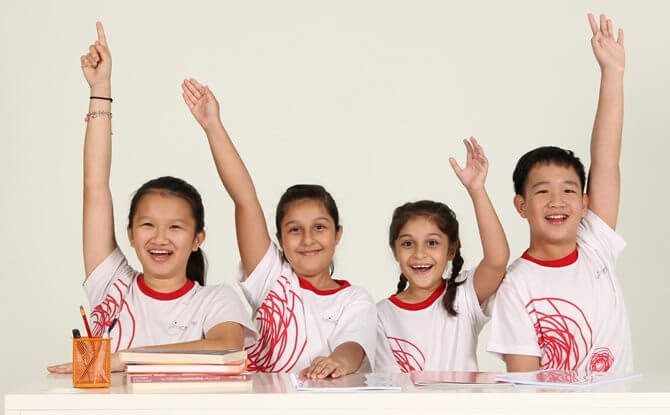 MindChamps offers holiday workshops for N1 to P6. These workshops cover a range of topics – from reading and writing, to confidence building drama workshops, to developing language and academic subjects and nurturing the thinking and communication skills.
Quote LDO10 to enjoy a 10% discount as a Little Day Out reader. Book now!
For Preschoolers
Younger ones can participate in a MindChamps reading boot camp for K1 – K2 which will equip them with 8 critical aspects of reading through high-energy, hands-on activities. Parents of N1 – N2s can participate in a Parent & Child Reading Workshop where children will experience Integrated Phonics and Listening & Reading Comprehension.
For Primary School Children
A series of graded Writing Boot Camps for Primary 1 – 4 will teach children what it takes to create a good piece of creative writing composition and help them unlock their creativity and critical thinking skills.
The Thinking Cap Programme introduces the Champion Mindset to P3 – P6 children. The MindChamps Academy Workshop covers learning techniques, MindChamps' 3-Mind concept along with presentation and communication skills.
For those heading into Primary 6 in 2019, the Space Cadet Explorer workshops teach English, Math and Science concepts by applying them to a theme. The Chinese Time Travel Explorer teaches strategies for Comprehension and Composition while developing the child's interest in Chinese culture.
Actors Centre Kids Boot Camp
Confidence, creativity and collaboration are among the skills which children will learn at MindChamps' Actors Centre Kids Boot Camps in November and December 2018. This series of camps take N1 to P3 children on a magical journey through theatrical scenarios that teach them how to present in front of an audience, use vocal expression and exercise their imagination.
For more on MindChamps' various school holiday workshops and programmes, visit workshops.mindchamps.com.
Quote LDO10 to enjoy a 10% discount as a Little Day Out reader. Book now!
---
Wings to Wings Holiday Workshops – Introduction to Dance
The popular Wings to Wings (www.wingstowingsdance.com) dance camps are back in December 2018. These themed workshops are the perfect opportunity for little ones to get their feet moving and have some fun at the same time during the school holidays.
There are two Dance Camps in December, one for 4 to 7 year olds and another for 8 to 12 year olds. At these Dance Camps, children will be exposed to different dance genres including ballet, jazz and hip-hop.
Wings to Wings will also be conducting Moana, Hotel Transylvania and Incredibles-inspired Dance Workshops where kids will get to pick up some dance moves to tunes from their favourite animated shows.
All workshops will take place at Wings to Wings' studio at OUE Downtown Gallery. Reserve a place for your child at Wings to Wings' December Holiday Workshops at www.wingstowings.com.
---
Believer Music School Holiday Program – Learn an Instrument
Let your child learn an instrument during the December school holidays 2018 with Believer Music (BelieverMusic.com). There are courses which teach instruments such as drums, electric guitar and keyboards – all within the December school holidays.
For those who wish to expose their child to music, Believer Music's school holiday programmes in December 2018 may just be what you are looking for.
---
Science Workshops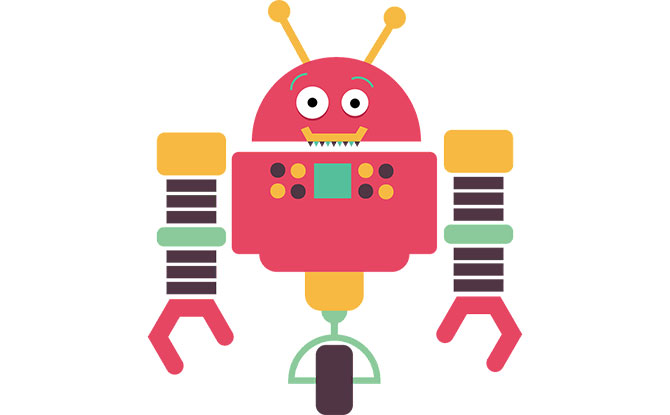 If your child has an interest in Science, there are various Science-related holiday programmes and workshops taking place during the December 2018 school vacation you may wish to know about.
Kaesac Learning Centre (kaesac.com.sg) is holding a series of Maker Factory Workshops where kids can make a walking dinosaur or build their own toys. There are also robotics workshops for kids between 7 to 12 years old where they will undertake challenges and projects. Robotics workshop participants even get to bring home their robot at the end of the workshop.
At Terra Minds (www.terraminds.com.sg), thee are various December holiday programmes and workshops for kids. Learn the Science behind an earthquake or have fun engineering hydraulic-powered machine. Kids can also construct and programme with LEGO Wedo 2.0.
Discovery Camps (discoverycamps.com) is offering 8 holiday camps for the year-end season. Other than its Actors Studio and Multi Activity camps, it also has a LEGO Robotics camp with different programmes for 6 to 8 and 9 to 12 year olds.
For a novel approach to learning science, check out The Music Scientist's holiday camps (themusicscientist.com). Kids aged 5 to 8 can take part in an Immune System Boot Camp while younger ones, 3 to 4, can look forward to an Ocean Exploration Workshop. These programme bring together music and science for both right and left brain activation.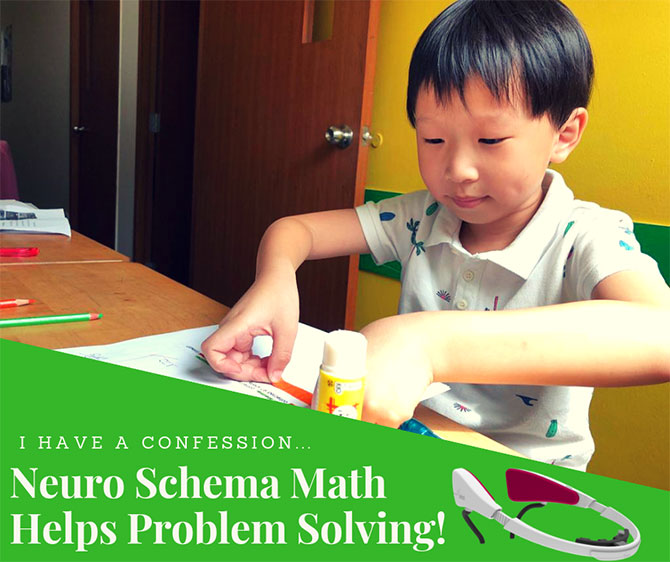 Closely related to Science is Maths. And for those looking to strengthen their children's Mathematics concepts, check out Kovan Learning Centre's programmes which incorporate near schema and gamification for better learning.
---
Tech and Coding Workshops
Allow your child to get a taste of coding during the vacation-time with coding workshops and programmes during the December school holidays 2018.
Coding Lab (www.codinglab.com.sg) offers themed holiday camps for children as young as 4 years old. The holiday programmes as designed to introduce logical thinking through a combination of reading, drama and craftwork. Use code LDO5 to get 5% off any Coding Lab classes.
Smarter Me (smarterme.sg) conducts holiday camps where campers pick up tech and problem-solving skills. For example, during the Change the World Innovation Holiday Camp, campers get to build a robot, learn to code, pick up the basics of entrepreneurship and make a pitch to an audience – all within 5 days!
ripplecreate (ripplecreate.com) runs tech holiday camps for age groups like 5 to 7, 8 to 11 and 11+. During these holiday camps, children will be exposed to STEM (Science, Technology, Engineering and Mathematics) through various activities and projects.
Find out more about coding for kids in Singapore.
---
Nature and Outdoor Camps
Get back to nature with December holiday programmes 2018 organised by National Parks Board. Among the various camps line up for the school holidays include the Young Naturalist Camp and Nature Keeper Camp where kids will be exposed to the natural world around them. At the Jacob Ballas Children's Garden, there are also activities and workshops during the December school holidays 2018 in Singapore which include reading-storytelling and guided tours.
Get more information here.
---
More Great Ideas for the Year-end Holidays
For more fun ideas and activities taking place this year-end school holiday period, check out Little Day Out's Amazing List of Year-end / November – December School Holiday Activities 2018 for Kids.