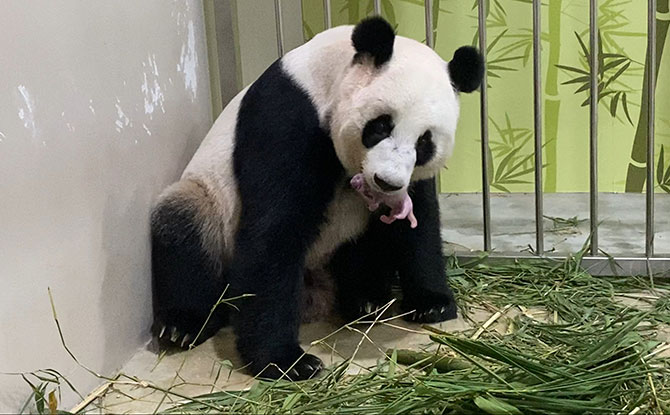 August is certainly a month to celebrate – especially since the River Safari's panda pair, Kai Kai & Jia Jia, have welcomed Singapore's first giant panda cub!
---
Singapore's Welcomes First Giant Panda Baby
The new giant panda cub was born on 14 August 2021 at 7.50 am. The cub's gender has yet to be determined and will be announced at a later date. The baby weighs an estimated 200 grams.
Kai Kai, the 13-year-old male panda, and Jia Jia, the 12-year-old female panda, have been trying to conceive a baby year after year. It is therefore a joyous occasion that Jia Jia has managed to get pregnant and has now given birth to the baby panda.
It is also an early "birthday present" for Kai Kai and Jia Jia who celebrate their birthdays on 14 and 3 September respectively.
How the Panda Pregnancy Unfolded
Earlier in April this year, Kai Kai and Jia Jia entered into their seventh breeding season and displayed signs of being in heat. In consultation with the China Conservation and Research Centre for Giant Panda (CCRCGP), the animal care team at Wildlife Reserves Singapore initiated the panda breeding plan for 2021, emphasising natural mating with assisted reproductive technology.
As the once-a-year breeding season was drawing to a close, the CCRCGP experts advised the veterinary team to perform artificial insemination before the end of the receptive period. The procedure was carried out by Wildlife Reserves Singapore's vets. 
"In July, ultrasound scans showed a thickening of Jia Jia's cervix and some fluid in the uterine horns. We stayed hopeful for Jia Jia, while maintaining her ultrasound checks to monitor developments," shared Dr Cheng Wen-Haur, Wildlife Reserves Singapore (WRS)'s Deputy CEO and Chief Life Sciences Officer.
Elaborating further, Dr Cheng said, "Female giant pandas display pseudopregnancy, exhibiting all the hormonal and behavioural signs of pregnancy even when they are not expecting. The only sure way of confirming a pregnancy is visualisation of a foetus near to term. This happened for us (on 10 August) when our vet picked up, on ultrasound, not only a clear outline of a foetus but one with a strong heartbeat!"
---
Kai Kai and Jia Jia are New Parents to a Panda Cub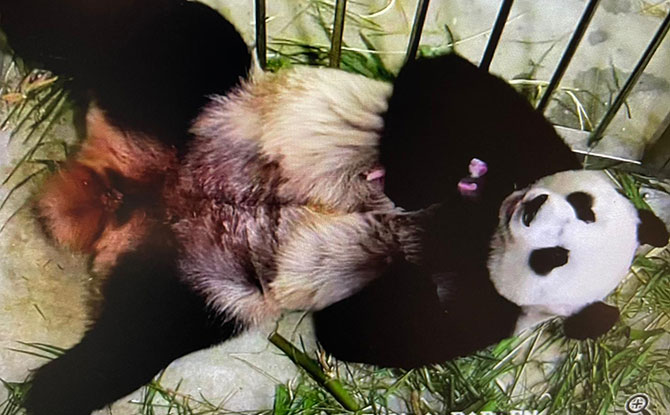 Even though Jia Jia is a first-time mother, her maternal instincts kicked in as soon as the cub was born and she picked up her newborn with care. Mother and child are resting in an off-exhibit area.
"Jia Jia's first pregnancy and birth of a cub is a significant milestone for us in the care of this threatened species in Singapore. This is the result of good animal care, assisted reproductive science and sheer perseverance on the part of our staff coupled with valuable advice from the China panda experts. The work continues now with supporting the first-time mother to raise her newborn cub," said Dr Cheng.
Congratulations to Kai Kai, Jia Jia and the whole team at Wildlife Reserves Singapore on the arrival of the new baby panda!