Recently, Holey Moley, a whacky mini golf centre, opened at Clarke Quay. Now, it is also possible to experience mini golf at the Singapore Sports Museum with their latest exhibition, Putt Power.
Mini Golf aka Crazy Golf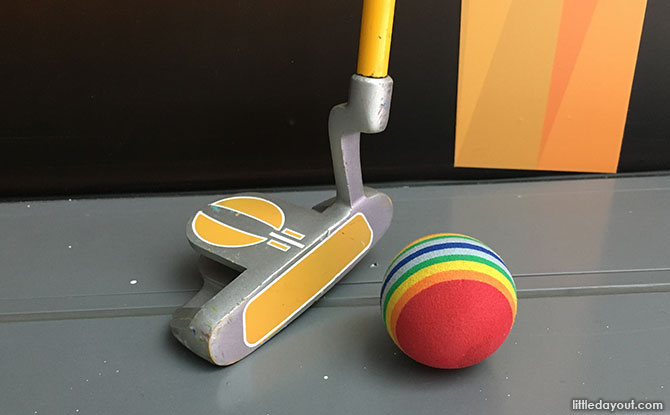 In mini golf, players make use of putters to hit a ball around a short "course" and sink it into a cup. It normally has incredulous holes for players to putt their way around.
This makes it fun and easy to play, even for novices and kids with no background in the sport of golf.
Putt Power at Singapore Sports Museum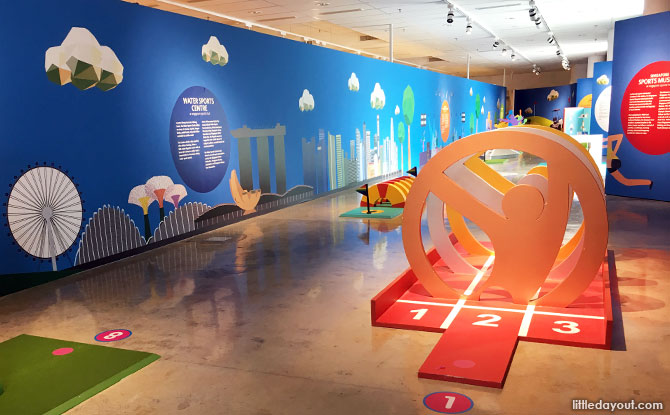 At the Putt Power exhibition where visitors can experience mini golf at the Singapore Sports Museum, the course has been inspired by locations around Singapore Sports Hub.
---
-- Story continues below --
To begin, pick up a putter from the corner and a colourful rubber ball before heading over to the tee box. A "score card" is also provided so that you can keep track of how many strokes it takes to complete each hole – and who the winner is, of course!
Play Mini Golf at Singapore Sports Museum
The designs of the various mini golf holes at Singapore Sports Museum's Putt Power exhibition are inspired by seven venues found within the Singapore Sports Hub, and sports in general.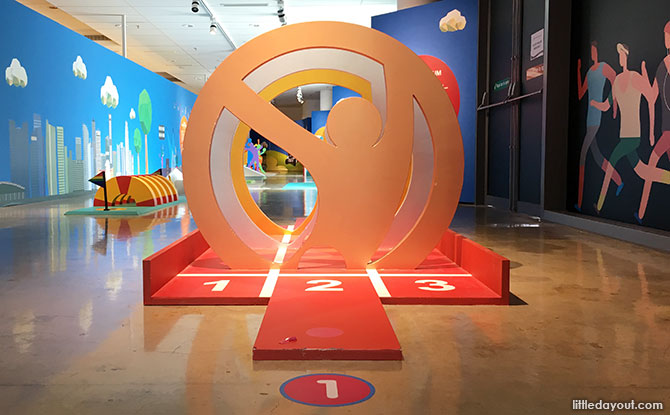 This means that you can expect to find a "running track" mini golf hole and familiar places such as the OCBC Aquatic Centre, the Sports Hub Library and the Singapore Indoor Stadium represented. Accompanying the mini golf holes is an information panel that describes each of the locations depicted.
Perhaps one of the quirkiest mini golf holes found on the Putt Power course is the one which features a rubber chicken.
Once you have finished playing mini golf, do remember to spend some time exploring the rest of the permanent collection at the Singapore Sports Museum.
Take a stroll down memory lane and view artefacts from the old National Stadium, or be inspired by Tang Howe Liang's Olympic Medal.
Don't miss the chance to pay a visit to Shimano Cycling World, located next door, either.
Putt Power! Fun Miniature Golf at Singapore Sports Hub
Dates: Now till 30 June 2019
Admission to the Singapore Sports Museum is free for Local Residents.