The PSLE Marking Days 2019 are from 14 to 17 October 2019. For most primary school-going children, this four-day stretch is a chance to bunker down and get down to revising for the upcoming SA2 exams. For the lucky ones, like the Primary 6s who are all but done with primary school (!) or Primary 1 and 2s, the PSLE Marking Days 2019 is a four-day break from school.
If the latter describes your child and you are wondering how to keep him or her occupied over the four days (besides sitting in front of the TV), here are some ideas of things do during the PSLE Marking Days 2019.
Things to do during the PSLE Marking Days 2019
---
Singapore Ants Exhibition

Singapore's first ant exhibition has been extended. Pay the exhibition a visit in the evening to discover the world of ants, their habitats, behaviour and even their strategies. There are 25 ant habitats and 21 ant species on display at this unique exhibition. Find out more about Singapore Ants Exhibition here.
---
GosTan Back: A Time-travelling Adventure on Wheels
Explore Singapore's history and artefacts at National Museum of Singapore with Xiao Ming, a young boy who goes back in time to save the future. Sign up for a performance in the morning on 17 October, during the PSLE Marking Days 2019, to find out what happens to Xiao Ming. This theatrical performance is for ages 6 to 12. It is designed to support children with additional needs and also open to families with typically developing children. Get more details here.
While at National Museum of Singapore, pay a visit to An Old New World, the exhibition about the 200 years preceding Raffles' arrival in 1819.
---
Pay a visit to Science Centre Singapore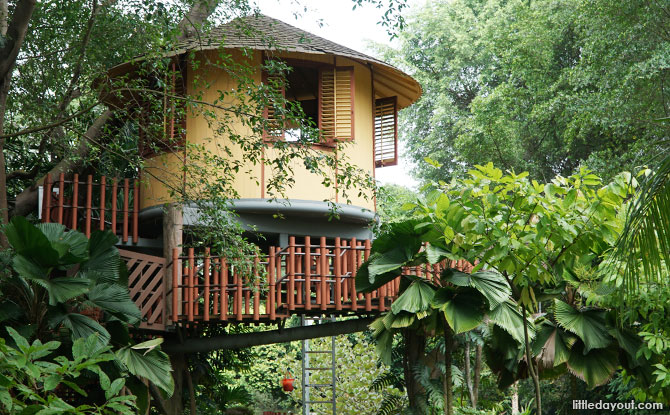 Been meaning to pay a visit to Singapore Centre Singapore? Why not do so during the PSLE Marking Days 2019. While Science Centre Singapore is closed on Monday, 14 October, you can still make plans to visit on the other days. Maybe check out the hidden treehouse at the Eco Garden while you are there too. The best part of it all is that since the PSLE Marking Days 2019 fall on off-peak days, general admission for Singaporeans and PRs is free!
---
Head out to Singapore Zoo & Jurong Bird Park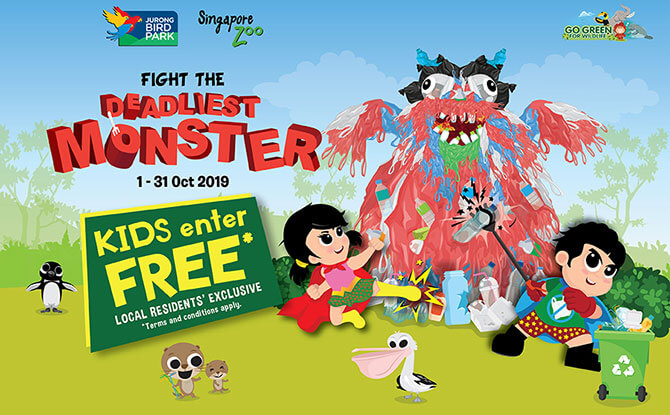 Entry to Singapore Zoo and Jurong Bird Park is free from local children from 1 to 31 October 2019 with paying adults. Head to the Fight the Deadliest Monster Pledge Wall to make a stand or enjoy the animals and shows in the wildlife parks. You can also top up the ticket and stay for the Rainforest Lumina light show in the evening. Find out more here.
---
Get in on the Nerf Action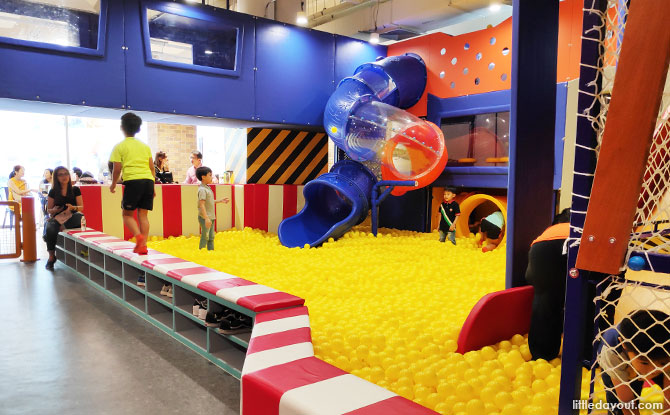 Compete at the world's first NERF Action Xperience centre. Take aim and fire away at advancing zombies or steel your nerves and conquer high obstacles. The new Nerf Action Xperience and its challenges await intrepid kids. Find out more here.
---
Have a Goo'd time at Gudetama Cafe
Gudetama Cafe at Suntec City Mall is set to close in November 2019. With special promotions ongoing from 10 October, the PSLE Marking Days 2019 would be a good time to pay a visit to the Lazy Egg's cafe before it is time to say goodbye. Get more details here.
---
Explore the Ruins of a Kampong at Thomson Nature Park
Head outdoors and pay a visit to the new Thomson Nature Park. This park along Upper Thomson Road encompasses the ruins of a 1930s Hainanese Village and has interesting information panels on what life was like back in the day. Find out more here.