Hidden away in a corner of Science Centre Singapore is a treehouse. Yes, an actual wooden hut built in a real tree.
Even though we have been visiting the attraction for years, it was only recently that we came across the treehouse at Science Centre Singapore.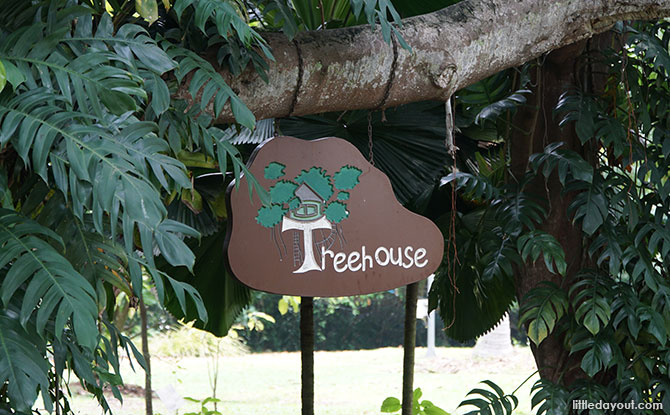 It is well-hidden in an innocuous spot, away from the main Science Centre Singapore building, outdoors at the Ecogarden, short for Ecology Garden.
In fact, you have to venture a bit further into the Ecogarden to spot the wooden treehouse. It can be found perched up amongst the branches of a mature tree in the verdant garden.
The Wooden Treehouse at Science Centre Singapore
From the base of the tree, a sturdy staircase leads upwards. The wooden staircase winds its way around the tree. As we ventured up the stairway, it took us up and around the trunk to the brown treehouse above.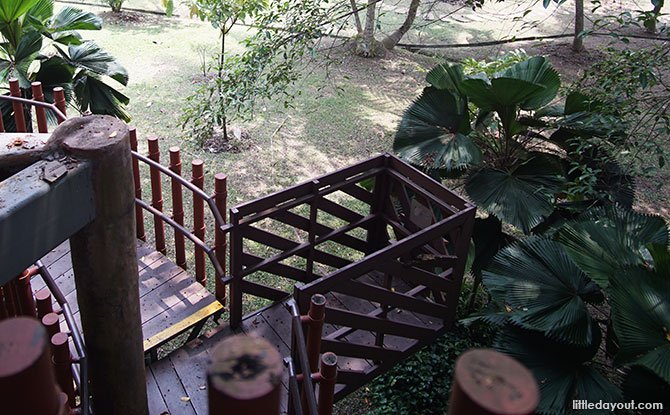 There are two lookout platforms midway up to the treehouse. These provided vantage points to stop and survey the surrounding Ecogarden below.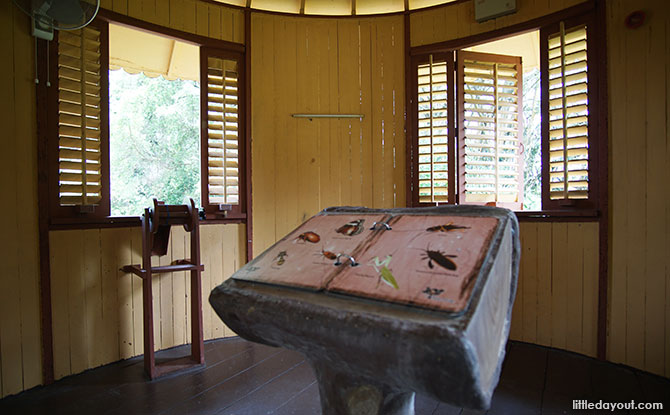 The wooden treehouse at Science Centre Singapore consists of a single circular room. Shuttered windows swing open outwards, framing a view of the surrounding garden.
In the middle of the treehouse room, there is a "book" which contains facts about animals.
A pulley system extends out of one of the shuttered windows.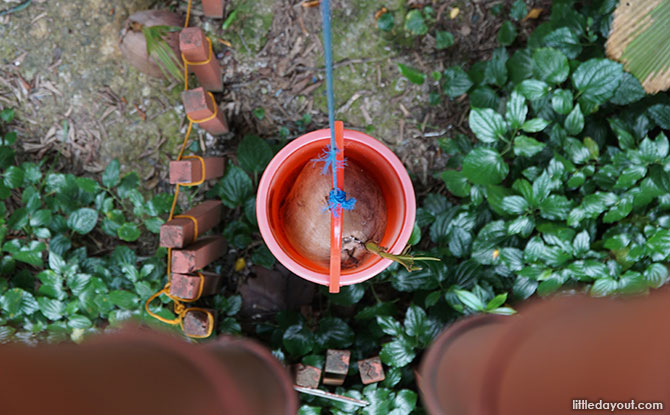 The simple contraption is connected to a bucket that kids can use to haul things from the base of the tree up to the treehouse above.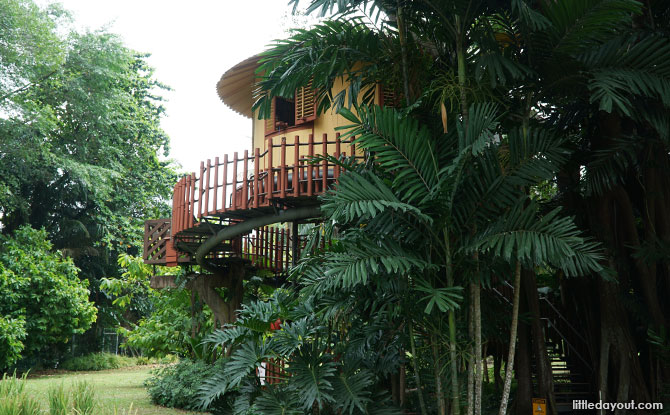 It is a fun way for kids to pretend-play they are having a secret adventure at the treehouse – and also incorporates an element of science.
Around the Ecogarden
The other things to see around Science Centre Singapore's Ecogarden include a leaf litter display, garden plots where plants are grown and a mini rubber tree exhibition.