Science Centre Singapore is a science museum in Singapore. It is filled with exhibits and hands-on learning opportunities for children, making a must-visit spot for kids.
Located at Jurong East, this science attraction has been visited by families for generations and generations. It was officially opened in December 1977 and has been a regular venue for school outings and learning journeys over the years.
If you are planning to pay a visit to this educational attraction anytime soon, here are seven useful things to know about Science Centre Singapore before you go.
#1. Free Entry to Science Centre Singapore for Singaporeans and PRs on Selected Days
When is the best time to visit Science Centre Singapore?
For Singaporeans and permanent residents (PRs), that would be on off-peak days when general admission to Science Centre Singapore is free.
Off-peak days refer to weekdays during school term, excluding public holidays. Peak days are weekends, public holidays and school holidays.
On peak days, Singaporean and PRs do have to pay a discounted rate for entry.
Standard rates apply throughout to non-Singaporeans and non-PRs.
#2. Additional Admission Charges
Science Centre Singapore does host special exhibits from time to time at The Annexe. Additional charges apply for these special exhibits. Within Science Centre Singapore, there may also be areas that require additional admission fees such as the Butterflies Up-Close exhibition.
#3. Closure Dates
While Science Centre Singapore is mostly open year-round, it does have scheduled closure dates each month. These closure dates mainly fall on Mondays (but not every Monday) and the schedule of Science Centre Singapore closure dates are available on its website. Be sure to check to avoid making the trip down only to be disappointed.
#4. Science Shows
Throughout the day, there are engaging science shows conducted for visitors. These include a dramatic and electrifying (literally) Tesla Coil Demonstration and Fire Tornado Demonstration. Check the Science Centre Singapore website for the latest show times.
#5. Oft-Miss Spots
Most people spend the majority of their time at Science Centre Singapore's indoor exhibition halls. However, there are two additional exhibition areas that you should not miss when visiting Science Centre Singapore.
The Kinetic Garden at the front of the main building allows visitors to explore scientific principles such as energy transfer in an outdoor setting.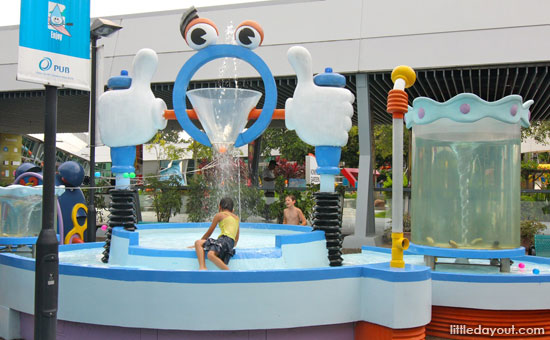 WaterWorks is an outdoor activity area where visitors can have fun with water-based exhibits. Bring a change of clothes and prepare a towel if you are planning to visit the WaterWorks.
#6. Sister Attractions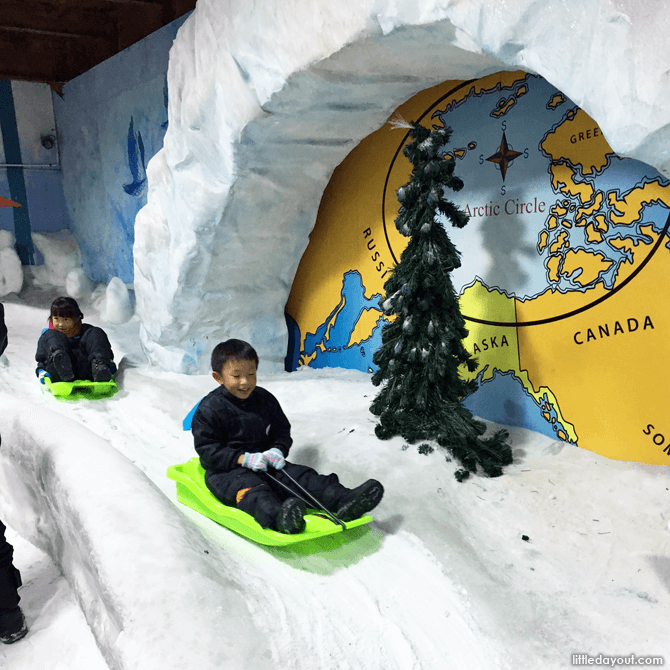 Science Centre Singapore is one of several attractions in the vicinity. If you are planning to visit Science Centre Singapore, you can also consider visiting the OmniTheatre next door or Snow City, an indoor snow centre. KidsStop is a children's science centre designed for kids eight years old and under. On Friday evenings, the Observatory also hosts free star-gazing sessions and talks.
#7. Where to Eat
If you plan to spend the day at Science Centre Singapore, there are few places to refuel. The most convenient spots are Coffee Bee at the Annexe or McDonald's at the main entrance.
For more dining options, head to the OmniTheatre building where Lijiang Restaurant and Kids Café are located.
The Snow City building has PocoLoco, an Italian Restaurant and Microbrewery and Nooka's Snack Bar for light refreshments.