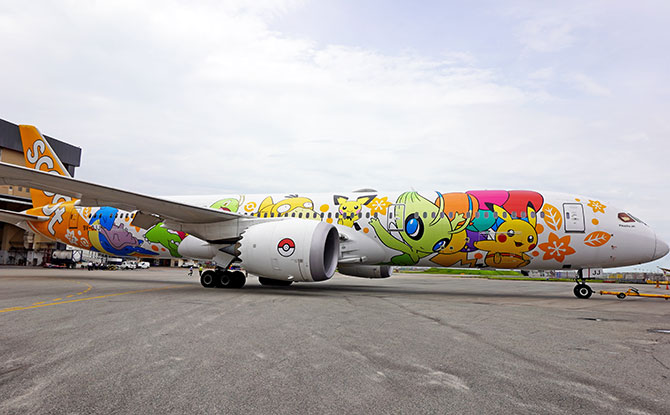 The Pokémon Company has launched its Pokémon Air Adventures in Singapore and unveiled an exclusive Pikachu Jet TR in partnership with Scoot. This is the first time that The Pokémon Company has collaborated with an ASEAN airline outside of Japan to offer a unique Pokémon-themed experience.
---
Scoot Pokémon Flights between Singapore, Tokyo and Seoul
The Scoot Pikachu Jet TR is a Boeing 787-9 Dreamliner and it is scheduled for its inaugural flight to Tokyo, Japan, on 9 September 2022.
Passengers can expect to book a trip between Singapore, Tokyo and Seoul, with flights departing bi-monthly from Changi Airport, Terminal 1. The fare prices for one-way tickets start from $333 for a trip to Tokyo and $231 for a trip to Seoul (inclusive of taxes). The routes of the Pikachu Jet TR will be updated periodically.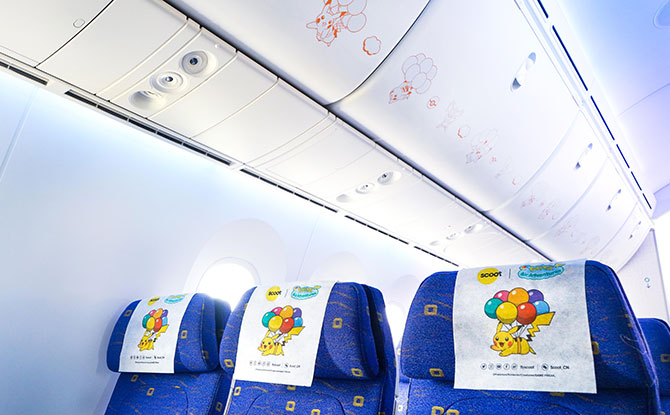 On the Pokémon flight, passengers will be able to look forward to amenities with Pokémon designs.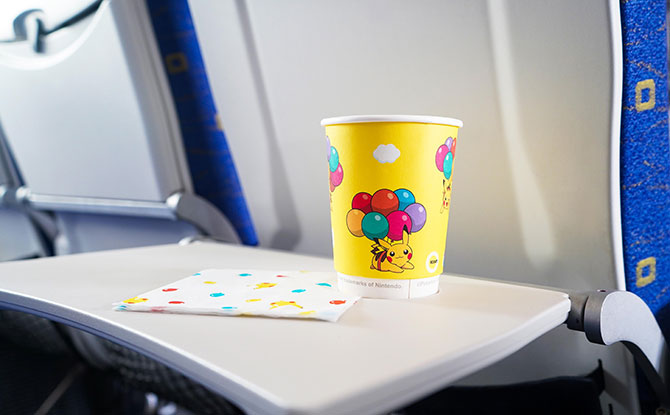 Special Japanese inflight meals have also been curated for the flights.
There will also be merchandise such as tote bags, lanyards, bucket hats and a model aircraft with the special livery on sale. These will be available for purchase during flight bookings through Scoot's website and mobile app from 9 September 2022.
---
Pikachu Weekend in Singapore from 18 to 20 November 2022
In addition, a special Pikachu weekend will be held in Singapore from 18 to 20 November 2022. This will feature a night show at Marina Bay and a special Pokémon GO Safari Zone: Singapore at Gardens by the Bay.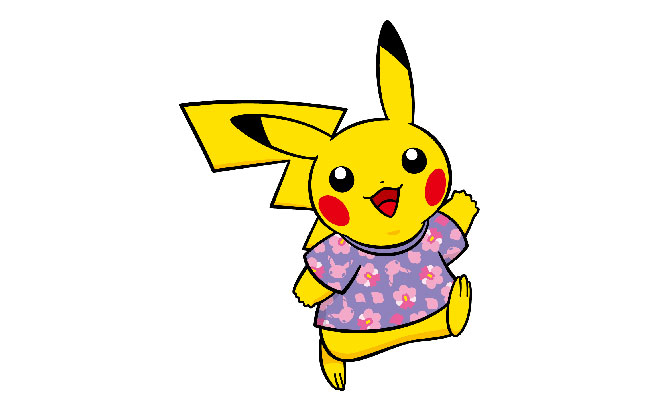 During this period of time, Maractus will appear in the wild, and for the first time in Pokémon GO, users will be able to encounter Shiny Purrloin—if they're lucky. Pikachu wearing a purple T-shirt (Flower), will be appearing in the wild from November 2022 for over one year to celebrate this event.
Susumu Fukunaga, Corporate Officer, The Pokémon Company shared, "The Pokémon Air Adventures Project was initiated with the intention of creating something special for our community during these uncertain times, providing excitement to everyone the Pokémon way, and to the industry that has been affected by the situation in more ways than one. Although the pandemic situation is still unpredictable, we hope this event will be a catalyst for people to kickstart their travels once again as borders reopen and life returns to normal. With this project, we hope to contribute to the tourism and transportation infrastructure industries in various regions and that the Pikachu Jet TR will be a symbol of this connectivity among communities and bring joy to everyone involved."