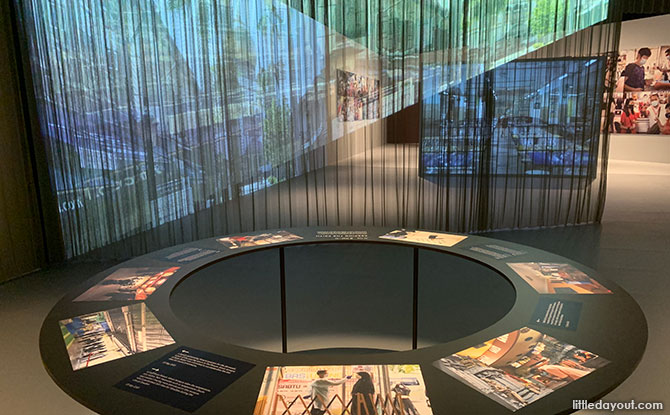 It has been about a year since the pandemic struck Singapore, triggering the Circuit Breaker period on 7 April 2020. Now, even though we are in Phase 3, the fear of COVID-19 flaring up again still lingers at the back of our collective consciousness.
With that in mind, Picturing the Pandemic: A Visual Record of COVID-19 in Singapore, an exhibition at National Museum of Singapore, seems like a timely opportunity to take stock take of the events of the past year and to contemplate the journey we have been through as a nation.
Picturing the Pandemic is National Museum of Singapore's first exhibition under its Collecting Contemporary Singapore initiative. The Museum commissioned five photographers and two filmmakers to document how people experienced the crisis in Singapore.
---
Stormy Days
The exhibition starts off in a darkened gallery where grim-looking, black-and-white photographs capture the initial weeks where the magnitude of the unfolding crisis started to become clear.
A set of photographs offers the perspective of two Senior Staff Nurses at Khoo Teck Puat Hospital. "No day is like any other," said Rawaida Binte Mohamed Aron, who had to treat suspected COVID-19 patients.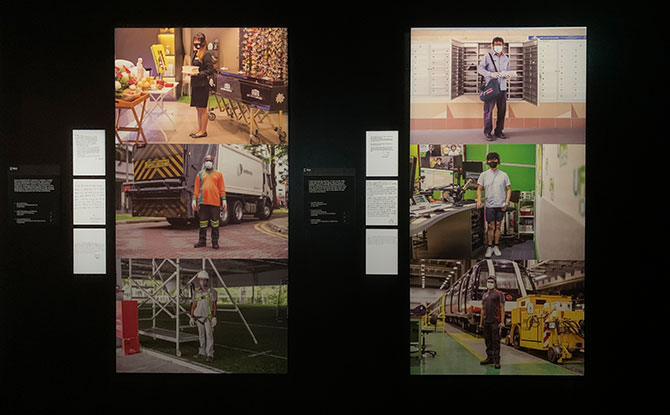 A term which emerged during the Circuit Breaker was "Essential Worker". A section of Picturing The Pandemic pays tribute to those who perform jobs which made life in Singapore function for others.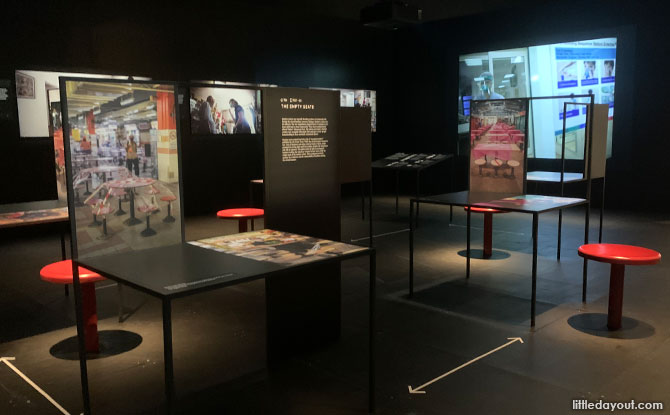 A set of socially distanced tables are a reminder of a time when seats in hawker centres were cordoned off and Singapore turned into a ghost town.
---
Life Carries On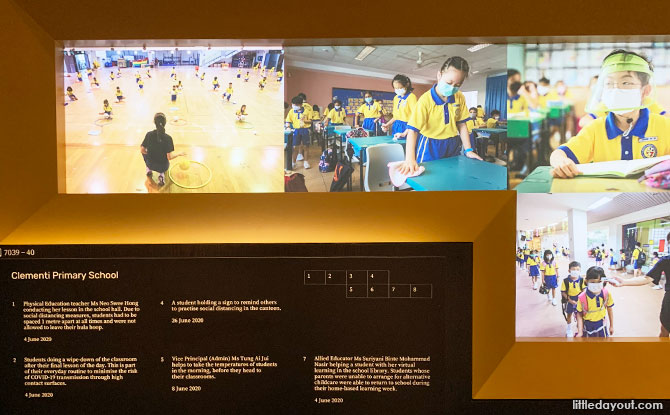 Capturing the country's emergence into a new normal are photographs which show how schools and businesses adapted as life carried on.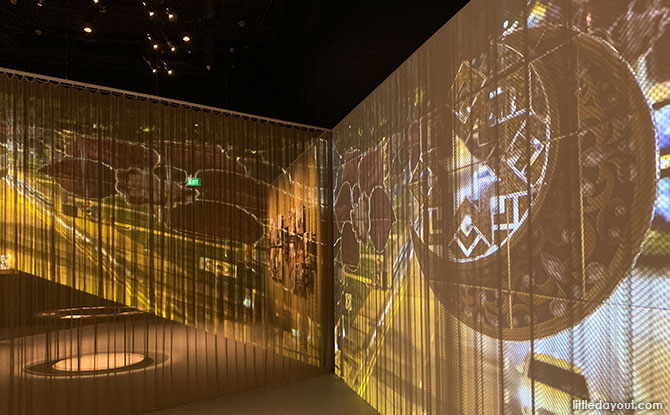 This included a more muted approach to celebrations and festivals.
The last section of the exhibition is a reminder that not everybody experienced the pandemic the same way. There are photographs which highlight how migrant workers and vulnerable communities were disproportionately affected by the crisis.
Ground-up initiatives, where selfless Singaporeans stepped forward to help others, are also remembered.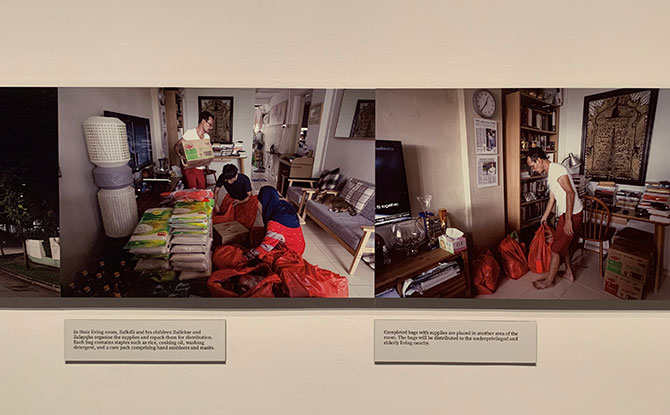 One photo series, Deliver by Zakaria Zainal, tells the story of Zulkifli Atnawi, a retiree, and his family who bought, packed and distributed food to those in need during the Circuit Breaker. Such stories remind us of what means to be SG United.
---
A Moment of Reflection at Picturing the Pandemic: A Visual Record of COVID-19 in Singapore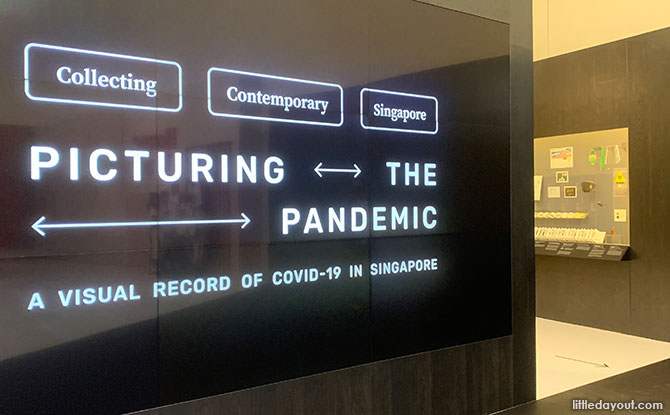 There is no doubt that the COVID-19 pandemic will be a defining moment for all of us who have lived through it. Picturing the Pandemic: A Visual Record of COVID-19 in Singapore is a chance to pause and reflect, even as there are still ways to go in the road ahead.