Looking for a fun activity to do over the weekend while supporting meaningful movement? As Singapore's largest Eco-Hub, Our Tampines Hub is going green with a line-up of 20 sustainability initiatives and features from now till 29 November 2020.
This November 2020, Our Tampines Hub invites visitors to explore two eco craft programmes that are taking place over the weekends.
---
Let's Make Art: Making Art with Recycled Materials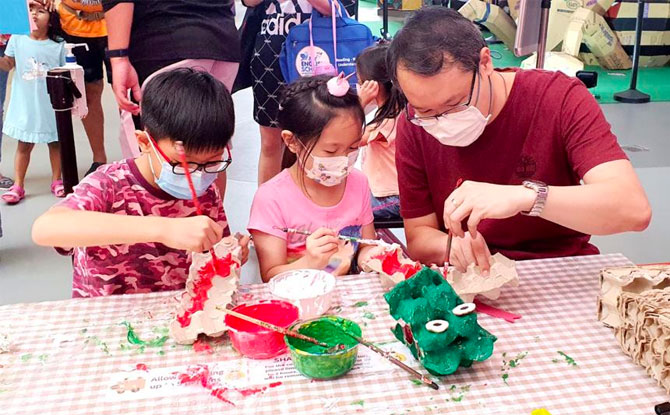 On the weekends, from 12.30 pm to 2.30 pm visitors are invited to head over to the Chill Zone at Festive Walk West and make art with recycled materials.
Activities for participants include making a variety of items such as magazine animals, a custom usable bag as well as a recycled gift bag.
---
-- Story continues below --
Check out the link here for the specific dates of the activities.
---
Our Makers' Cart: Let's Get Colourful with Patterns using Recycled Materials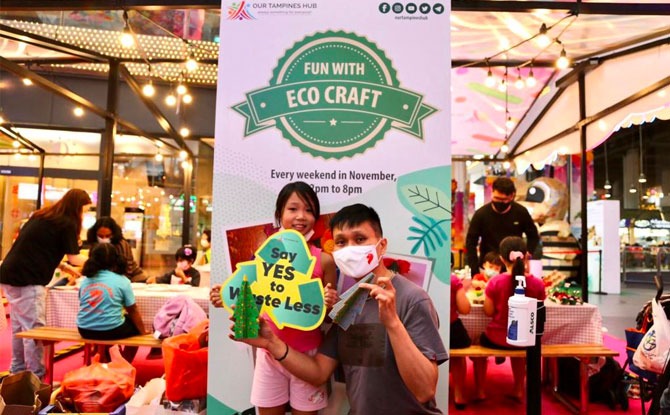 Conducted by the good folks at Playeum, visitors can also sign up to be a participant for the activities at Our Makers' Cart at Our Tampines Hub.
Get colourful with shapes and patterns at the chill zone along Festive Walk West.
Taking place from 3 pm to 6 pm, visitors will get a chance to use different materials to form colours and patterns. It's a great activity that is suitable for participants of all ages!
Admission is free for art activities at Our Tampines Hub. For more information on other Our Tampines Hub programmes and event highlights in November, check out the link here.