Night Safari has revamped its crowd favourite Creatures of the Night show and also unveiled a brand new amphitheatre where the presentation will be staged.
---
Revamped Night Safari Creatures of the Night Show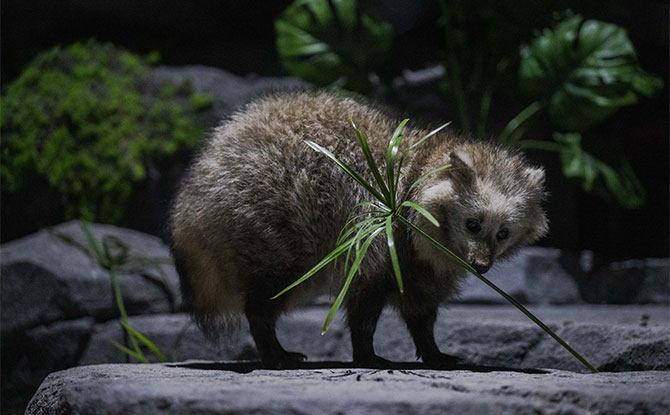 This is the first refresh to the Creatures of the Night show's format in almost two decades. The revamped show is based on a new storyline that highlights the threats that various animals face in the wild, and also includes the addition of new animal species.
Joining the Creatures of the Night show are animal species like the Indian Crested Porcupine, Raccoon Dog and Bearded Pigs. Visitors will be able to see them exhibiting their natural behaviours, for example, observing how the Indian Crested Porcupine collapse their quills to squeeze into tree hollows.
The new animals join existing animals that are already in the show such as the Asian small-clawed Otters, Malay Fish Owl and Fennec Fox.
---
-- Story continues below --
Chan Poh Shan, Assistant Vice President of Animal Behaviour and Programmes, Mandai Wildlife Group said, "Animal presentations like this are important ways for us to educate guests about wildlife, the crucial role they play in the ecosystem and learn how everyone can do their part to help protect them. With the refreshed presentation narrative, we have introduced more animals that guests may not otherwise have the chance to see and shine the spotlight on the enigmatic wildlife that come out under the cover of darkness and their astounding natural abilities."
---
New Amphitheatre at Night Safari
The renewed Creatures of the Night show takes place at a brand new, 1000-seat amphitheatre. The new space has a 30% larger capacity than the previous show location and is now fully sheltered, allowing Night Safari visitors to enjoy the show even in rainy weather.
The stage is inspired by natural landscapes and has water features and thematic trees. Elements such as an LED wall and the the latest surround sound and lighting have also been incorporated into the amphitheatre.
The new amphitheatre is located close to the park entrance. There are two exhibits along the walkway to the amphitheatre. These feature animals such as Fennec Foxes and Binturongs.
---
Show Times and Making a Bookings for the Creatures of the Night Show
The Creatures of the Night show at the Night Safari takes place daily at 7.30 pm and 9 pm. Visitors are advised to reserve their seats online here. Booking opens two hours prior to the show time.