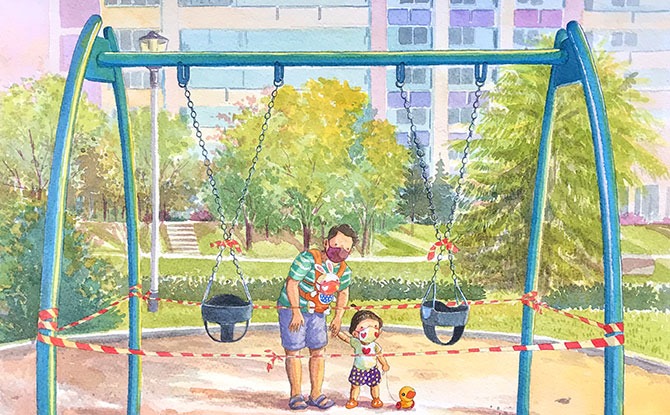 #NEVERBEFORESG, National Museum of Singapore's latest online exhibition, showcases newly commissioned works by Singapore-based artists in response to the ongoing COVID-19 pandemic.
---
#NEVERBEFORESG, National Museum of Singapore Online Exhibition
Featuring 140 works from 91 creatives, #NEVERBEFORESG is guest curated by fashion designer veteran and multidisciplinary artist Yang Derong.
The online presentation offers perspectives of life in Singapore during the circuit breaker period. These are told through variety of lenses, including photography, fashion, visual arts, lyrical verse and gaming.
---
Thought-provoking Reflections
Split into nine chapters, #NEVERBEFORESG capture thought-provoking reflections and the emotions felt by Singaporeans during the circuit breaker period.
Amongst the contributors to the online exhibition are architects like Loo Hui Jing, Lee Hui Lian and Kenneth Koh, and photographers like David Chan and Ryan Loh.
Singer-songwriter Dick Lee and children's book illustrator Lee Kow Fong (Ah Guo) also contributed drawings, such as one of the grasshopper playground being cordoned off, to #NEVERBEFORESG.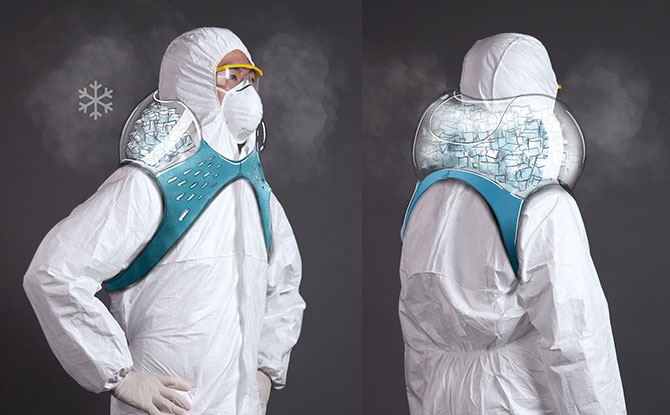 Fashion designers Sabrina Goh and Wykidd Song also offered their take on full-body PPEs used by healthcare workers.
There are digital games designed by Start Something Studios, CraveFX and Dude.Sg
---
A Visual Documentation
Yang Derong, Guest Curator of the showcase, said, "#NEVERBEFORESG addresses the impact of COVID-19 in Singapore and serves as a visual documentation seen through the eyes of 91 creatives. The series of artworks capture the state of mind of the nation and its people and is charted in the different phases since the announcement of the Circuit Breaker in Singapore."
Chung May Khuen, Director, National Museum of Singapore, said, "National Museum is proud to support the local arts community during this trying time. As a museum that seeks to tell stories of Singapore – not just of our past, but also contemporary events as they unfold – #NEVERBEFORESG provides a wonderful opportunity for us to showcase creative responses to changes in the everyday life since the pandemic. We hope that these fascinating works will encourage the public to reflect on their own experiences of the pandemic, and find inspiration to navigate life in the new normal."
Visit the exhibition here.