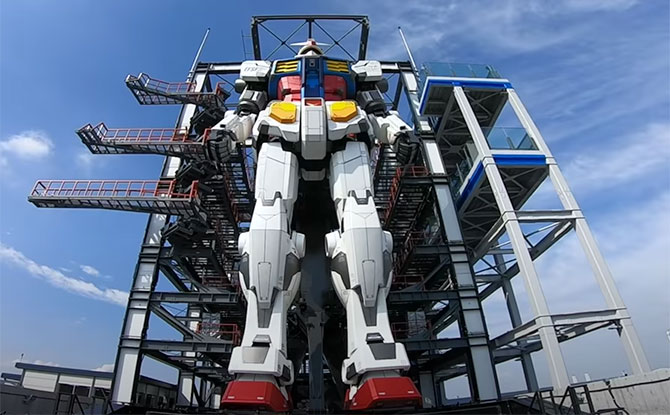 Yokohama, a city 30-minutes south of Tokyo is the second-largest city in Japan and is known for its uniquely shaped pier with spectacular views and Cup Noodles Museum. It is where you will find the Gundam Factory, and its life-sized moving Gundam, which will be opening 19 December 2020.
---
18-meter Moving Gundam at Yokohama Gundam Factory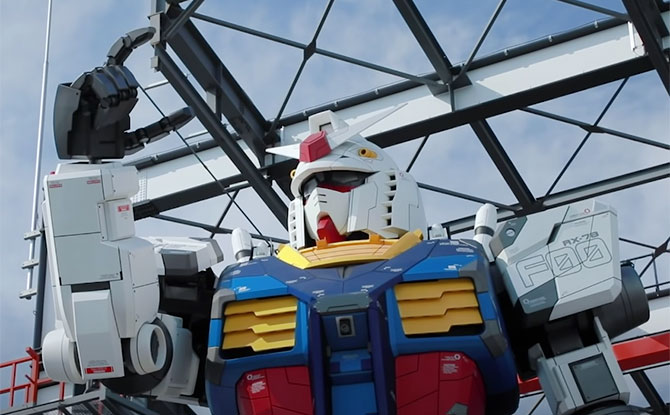 The highlight of the Gundam Factory is the 18-meter (59-foot) tall movable Gundam. Donned in a 25-metric ton (55,500-pound) mobile suit. Although there are other full-scale Gundam statues in Japan, Yokohama's is the first that articulates quite so much.
---
Video of 18-meter Gundam
A video released on the Gundam channel demonstrated the fluidity of the Gundam's movement, giving it the proper feel of a high-tech anime mech instead of a piece of factory equipment. Other cool things the mobile suit is capable of include moving its arms and fingers, turning its head and even taking steps.
---
-- Story continues below --
"Gundam-Dock" and "Gundam-Lab" at Gundam Factory Yokohama
The Gundam Factory Yokohama will have two areas, "Gundam-Dock" and "Gundam-Lab". Gundam Lab is a museum-style display of how the full-scale mobile suit was put together. Visitors can also participate in an AR experience that simulates what it would be like to sit in the cockpit of the 18-meter tall Gundam and survey the city in all its beauty.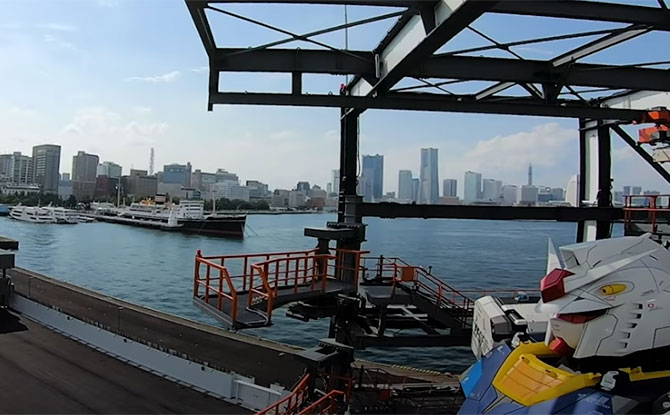 The other section is the Gundam Dock Tower, which allows you to get an up-close view of the 18-meter Gundam to see how it works.
While 18 metres up in the air, you can also appreciate the view of the Yokohama Harbour
---
Gundam Cafe, Gift Shop and free Gunpla plastic model
Other facilities in the Yokohama Gundam Factory include a cafe with a Gundam-related original menu, a gift shop selling exclusive merch and a free snap-together 1:200-scale Gunpla plastic model as part of the cost of their admission!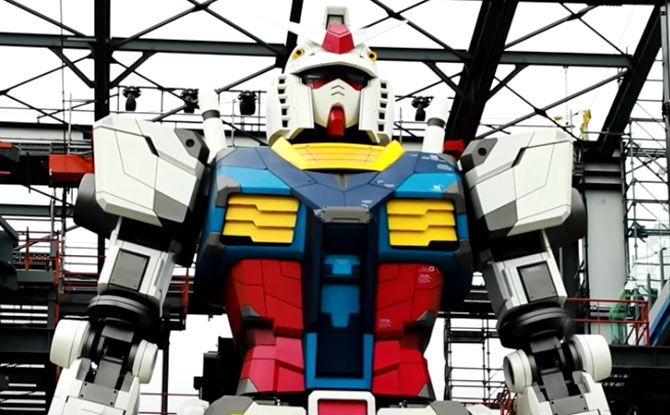 The Gundam Factory at Yokohama Yamashita Pier was initially set to open 1 October 2020 but had to be delayed due to the pandemic.
Thankfully, plans are back on track and visitors can now get tickets for this "limited-time opening," which will run from December 19 to March 31. Tickets go on sale October 2 at 10 am through the Gundam Factory Yokohama website.
Looks like there is another reason to visit Yokohama besides it other attractions like the Cup Noodle Museum.