Tokyo is the capital of Japan and one of the most populous cities in the world. The city is renowned for its modern architecture, food culture, and vibrant nightlife. Tokyo is also home to a number of historical sites and cultural attractions. Here are some of the things that make Tokyo unique and different from other cities.
---
Interesting Things to Know about Tokyo, Japan
1. Tokyo was first known as Edo, which means "estuary" in Japanese. The name was changed to Tokyo ("eastern capital") in 1868 when the emperor moved his residence there.
2. Tokyo is made up of 23 special wards, each of which has its own mayor and assembly. The wards are further divided into districts and neighbourhoods.
---
-- Story continues below --
3. Tokyo covers an area of 2,188 square kilometres (845 square miles), making it the world's most populous metropolitan area. The city is constantly buzzing with energy and there is always something to do. Greater Tokyo has a population of over 37 million people, making it the world's largest urban agglomeration.
4. Tokyo has an extensive public transportation system that includes subways, trains, buses, and taxis. The city is easy to navigate and getting around is relatively cheap and convenient.
5. Tokyo has been destroyed and rebuilt several times, most notably during the Great Fire of Meireki in 1657 and the Great Kanto Earthquake of 1923.
6. Since the end of World War II, Tokyo has undergone rapid economic growth, becoming one of the world's wealthiest cities.
7. The food culture in Tokyo is amazing. There are countless restaurants and cafes to choose from, serving both local and international cuisine. Tokyo is a shopper's paradise. There are many department stores, boutiques, and markets to explore.
8. Tokyo is a major global financial centre, home to the headquarters of many multinational corporations.
9. The Tokyo Stock Exchange is the largest stock exchange in Asia and the second largest in the world by market capitalisation.
10. Tokyo is home to over 80 museums, including the renowned Tokyo National Museum and the Edo-Tokyo Museum.
---
Interesting Facts about Tokyo, Japan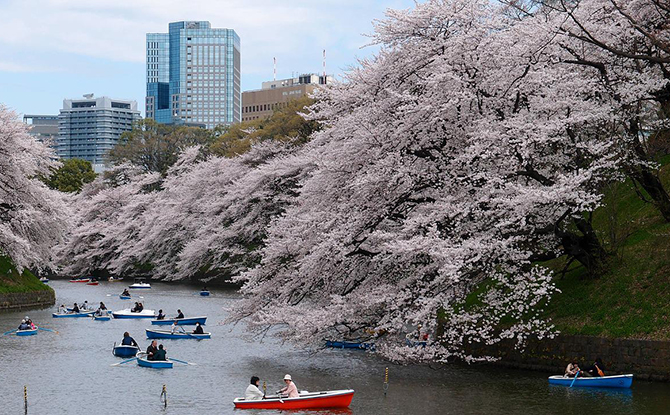 Tokyo is a truly unique and unforgettable city. There is nowhere quite like it in the world. Whether you're visiting for business or pleasure, you're sure to have an amazing time.
Tokyo has four distinct seasons – spring, summer, autumn, and winter. Each season brings its own unique beauty to the city. The people of Tokyo are friendly and welcoming. You will often find yourself chatting with strangers and making new friends.
11. Tokyo is also home to many theatres and performance venues, such as the Kabuki-za and the New National Theatre.
12. Tokyo has a large number of parks and green spaces, including the Imperial Palace East Gardens, Shinjuku Garden and the Meiji Shrine Forest.
13. Tokyo also has many temples and shrines, such as the Sensoji Temple and the Meiji Shrine.
14. Tokyo is a major shopping destination, with department stores, malls, and markets selling everything from clothes to electronics.
15. Tokyo is also known for its cuisine, which includes sushi, tempura, ramen, and soba noodles.
16. Tokyo has a lively nightlife, with many bars, clubs, and restaurants open late into the night.
17. Tokyo is also home to a number of amusement parks, such as Tokyo Disneyland and Tokyo DisneySea.
18. Tokyo has an efficient public transportation system that includes trains, buses, taxis, and bicycles.
19. Tokyo is served by two international airports, Narita International Airport and Haneda International Airport.
20. Tokyo was the host of the 2020 Summer Olympics, making it the first city in Asia to host the Olympic Games twice. Due to the COVID-19 pandemic, the Summer Olympics had to be postponed and was held in 2021.