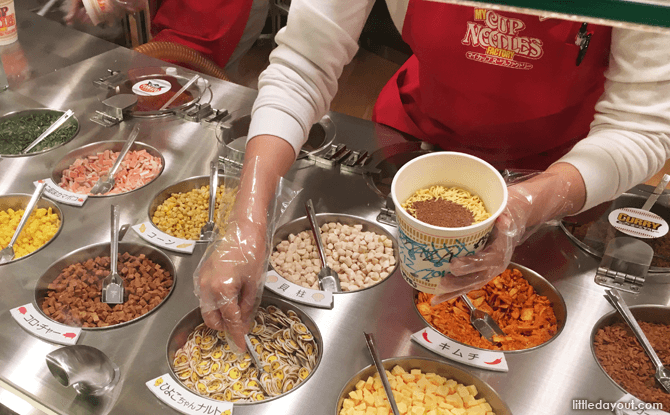 If you are in Yokohama, Japan, one of the must-visit attractions is the Cupnoodles Museum, Yokohama. While it may seem odd to devote time to learning about Cupnoodles, we promise that you will be surprised at how interesting and engaging a visit to Cupnoodles Museum can be.
More Than Instant Ramen
The Cupnoodles Museum Yokohama is more than a place where you can learn about instant noodles in a Styrofoam cup.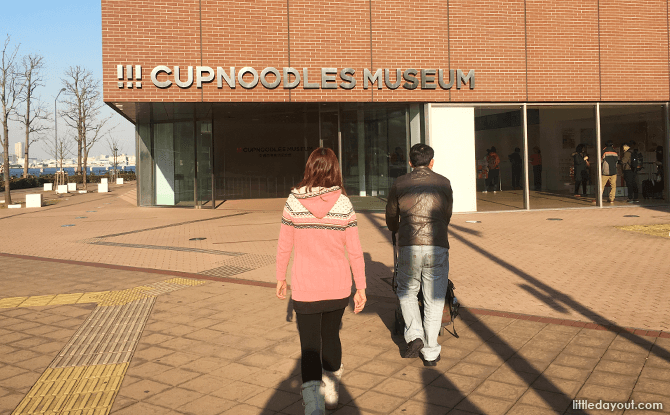 In fact, it works on many different layers.
It is a place for hands-on learning about how cup noodles are made.
It is a place that celebrates the spirit of Momofuku Ando, the inventor of cup noodles and founder of Nissin Food Products.
It is a museum that encourages inventiveness and creativity.
Here are six fun things that do at the Cupnoodles Museum in Yokohama.
---
1. Make Your Own Cup Noodles – MY CUPNOODLES Factory
Create your custom cup of instant ramen noodles to bring home at the My CUPNOODLES Factory on the third floor of the Cupnoodles Museum.
You will need to book a timeslot for this activity. You can do so at the Cupnoodle Museum's admission counter when you first enter.
At your designated time, head to level 3 to purchase an empty cup for 300 yen at a vending machine.
You can  get creative with some markers to decorate and personalise the cup.
Once done, head over to the counter where you can choose the ingredients for your custom cup noodles. You can choose from one of four types of broth that include the standard cup noodle broth, curry, seafood and chili tomato.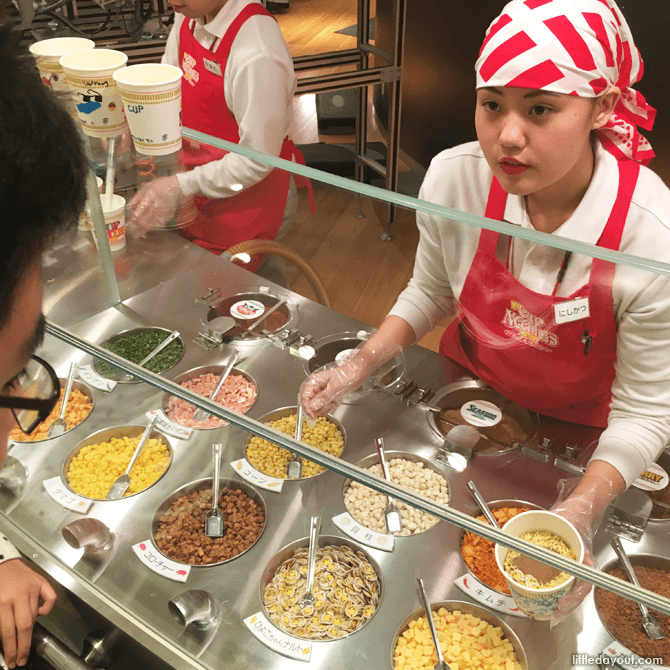 Next to go into the cup are four of 12 toppings. The choice of toppings include shrimp, eggs, Hiyoko-chan fish sausage, cheese and more.
Do the math and there are 5,460 possible flavour combinations.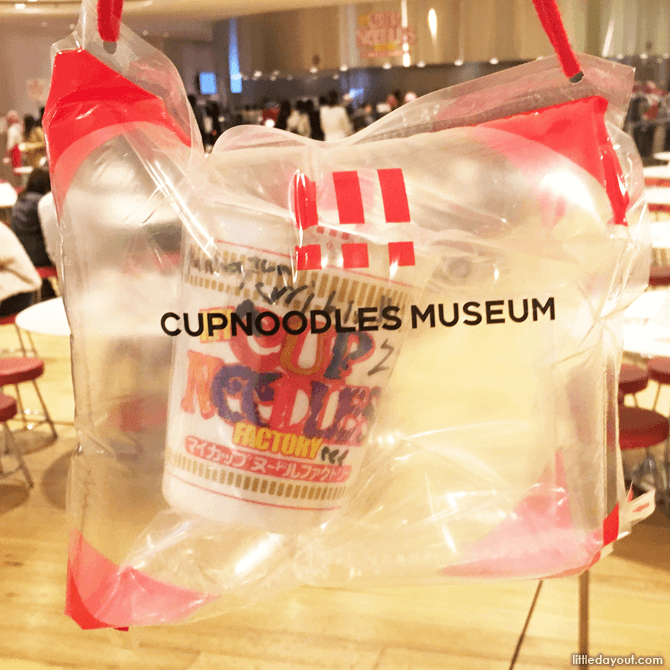 The final product gets sealed up and you can take it back in a cute bubble package. Instant fun!
---
2. CUPNOODLES Park
At CUPNOODLES Park, kids can experience the cup noodles manufacturing process first hand from the noodle's point of view. This takes them through the process of being fried just like noodles are, packaged and prepared to be sent out for shipping.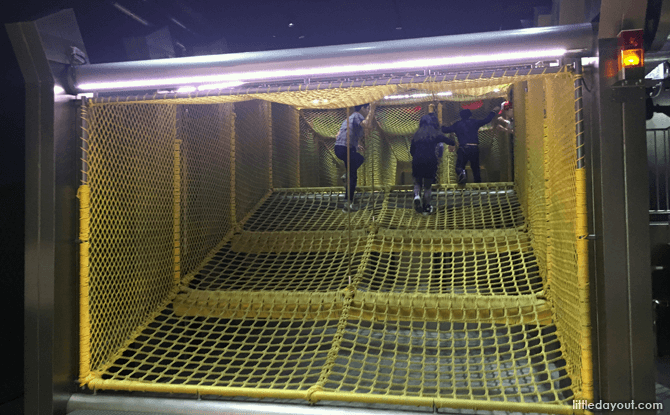 Kids will have to climb through a Noodle Net, jump into a Seasoning Pool and more.
The activity time at CUPNOODLES Park is 25 minutes and appropriate for children from three years old who are at least 90 cm tall. Admission is 300 yen per child.
---
3. Noodles Ice Cream at Noodles Bazaar
The Noodles Bazaar is a food court decorated like a night market where you can sample different types of noodles from around the world. Noodle dishes range from Italian pasta to Tom Yum noodles from Thailand. All noodles are served in half-portions so that you can sample different noodles.
An interesting food item to try at the Noodles Bazaar is the Cup Noodles Ice Cream.
Served in a Styrofoam cup, the Cup Noodles Ice Cream is vanilla topped off with savoury cup noodle toppings. Truly, a unique flavour combination that must be experienced.
---
4. Momofuku Theatre
This is a 14-minute animated presentation that tells the story of Momofuku Ando. It is a good way to appreciate the life of the man behind instant noodles, and his motivations for the creation.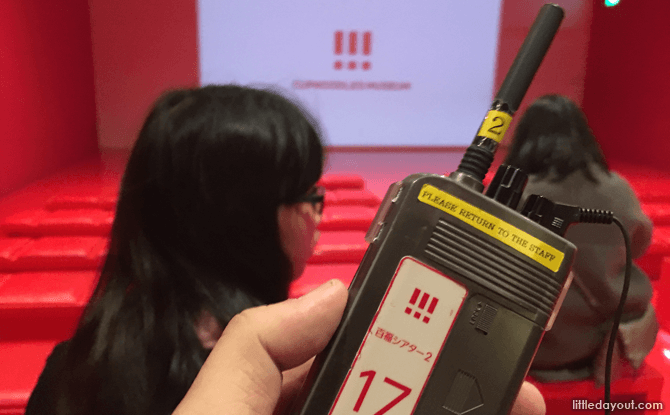 Don't worry about being able to understand the dialogue as there are audio guides available in different languages including English.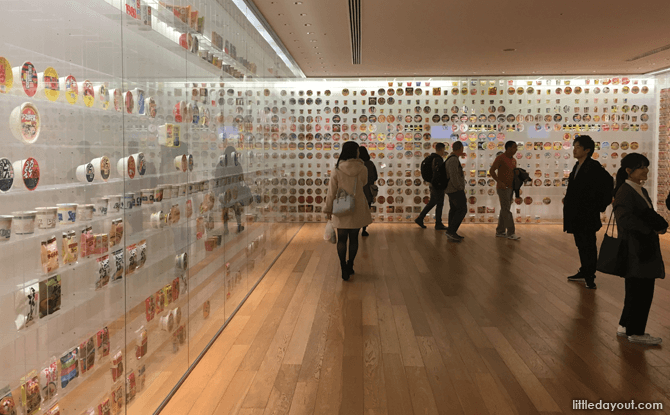 Enter the Momofuku Theatre through the Instant Noodles History Cube, an attraction at the Cupnoodles Museum in Yokohama that showcases the history and growth of cup noodles.
---
5. Gallery Dedicated to Momofuku Ando
We were very impressed by the Gallery on the second floor that is dedicated to Momofuku Ando.
If you watched Momofuku Theatre, you will exit into this Gallery.
You can see a faithful recreation of Momofuku's Work Shed where, in 1958, it dawned on him to create instant Chicken Ramen.
There is also an interactive area where visitors can learn more about Momofuku Ando's creative process and how he came up with new ideas that no one had ever thought of.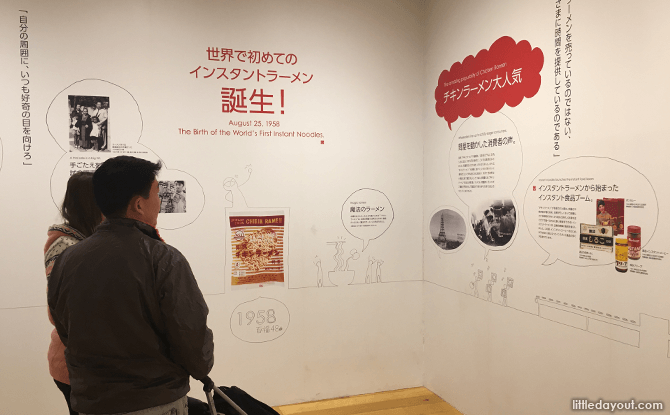 Visitors can also learn about his life and the achievements that he accomplished in his lifetime.
The Gallery on the second floor of the Cup Noodles Museum in Yokohama works very well as an extension to the storytelling from the Momofuku Theatre.
---
6. CUPNOODLES Museum Shop
Before leaving the Cup Noodles Museum, stop by the Museum Shop. This shop sells unique items that will tempt you to buy them. There are Chicken Ramen Biscuits (900 yen), Cupnoodles Buns filled with bean paste (1,500 yen) and cute cup noodle themed stationery.
Cupnoodles Museum, Yokohama
Address: 2-3-4 Shinko, Naka-ku, Yokohama 231-0001 Japan
Opening Hours: 10 am to 6 pm, Last admission at 5 pm, Closed on Tuesdays
Admission Fee: 500 yen for adults, 300 yen for children.