Ueno Zoo is the oldest zoo in Japan. Opened in 1882, the zoo continues to attract droves of visitors to this day. Located within Tokyo's Ueno Park and surrounded by skyscrappers, the urban zoo has a collection of around 400 species and over 3,000 individual animals, making it a very popular destination for families.
The large, sprawling grounds of Ueno Zoo are divided into two separate gardens, the East Gardens and the West Gardens.
East Garden: Bear Hill, Tiger Forest and Gorilla Woods
Past the main entrance of Ueno Zoo, you will find yourself at the East Garden. Here, you will find some of the zoo's star attractions such as the Giant Panda exhibit.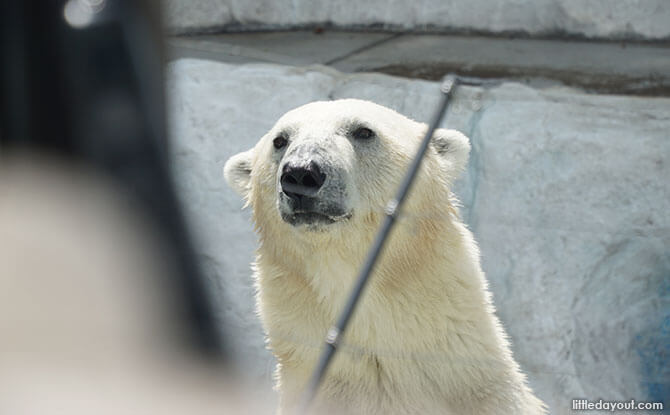 At Bear Hill, you can walk around various enclosures which have set into the hillside. As the name suggests, bears such as the Hokkaido Brown Bear and Polar Bear are kept at Bear Hill.
---
-- Story continues below --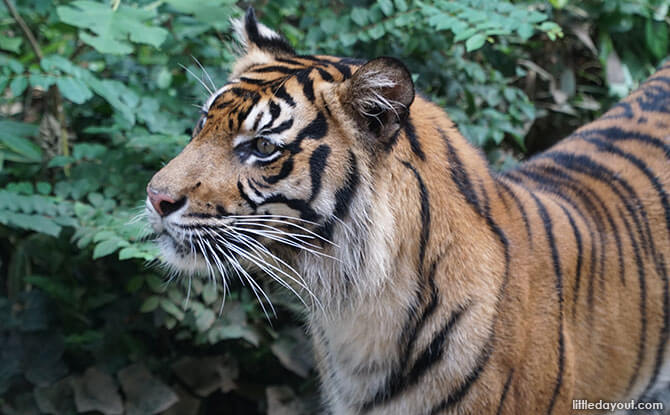 The Lion and Sumatran Tiger have their own separate enclosures. These provide close-up views of the majestic big cats.
Another impressive exhibit is Gorilla Woods. View a band of western lowland gorillas at home in a verdant, forest setting.
Other exhibits at Ueno Zoo's East Garden include Japanese birds, Japanese macaques, elephants and others.
Small Mammals, Zebras and a Vivarium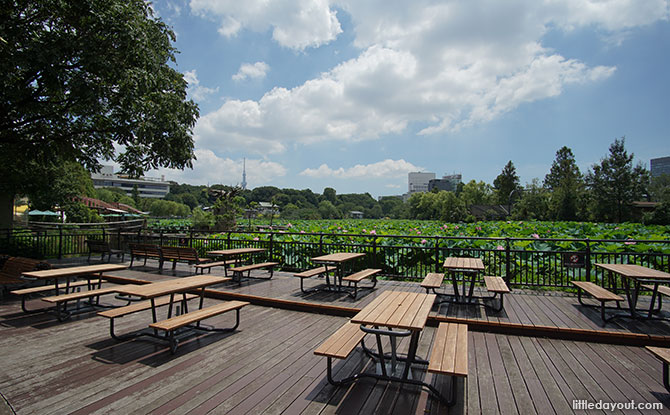 Ueno Zoo's West Garden is dominated by the Shinobazu Pond.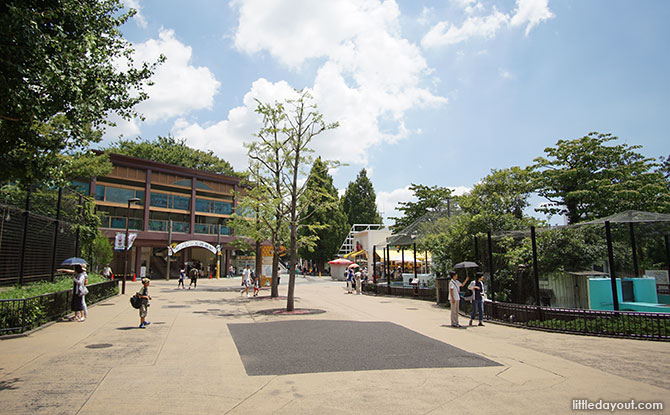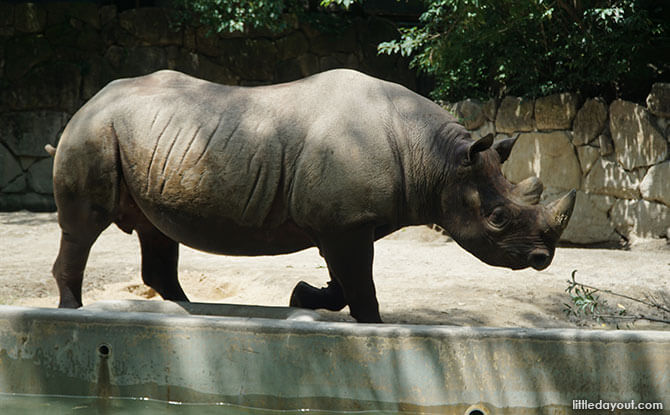 Most of the animals are found close to one another in a corner of the West Garden. Among the animal residents at this section of the zoo are African animals like the rhino, hippopotamus and giraffe.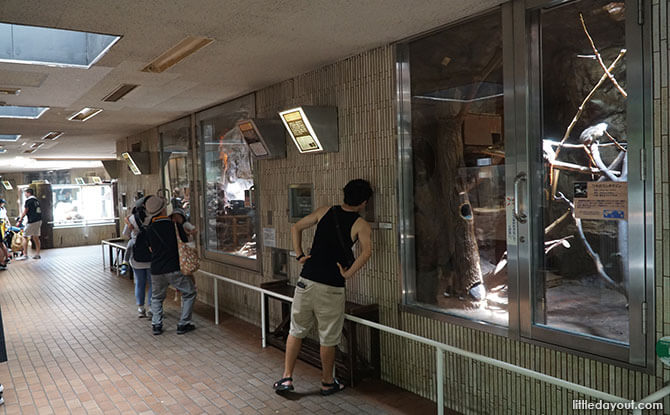 Young children will enjoy visiting the Small Mammals House. In this area of the zoo, you can get a look at animals such as tamarin monkeys, mongooses, naked mole rats and the armadillo.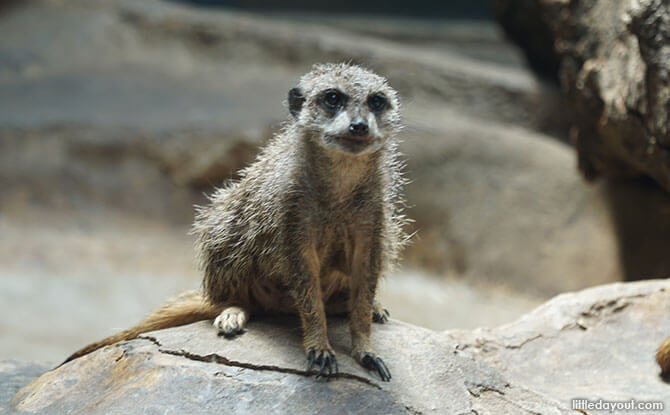 The animals here are well-presented in their exhibits and provide an excellent opportunity to view these cute critters up-close.
The Vivarium is a walk-in enclosure where you will be able to see animals such as frogs, reptilians and insects.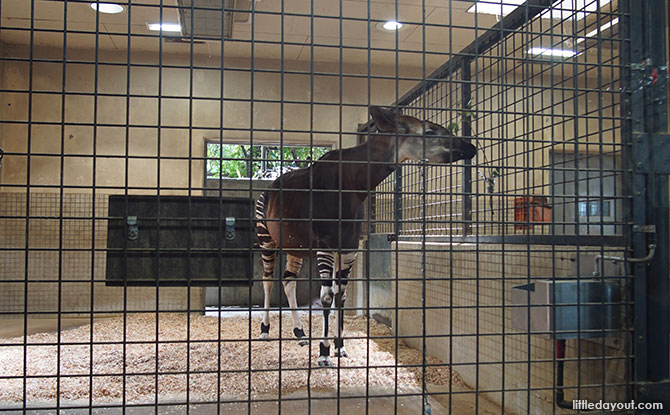 Among the interesting animals found at the West Garden, Ueno Zoo is the Okapi. Looking like a cross between a zebra and a horse, the Okapi is actually the only living relative to the giraffe. It can either be found at its paddock or at an indoor shelter.
Another elusive animal you can see at Ueno Zoo is the Aye-aye. This Madagascar native is a nocturnal creature and housed in its own darkened enclosure, the Aye-aye Forest. It is a lemur which uses its extra-long middle finger access its food source – grubs deep within trees.
After allowing your eyes to get used to the darkness at the Aye-aye Forest, try to spot the shadowy figure of the Aye-aye as it swiftly darts from branch to branch.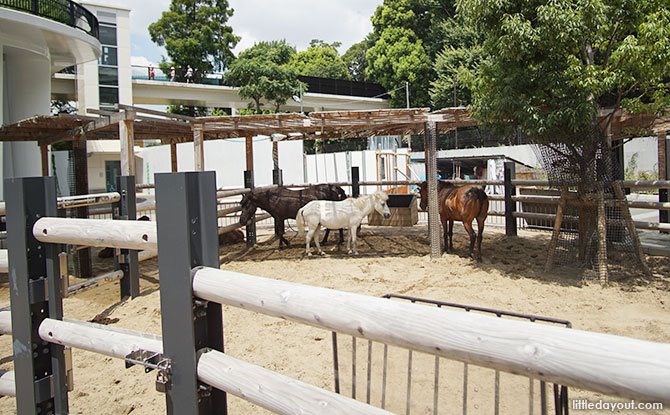 Families with young children may also wish to visit Ueno Zoo's children's zoo. This is a small petting zoo and which also has displays of domestic Japanese animals such as pigs.
Between the Two Gardens
The two Gardens of Ueno Zoo are connected by a footpath and bridge.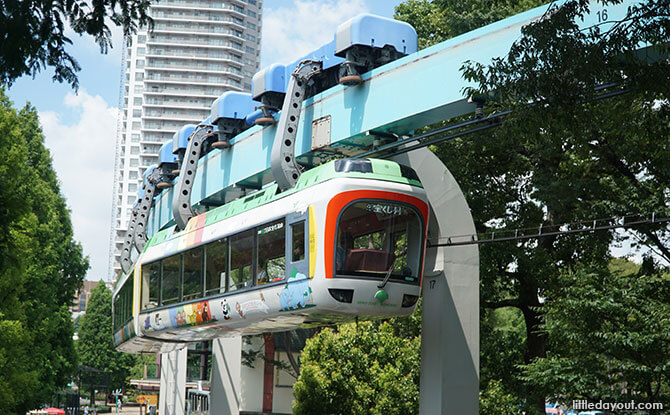 If you don't feel like walking, you can ride the monorail that connects the East and West Gardens. The monorail was the first of its kind in Japan. Additional charges apply for monorail rides.
As you walk around the zoo, you will also notice several historic buildings in the East Garden.
There is a tea ceremony house which was used to entertain shoguns and a five-storey pagoda, reflecting a time when the zoo's grounds were once part of a larger Kaneiji Temple grounds.
Seeing Animals in Tokyo
Ueno Zoo is a popular family attraction in Tokyo, for both Tokyoites and those visiting from overseas. Its location within Ueno Park makes it a convenient stop and complements the park's museums and galleries.
It is quite a wallet-friendly attraction too. Only adults need to pay for entry. Children enter Ueno Zoo for free.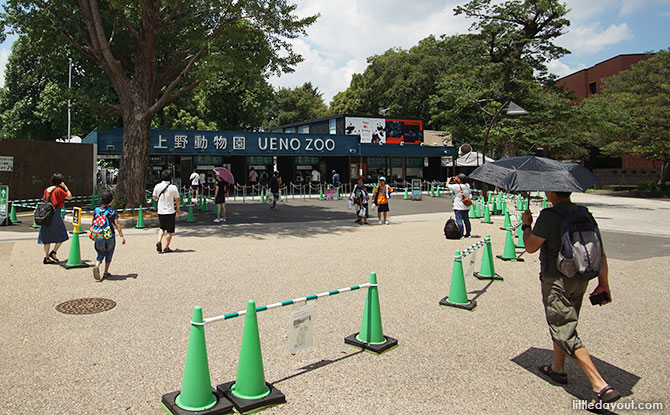 Ueno Zoo
Where: 9-83 Uenokoen, Taitō, Tokyo 110-0007, Japan
Website