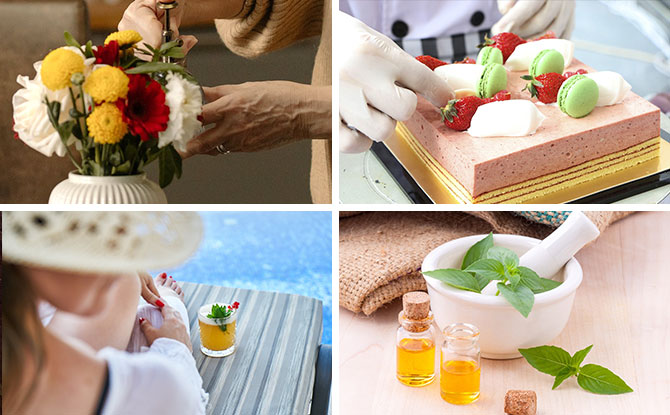 Mother's Day is a time when we honour and show appreciation to mums and all that they have done for the family. Gifts like flowers and jewellery are one way to show mothers appreciation but another is through precious Mother's Day experiences and taking the time to show them that we care.
Mother's Day experience gifts can be a thoughtful way to show mum appreciation and create lasting memories. It can be something that they get to enjoy with their children or for them to do on their own. These experiences can be something that mums can cherish for a lifetime.
Here are some thoughtful Mother's Day experience gifts that mothers can be gifted with and enjoy on her special day.
---
Mother's Day Experience Gifts that Mothers Will Cherish
Agora Colearning's Mother's Day Specials
Create something beautiful with your child this Mother's Day at Agora Colearning's arts and crafts parent-child workshops.
Transform a simple frame into a stunning floral arrangement filled with beautiful flowers, decorative moss and vibrant colours at a Wood-Frame Floral Arrangement workshop. Parent and child can also get creative at a Floral Lamp Embossing workshop where they'll emboss a lampshade with pretty Gingko biloba flowers and other natural specimens. At the Decoupage Handbag and Bag Tag Creation workshop, mum and child will learn the art of decoupage through decorating a handbag by gluing cut-out paper to it to create beautiful designs.
Don't miss a chance for mums and kids to spend precious time together, creating a personalised gift that is extra special because it was made together.
These Mother's Day Specials workshops at Agora Colearning are available from 13 May. Use code LDOMOM10 to enjoy 10% off.
Get more details about the Wood-Frame Floral Arrangement workshop, Floral Lamp Embossing workshop and Decoupage Handbag and Bag Tag Creation workshop.
---
Cooking & Baking Classes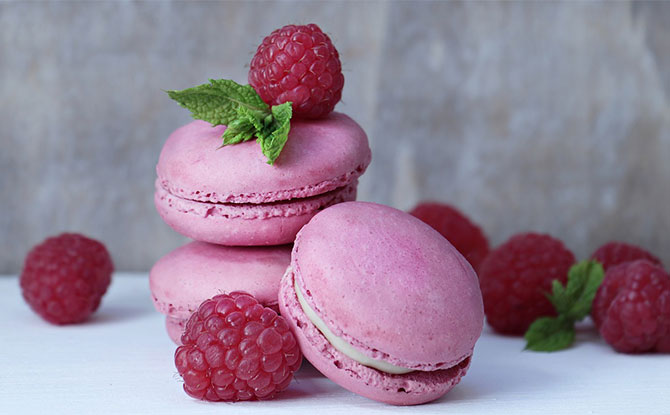 No, no, it's not meant to be a commentary on mum's cooking ability. Instead, sign her up for some cooking classes in cuisines that she has an interest in.
Maybe she has always wanted to learn how to make Korean food or her own kimchi, or how to whip up delicious French macarons, or to bake soft and fluffy bread . Make her wishes come true with a Mother's Day experience gift that she will appreciate and remember.
---
Treat Her to A Concert
Few things stir the soul quite like music. For Mother's Day, let mum be entertained by the stirring sounds of music that she loves. Book her a ticket at an upcoming concert, take her to her favourite music bar, or just find a free performance in a genre she likes.
The Singapore Chinese Orchestra is holding its annual Mother's Day Concert with Xinyao veteran artist Alex Su on 13 May. Or spend an evening outdoors at Singapore Botanic Gardens for the SSO Mother's Day Concert on 14 May.
---
Art Class Where She Can Paint & Sip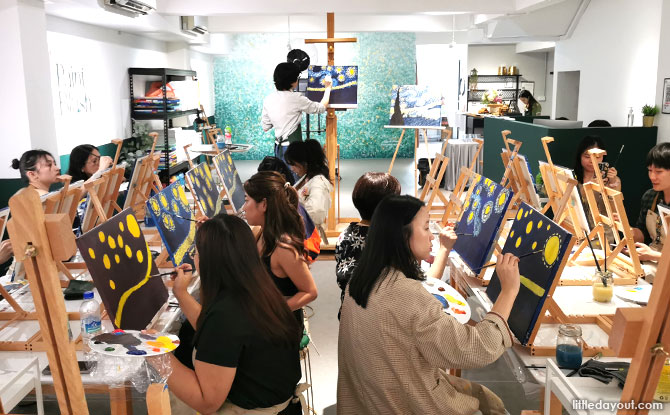 A paintbrush in one hand and a glass of wine in the other. This may be a fun Mother's Day experience for any mum harbouring ambitions to be an artist.
Instead of having to drive the kids to art classes, why not send mum for one of her own at Paintblush art studio. Or organise an art jamming session for her and her friends for a fun day out and a memorable Mother's Day experience. All she needs is a canvas, some paint and paintbrush, and a little bit of imagination to get her artistic side out.
Get even more ideas for art jamming experiences.
---
Cultivate Her Green Fingers at a Gardening Workshop
Urban farming is a popular activity nowadays. With community gardens everywhere and the proliferation of hydroponics and vertical gardens, it is easier than ever to get into gardening and plants.
Gift mum with a course to get her started with urban farming (there're even online courses available). You to inspire by booking for her an organic gardening masterclass set on a secret shophouse rooftop.
Before you know it, she could soon be harvesting fresh greens from her very own edible garden.
---
Spa Day
Pamper mum with a spa day and allow her to unwind and relax. Book her a luxurious massage and spa treatment, or choose something more unusual and out-of-the-ordinary for her.
Arrange for her to soak in a relaxing traditional Japanese onsen, wear a yukata or have a private onsen room experience. Or try a body or facial treatment in safari-themed surroundings.
---
Photo Shoot
When was the last time you had a photo shoot as a family? While it is so common to take pictures with our phones nowadays, a professional photoshoot can help capture memories with a different flair. Go into a photography studio and have some fun hamming it up for the lens. Or head out to locations around Singapore that have a special meaning to mum to capture some special photos.
Ready to update the family photo on the coffee table? As a Mother's Day experience that the whole family can get involved in, book a professional photographer for a day and have him or her help to capture some beautiful memories that you can frame up and look back on with fondness.
---
Staycation
Treat mum to a luxurious stay for Mother's Day. It is a chance for her to get away from the usual routine for a while. Whether mum prefers somewhere in the city where shopping and dining is just a skip away, or a getaway surrounded by nature, a hotel stay for Mother's Day could be just the experience that she needs to have a break.
One such staycation package available is at Oasia Resort Sentosa and even comes with the option for a professional photo shoot to capture some beautiful memories.
We hope that this story gave you great ideas of wonderful Mother's Day experiences that you can gift to mum. You may also enjoy reading about more Mother's Day gift ideas.
This story contains affiliate links. This means we earn a small fee if you purchase something through a link from our website. There is no additional cost to you and goes towards supporting Little Day Out's efforts to deliver the best news and reporting for families.