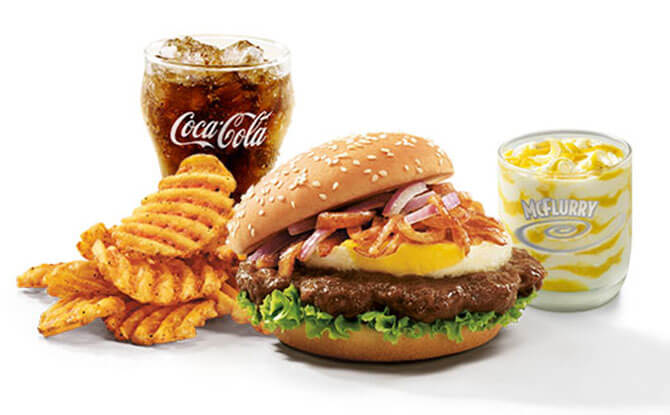 McDonald's Rendang Sedap Angus Beef Burger has arrived just in time for Singapore's National Day 2018. Following the Ha Ha Cheong Gai Chicken Burger and the Durian McFlurry, this new, limited-time menu item is McDonald's Singapore's tip of the hat to yet another local flavour.
The new McDonald's Rendang Sedap Angus Beef Burger is made with a 100% Angus beef patty that has been dipped in a rendang sauce. The rich sauce is made from a blend of coconut milk, ginger, kaffir lime, lemongrass, onion, garlic and spices. Sandwiched between two sesame seed buns, the patty is dressed with a fried egg along with freshly sliced onions and grilled caramelised onions.
The Rendang Sedap Angus Beef Burger is available after breakfast hours for a limited time only, while stocks last.
McDonald's Rendang Sedap Angus Beef Burger Taste Test
We gave the new Rendang Sedap Angus Beef Burger a try to see how it tasted.
---
-- Story continues below --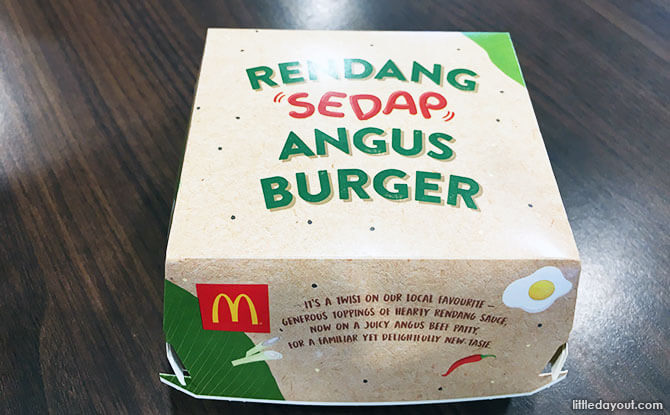 The burger arrived packaged in a box. On the outside, the packaging states that "It's a twist on our local favourite – generous toppings of hearty rendang sauce, now on a juicy Angus beef patty for a familiar yet delightfully new taste."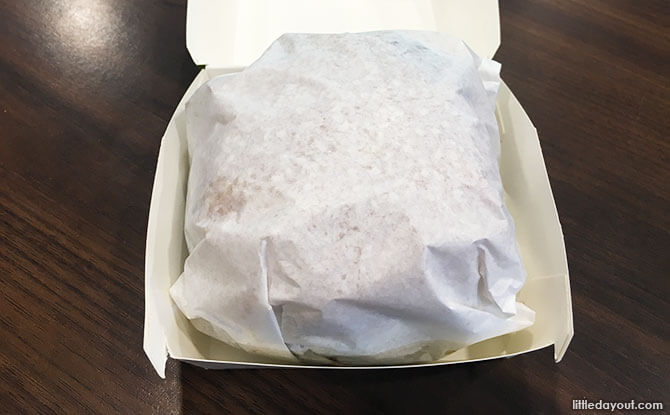 Opening the box, we found the burger wrapped in paper.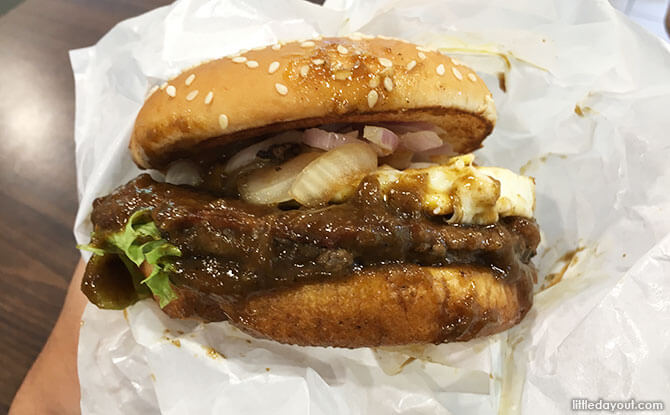 The reason why it was wrapped in paper became apparent as we unwrapped the burger – patty was generously coated in rendang sauce. Without the paper wrapper, eating the burger would have been a messy affair!
The aroma of the Rendang Sedap Angus Beef Burger was what first hit us. We could smell the spices from the sauce.
As we bit in, we found the rendang sauce was more spicy than sweet. The blend of lemongrass, kaffir lime and ginger gave the sauce a rich and complex flavour. The two types of onions added to the taste. The fried egg paired well with the rest of the burger too.
Overall, we enjoyed the Rendang Sedap Angus Beef Burger and would order it again.
Feast Away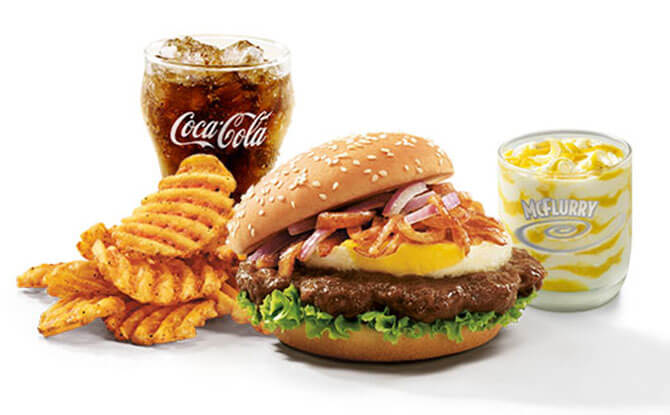 McDonald's Rendang Sedap Angus Beef Burger is also available as part of the Rendang Sedap Feast. This meal comes with a medium-sized pack of Criss Cut Fried, small Coke and a D24 Durian McFlurry for $10.90.
In celebration of National Day 2018, McDonald's Singapore is also offering the D24 Durian McFlurry at $3 each islandwide (usual price $4).
READ: Burger King's Hainanese Tendergrill Chicken Burger and Rendang Burger