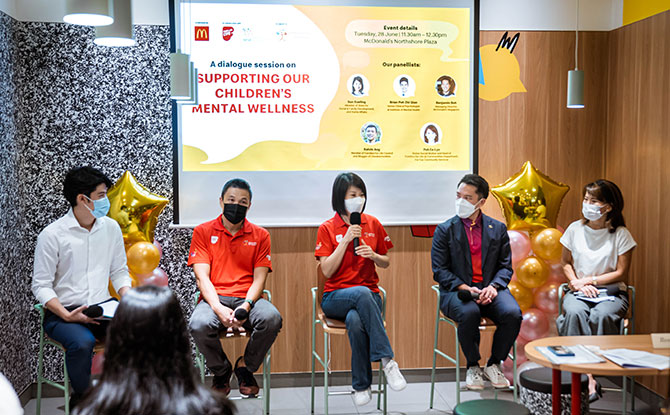 McDonald's Singapore has launched a Family Mental Wellness campaign, partnering with the Ministry of Social and Family Development (MSF) and Families for Life (FFL) to promote greater awareness amongst parents on supporting their children's mental wellness.
According to a recent study by National University of Singapore (NUS), in collaboration with the Ministry of Education (MOE) and the Institute of Mental Health (IMH), one in three youth in Singapore was found to have internalised mental health symptoms including sadness, anxiety and loneliness.
---
McDonald's Family Mental Wellness Campaign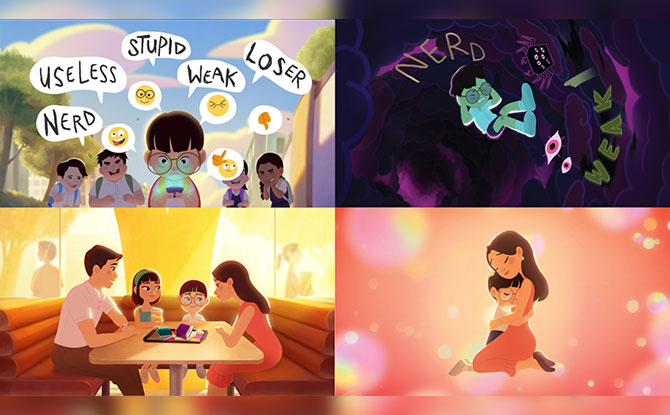 To launch the campaign, McDonald's Singapore has unveiled Always Being There, an animated film on family mental wellness that casts the spotlight on the crucial role parents play as an 'anchor' in their children's lives.
---
-- Story continues below --
The film highlights how a young child may feel emotionally anguished by pressures in school or unfamiliar environments, and face challenges in managing them. Watch the film here.
In addition, a dialogue session with Ms Sun Xueling, Minister of State for Social and Family Development, and Home Affairs, and other panelists like subject matter experts Mr Brian Poh Shi Qian, Senior Clinical Psychologist at IMH and Ms Poh Ee-Lyn, Senior Social Worker and Head of Families for Life @ Communities Department, was held at the Northshore Plaza McDonald's outlet.
---
Positive Parenting Programme at McDonald's
McDonald's will be hosting a series of Positive Parenting Programme (Triple P) seminars at selected McDonald's restaurants for parents. Triple P is an evidence-based programme that aims to equip parents with the knowledge and techniques to promote their children's (aged up to 16 years old) psychological, social and emotional competence.
These seminar will be held at the McDonald's Lot One Shoppers' Mall (20, 27 July and 10 August) and McDonald's SAFRA Yishun (20, 27 September and 4 October). There are plans for additional locations in October and November.
Parents can register their interest for the three-session workshops here.