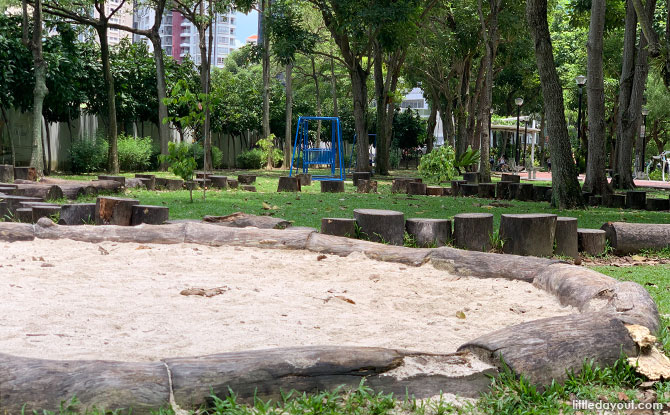 Occupying a small stretch of greenery beside the Singapore River is Kim Seng Park, and besides its scenic location, its other most prominent feature is the Kim Seng Park Nature Playgarden.
---
Kim Seng Park: Greenery by the River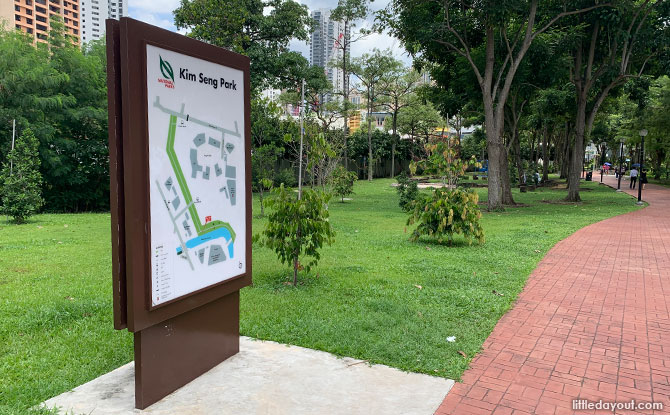 Kim Seng Park can be found across Kim Seng Road from Great World City. The neighbourhood park is mainly for those who are strolling along the river and provides a small green space for those living in the residential areas along Kim Seng Road, River Valley Green and the Martin Road area.
---
-- Story continues below --
In fact, a section of the park that runs parallel to Kim Seng Road is more pavement than parkland.
---
Kim Seng Park Nature Playgarden
What is most notable amongst the greenery is the small Kim Seng Park Nature Playgarden.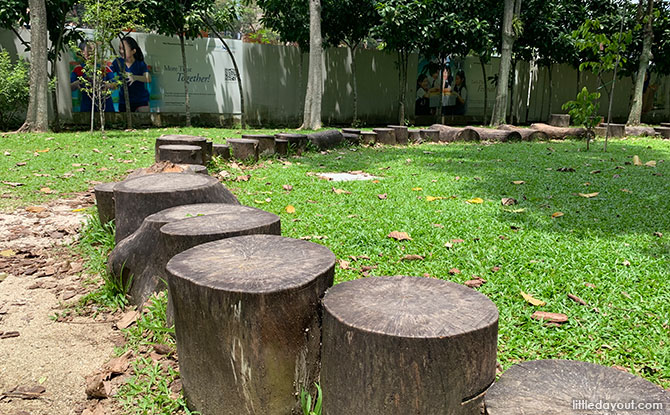 Like other nature playgardens in. Singapore, the Kim Seng Park Nature Playgarden makes use of natural materials to create a little play space for young children to have fun in nature.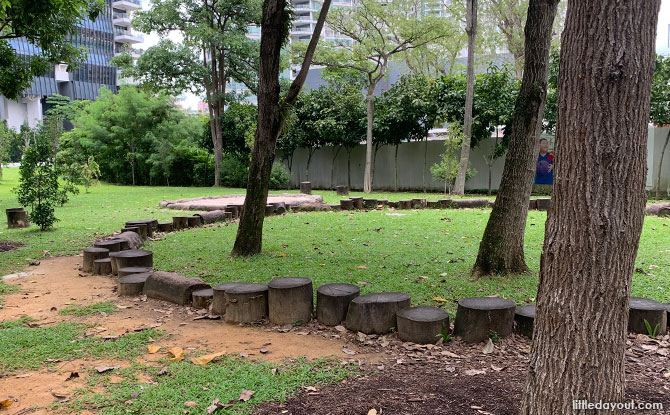 A ring of tree stumps, some placed upright and others placed on its side, encircle a couple of trees. This creates a place where kids can hop about practising their balancing skills from tree stump to tree stump.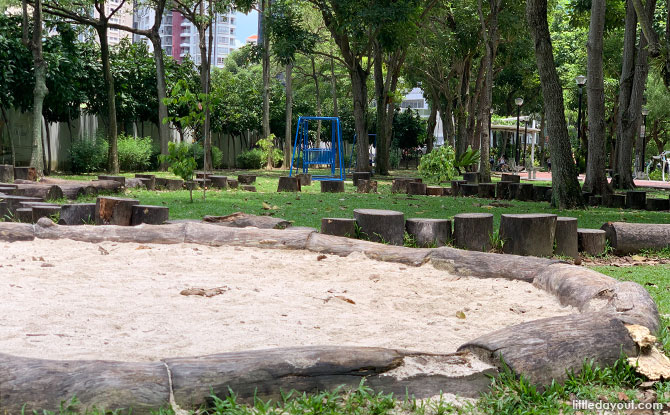 Beside the tree stump circle, there is also a sand pit.
A pair of blue garden swings completes the complement of play equipment at the Kim Seng Park Nature Playgarden.
While there isn't much at the park, families can also enjoy a stroll along the banks of Singapore River as it flows downstream.
The nearby Kim Seng Bridge makes it easy to cross over from one bank to another while enjoying the tranquil spot.