Over 100 chicks have hatched at Jurong Bird Park since the start of 2020 with a fifth of them from threatened species.
---
Hatchlings Give Jurong Bird Park's Conservation Efforts A Boost
Among the new chicks at Jurong Bird Park are a pair of critically endangered red-fronted macaws, three endangered white cockatoos and three blue-eyed cockatoos.
The white cockatoo species is listed as endangered in the International Union for Conservation of Nature (IUCN)'s Red List of Endangered Species and faces threats in the wild from poachers.
The blue-eyed cockatoo is a vulnerable species listed in IUCN's Red List. Jurong Bird Park is only one of two zoological institutions that breeding this species which is native to Papua New Guinea.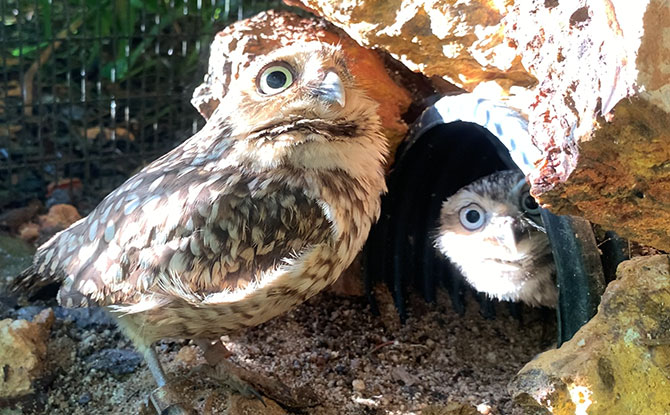 A burrowing owl and Western long-tailed hornbill also went on record as the first in-park hatchlings for their species at the Singapore wildlife park.
---
Raising the New Chicks
Some of these chicks are being hand-raised at the park's Breeding and Research Centre. The chicks are either species of conservation value or have with inexperienced parents. The move to hand raise them is to maximise their chances of survival.
Eventually, they will be transferred to their respective aviaries when they are old enough.
"Hand-raising chicks can be challenging. They are delicate when young and have a demanding feeding schedule where they have to be fed up to seven times a day. But it is very rewarding to see the chicks grow and eventually fledge. It gives us even more fulfilment knowing that we have directly contributed to the continued survival of these threatened species", said Mark Rusli, Junior Animal Care Officer, and hand rearer at JBP's Breeding and Research Centre.
Jurong Bird Park recently reopened its gates to visitors on 6 July 2020 after a three-month closure during Singapore's circuit breaker period.