Heading out with your kids does not have to be a complex nor stressful affair. A simple outing to nearby spots can be enriching and great for familial bonds as well. We have nine ideas for you on easy, fuss-free outings! Whether it's the school holidays or the weekend, we are sure that these eight ideas are accessible, inexpensive and can be done rain or shine!
---
9 Ideas for Easy, Fuss-Free Outings for Kids, No Entry Fees Required
1. Supermarket Shopping
An outing to the supermarket can be a fun adventure! Depending on your child's age, you can give them a grocery list and get them to go on a grocery hunt! Little ones can be involved in choosing fruits, searching for vegetables, checking out prices and even helping to load items onto the conveyor belt.
Kill two birds with one stone by completing a grocery run and teach essential skills like numeracy, language and literacy skills and hone cognitive abilities by searching and locating items.
View this post on Instagram
---
-- Story continues below --
See how @mystorytreasury incorporates language learning in a supermarket adventure.
---
2. Walk around Neighbourhood Shops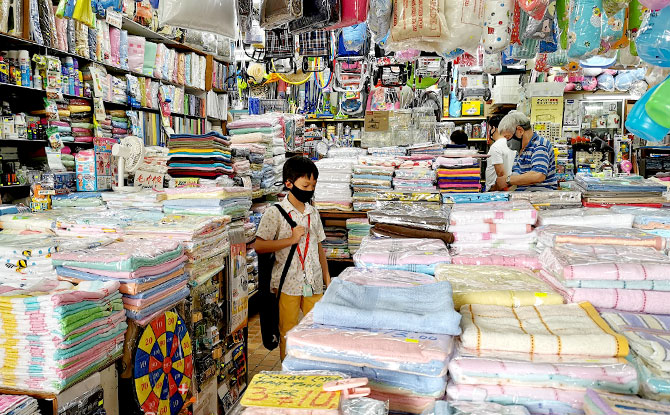 More neighbourhoods would have some shops just for the community. Head to the shops in your neighbourhood, check out the kinds of services – hairdressing or barber shops, minimarts, stationery shops, ice-cream parlours, medicinal shops, coffee shops. See what you can find and strike up a conversation with one of the business owners. There is much see and learn, just sit on a bench and observe the kinds of customers heading into the shops. Check out what they bought, or better yet see what you can purchase to support small business owners.
---
3. Visit a Wet Market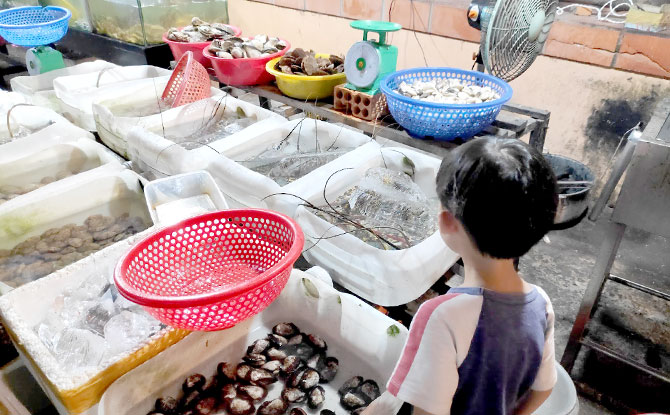 The wet market is a treat for the senses! From spices, dried goods, cooked food, seafood, different textures of produce and a cacophony of languages spoken, the markets are the soul of the community! Arm your child with a list of things to look out for and play a game of "eye spy". Or up the challenge by asking your child to purchase an item using his or her Mother Tongue. This is a great opportunity to practise speaking in another language, one that is commonly heard in the wet market.
---
4. Have a Meal at the Hawker Centre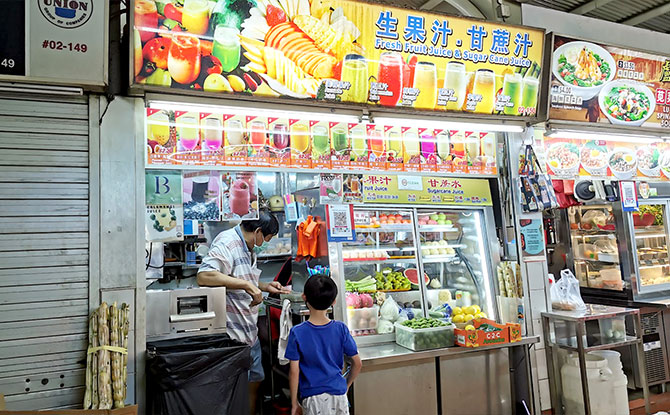 After the wet market visit, continue the adventure at the Hawker Centre where delectable treats await. See the prata uncle toss his prata, watch the noodle aunty scoop out the steaming hot noodles and join one of the snaking queues of the most popular delicacies. The Hawker Centre is a good place to learn about dollars and cents, since food is accessibly priced and cash is still used at all stalls.
---
5. Get Fresh Air at a Neighbourhood Park
Need to expend some energy? Visit the neighbourhood park! Scoot or cycle around to find some hidden spots, and search for animals that frequent the park. Singapore has plenty of parks you can check out where the nearest is here. Or venture to one that you have not visited in the vicinity! Park connectors are a great way to commute as well, especially when on wheels!
---
6. Take a Bus
Singapore's public transport is quite an efficient system. Take advantage of the efficiency and take a ride on a bus to another part of the island. Besides familiarising your child to the bus route, it gives you a glimpse into the neighbourhood, the surrounding areas and gain better spatial awareness.
---
7. Go on a Journey on the MRT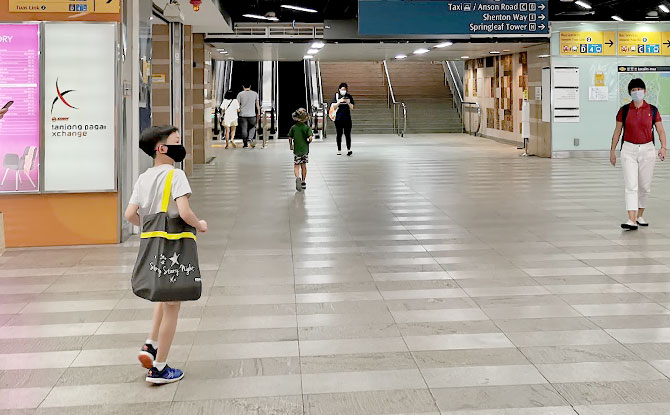 Get to know the MRT network by taking the MRT all around the island. There are many lines to check out – Circle, Downtown, East-West, North-South, North-East, Thomson-East Coast. Include challenges such as – find the MRT stop, how many stops to a specific location, determining the number of passengers getting on and off each stop or just enjoy the ride zipping through the tunnels.
---
8. Explore a New Playground
Playgrounds are always a fun destination. How about exploring an unexplored playground in the vicinity? We are touted to have the most playgrounds as a small nation so why not find where all of them are? Check out the list here. Make friends at the playground, get some Vitamin D and just get moving!
---
9. Visit the Library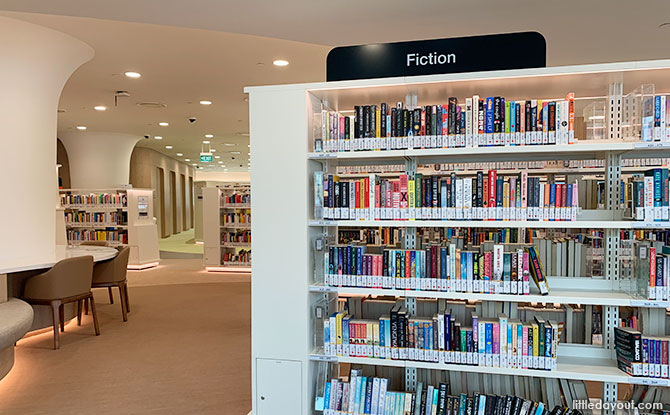 What's indoors, air-conditioned, non-ticketed with plenty of learning resources? The library! We love our libraries with its great selection of books, audiovisual materials and seats to just get lost in a book in. Head to your nearest library, read stories together, check out the latest reads or participate in other activities such as Book Bug card collection!
---
Low-cost Ideas for Outings that are Accessible & Non-Ticketed with Little Planning
Excursions do not have to cost a lot. Children often find joy in the simplest of things. Head out and engage all the senses in any chosen destination. You might be surprised at things you might learn about your neighbourhood and the country we live in.