If your children love fairy tales, be sure to take them to Pocheon Herb Island when you visit South Korea. They can dress up and take pictures as their favourite characters in colourful themed areas that have jumped out from the storybooks. My family and I had the opportunity to visit Herb Island on the third day of our Korea family tour.
Herb Island, South Korea (Not an Island)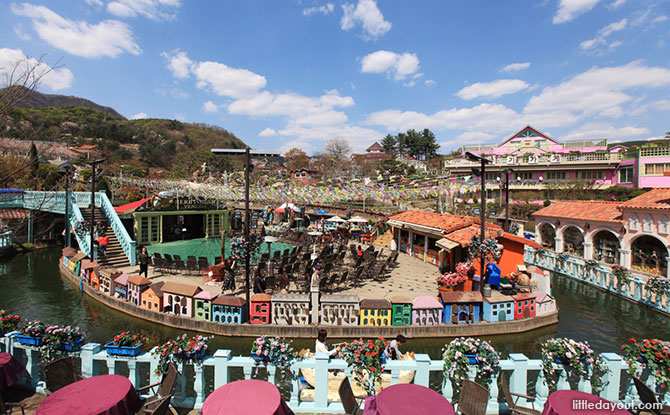 Located in the scenic mountains of Gyeonggi-do province, Herb Island (not actually an island) is Korea's only Mediterranean herb museum and botanical gardens. It is dedicated to enlightening visitors about the history and properties of its hundreds of herbs and plants, offers healing and relaxing treatments, and delivers a magical experience inspired by European themes such as Santa's Village, Venice Village, Waterfall Garden and Secret France.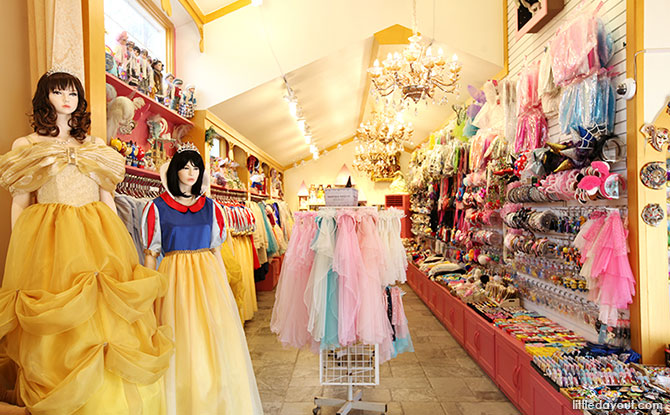 Costumes and accessories can be rented or purchased from the Venice Shop. If the mums and dads are feeling adventurous, they can join their kids for some fun family cosplay too! Venice Village also offers gondola rides around the waterway that encircles the village.
Herbs Museum, Waterfall Garden and Candle-making
We took an educational tour of the Herbs Museum then went to the beautiful Flower & Waterfall Garden, which is peppered with more fairy tale scenes. Much of the fun is going around and discovering the next charming little nook.
---
-- Story continues below --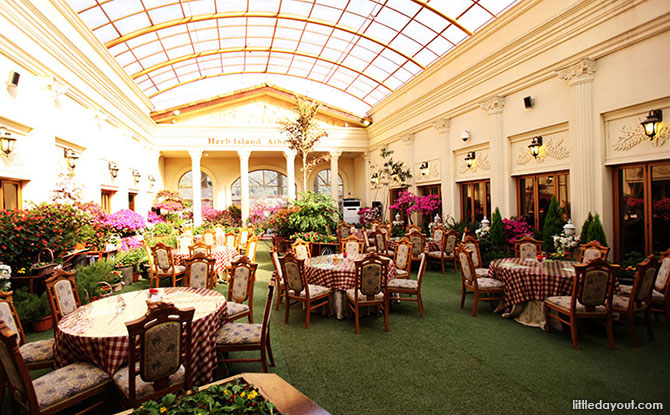 Lunch was taken at Athens Hall, their main banquet-style restaurant which served a variety of local and western dishes with herb infusions.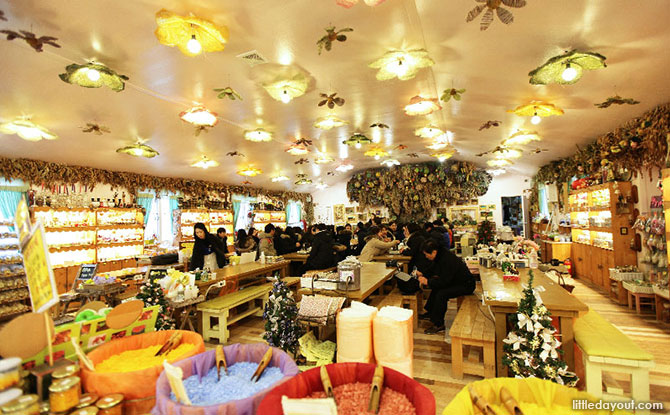 The next fun activity was making our own scented candles at the DIY workshop next to the Herbs & Plants Museum (not to be confused with the Herbs Museum in Venice Village). You get to keep it as a souvenir and can shop for other soaps, cosmetics and miniatures there too.
Santa's Village, Dinosaur Town, Mini Zoo and Secret France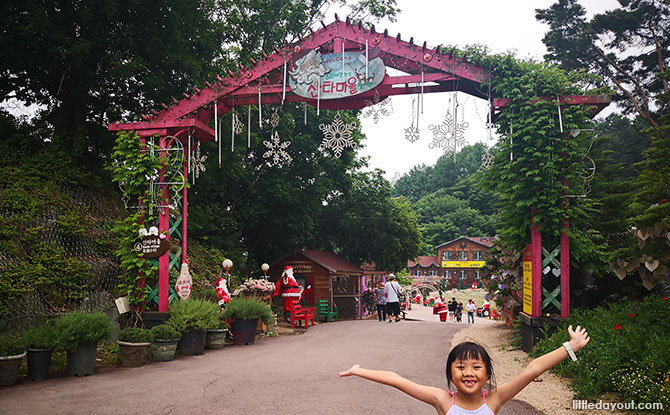 Next, we searched for Santa's Village because the tourist map indicated more kids' activities there. The path is not obviously marked, but it is up the slope and past Athens Hall.
This area struck us as the most random part of Herb Island. A permanent Santa's Village, strewn with Santa statues everywhere, was built next to mechanical dinosaurs, donkeys at a mini zoo and a tunnel with love letters and Monet prints.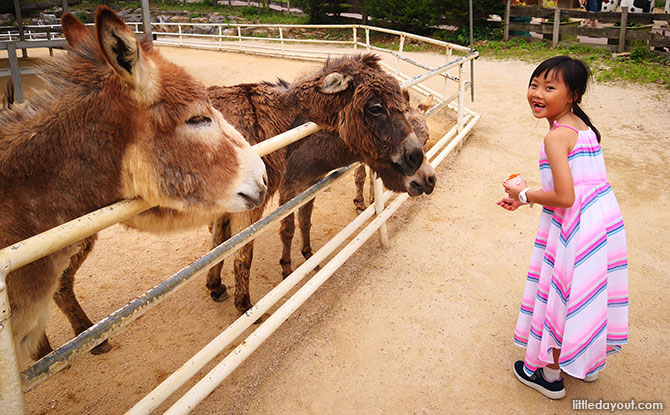 Regardless, it didn't dampen any of the fun the kids were having, so the grownups just shrugged and rolled with it. We thought it was ingenious of the mini zoo to charge tourists for small cups of carrots to feed the donkeys, when the animals had to be fed anyway.
Herb Café, Herb Trails and Street to the Past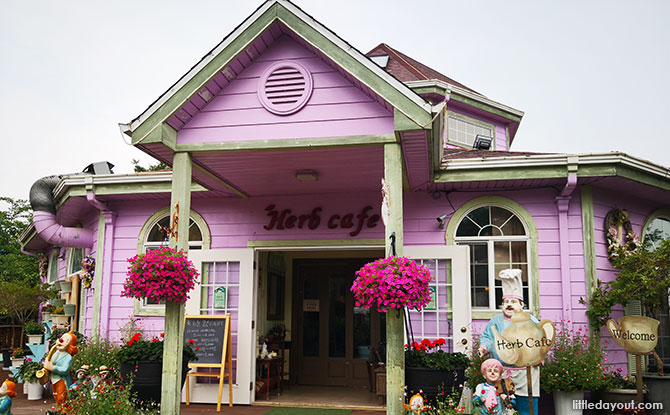 If you're feeling peckish at tea time, don't miss the aromatic garlic bread at the Herbs Café or Bakery. You can also take a stroll along one of the herb trails to learn interesting facts about the different types of herbs and plants.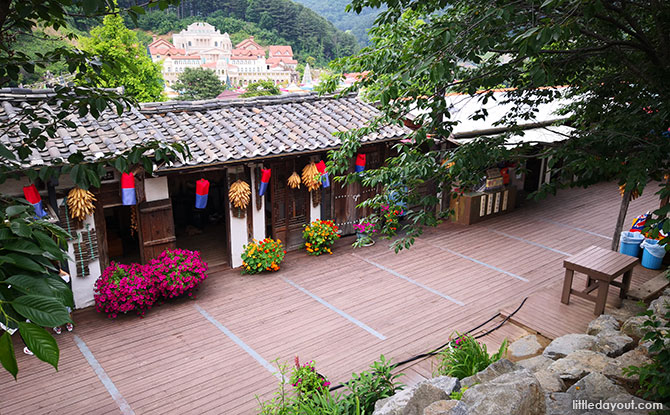 Tucked away discreetly below Herbs Café is the Street to the Past, a quaint replica of a small alley with Korean shops from the '70s, including a photo studio, old classroom, herbal medicine shop, Oki store, coffee shop and comic book rental store.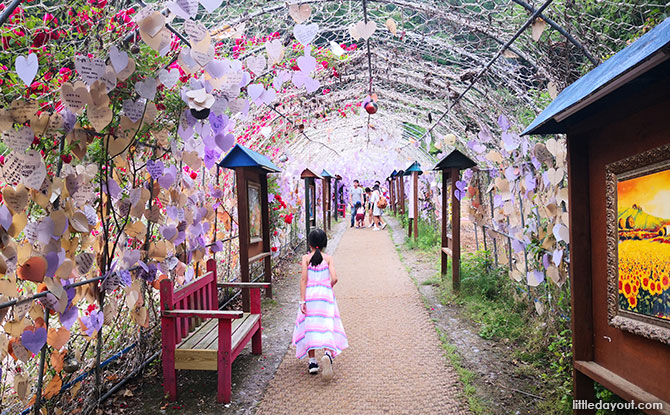 Unfortunately, we had to say goodbye to Herb Island before getting the chance to experience it at night. This is when all the scenic attractions are transformed into a magical wonderland of fairy lights. Be sure to stay back for these spectacular sights if you're travelling free and easy.