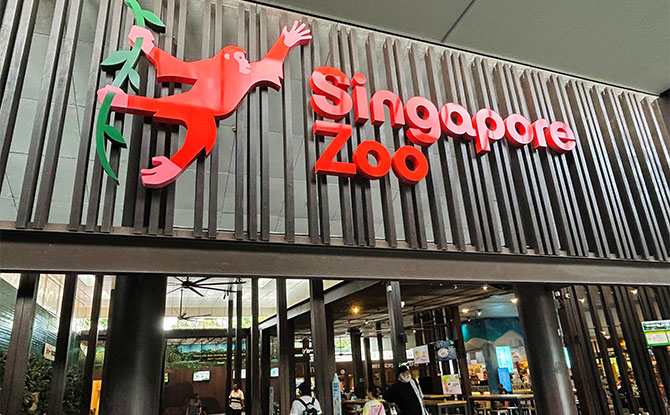 Singapore Zoo turns 50 on 27 June 2023 and, to mark its Golden ZOObilee, it is holding a line-up of activities that include ART-ZOO Happy Zoobilee and more.
---
ART-ZOO Happy Zoobilee
From 27 May to 27 August 2023, which includes the June 2023 school holidays in Singapore, the Singapore Zoo will play host to ART-ZOO Happy ZOObilee.
This edition of ART-ZOO features eight animal sculptures have been created especially for Singapore Zoo's 50th birthday celebration.
Visitors to Singapore Zoo will encounter larger-than-life inflatables and 2D sculptures of Jubilee the Rothschild's Giraffe, Astove the Aldabra Giant Tortoise, Komali the Asian Elephant, Minah and Bubu the Pygmy Hippos, Bunny the Linne's Two-toed Sloth, Izara the Grevy's Zebra, Hoepel the White Rhino, and Ah Meng the Sumatran Orangutan.
In addition to taking photos while on the Happy ZOObilee trail, children will be able to interact with tactile play elements and learn about their favourite animals at trail stations along the way. For example, discover fun facts such as the different ways elephants can use their trunks, and our Giant Tortoise's favourite snacks.
ART-ZOO Happy Zoobilee trail ends at a 21-metre-long inflatable art playground at the Pavilion by the Lake, with other fringe activities including animal interaction sessions and craft workshops.
Details
Date: 27 May to 27 Aug 2023 (Members' Preview on 20 and 21 May. Open to public on 27 May)
Time: 10 am to 6 pm, daily
Venue: Around Singapore Zoo
Ticketing:
Sale of $50 ZOObilee Bundle for 1 adult and 1 child from 18 May to 25 Jun 2023. *Terms and conditions apply.
Seasonal pricing of $50 for adults (excluding seniors) and $36 for children for visits during 27 May to 27 Aug 2023, inclusive of the ART-ZOO Happy ZOObilee experience.
---
Mandai Wildlife Run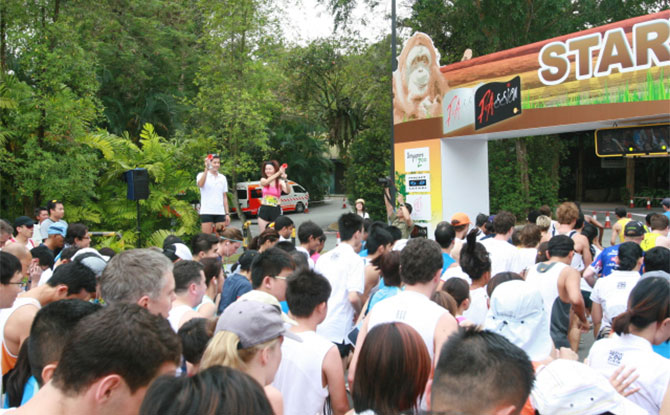 Previously known as the Safari Zoo Run, the Mandai Wildlife Run will take place on 23 and 24 September 2023.
Participants will get to run through Singapore Zoo, River Wonders and Night Safari and an all-new race categories for seniors has been introduced. There will also be health and wellness activities, sustainability-themed workshops and animal interactions during the run.
Registration for the Mandai Wildlife Run starts on 27 June 2023.
---
Other Golden ZOObilee Activities
Singapore Zoo will also be launching a new Backstage Pass – Incredible Invertebrates on 6 August 2023 and there will a private buggy Zoo Adventure Tour: ZOObilee edition from 27 June to 27 August 2023.
A two-day Wild Explorer Camp will also be from 1 to 2 June and 8 to 9 June 2023 for young ones aged 6 to 10 years.
Mike Barclay, Group CEO of Mandai Wildlife Group, said, "Kinship and community are the hallmarks of this Golden ZOObilee. We pay tribute to the generations who have looked after the animals under our care, the cohorts of dedicated staff who have worked hard to sustain this world-class zoological institution, and the millions of guests as well as generous donors who have enabled Singapore Zoo to go from strength to strength over the last 50 years."
If you enjoyed reading this article, you may also enjoy our story on Bird Paradise which includes tips on how to get the most out of your time there.
Or you may enjoy reading about this sculpture feature 45 endangered animals.