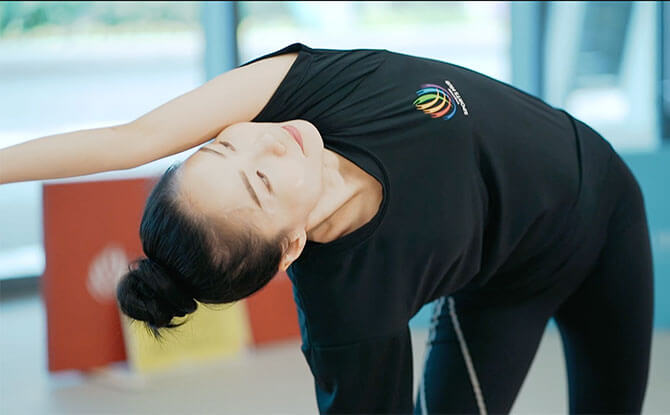 Did you know that taking short breaks from work or study to exercise is scientifically proven to offer various health benefits? Give it a try by setting aside just seven minutes of your time every day and giving Singapore Sports Hub's 7 x 7 workouts a try.
Singapore Sports Hub's 7 x 7 Workouts
The live Singapore Sports Hub's 7 x 7 workout sessions take place at 7 pm on weekdays and 9 am on weekends. Each session consists of two sets of seven-minute workouts. The free workout sessions are designed to be done in the comfort of your own home and do not need expensive exercise equipment or a lot of space.
Singapore Sports Hub's 7 x 7 virtual workouts feature a variety of exercises that every individual can do regardless of fitness level. The easy-to-follow moves can be varied to suit every individual's fitness level and allows individuals to achieve a moderate to high-intensity workout.
---
-- Story continues below --
Programmes range from cardio, mind-body, strength, endurance, and conditioning. The current line up of programs is as above.
Experiencing Singapore Sports Hub 7-Minute Workout Online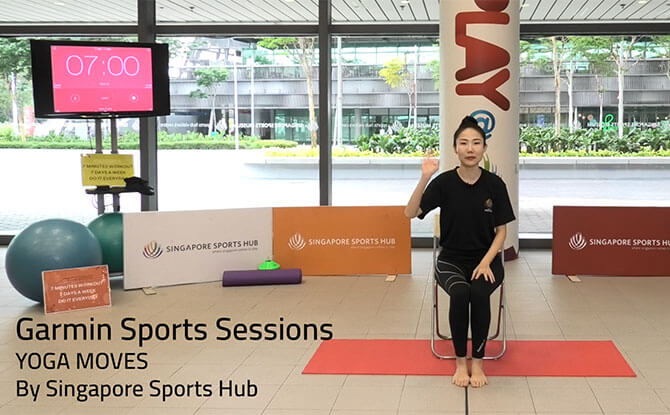 We got to preview of one of the workouts that will be officially launched at 7 pm on 17 April 2020.
The workout was conducted by an instructor from Yoga Moves and we were intrigued when we were told that the workouts could be done while sitting down!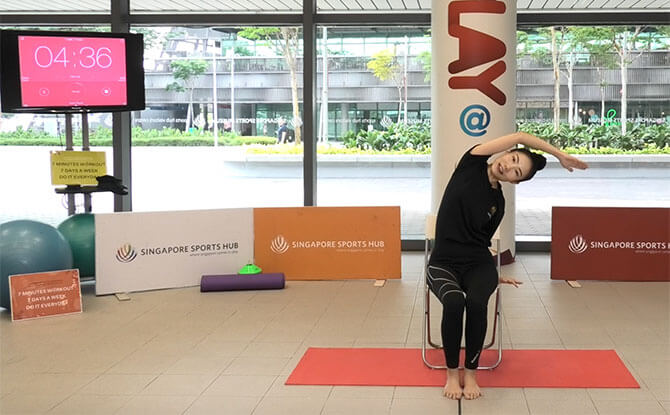 The workout session brought us through a series of moves that involved stretching and deep breathing which is super easy to follow and useful especially after sitting in a chair for hours. There were also variations that are great for those who may have any limitations in mobility, ensuring that regardless of age, flexibility or fitness level, you could still benefit from the workout.
Seven minutes passed by very quickly.
By the end of the first set, we were warmed up and happy to stay on for the second set. This was another exercise that was also done while sitting in our chairs.
Although there was no "burn" or heavy sweating after the exercise was over, it was a good reminder that we don't need to feel utterly exhausted after a workout for it to be valid.
There will be workouts along the way that are catered to burning calories, improving your flexibility and strengthening of muscles, and doing all of them will ensure a wholistic total body workout.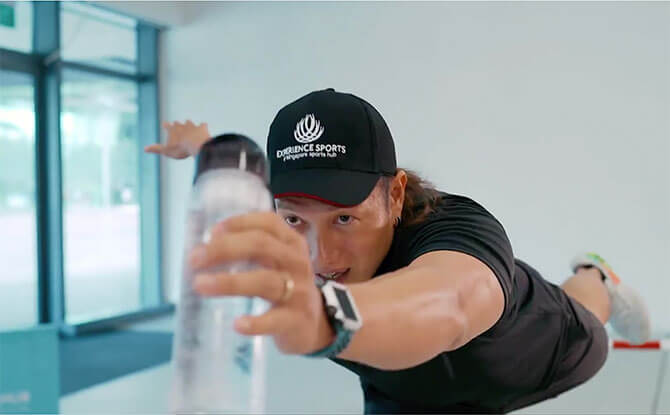 The workouts can be accessed by logging on to www.sportshub.com.sg/7x7workouts. Complete your user profile and register to start your workout!
Join Early and be Rewarded
The first 800 participants of the Sports Hub 7×7 workouts can look forward to being rewarded with a Sports Essential Kit (worth $25) or supermarket vouchers by signing up to join the sessions.
Participants also stand a chance to take home a Garmin ForeRunner245 smartwatch worth $459 by tagging friends in the #7x7workouts and @SGSportsHub. The most motivational post stands to win. Terms and conditions can be found on their website.