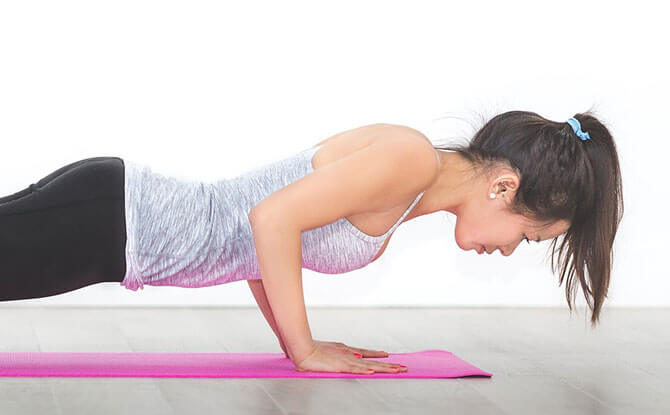 Staying home is important, but so is ensuring that we continue to build our immunity and stay healthy. A sustainable and healthy fitness routine shouldn't be based on aesthetic reasons alone but also consider the wellbeing of one's mental and physical state. For those of us used to the comradery of a fitness class or having an instructor correcting our posture during a workout, thanks to technology, there are still online fitness class options which we can turn to.
Here in Singapore, there are different fitness studios conducting live virtual classes on various platforms that allow you to have assistance during your workouts while you keep up the fitness routine at home.
---
Online Fitness Classes
Here are some online fitness classes, led by instructors, that can help you stay active while at home. The studios in this list emphasize that being the next "fitspo" isn't about having a chiselled and toned body, but enjoying the benefits of being the best healthier version of yourself.
The Brave Shapes
Offering 'Calisthenics and Weights' Class as well as 'Posture, Mobility and Flexibility (PMF)' Classes, The Brave Shapes studio is no stranger to using technology to conduct safe and effective workouts. Using a combination of advanced A.I system and the guidance of capable coaches, an appropriate workout is generated based on each individual's fitness level and goals.
The human touch is still very present in this seemingly futuristic workout as the culture of The Brave Shapes is founded on building a safe space with empathy and respect. This makes it safe for anyone to begin or continue their fitness journey. Virtual workouts are generated and sent directly to your phone and help can be found via video call during working hours where there will be a trainer to answer questions or correct your posture. Website.
---
MOVE Singapore
Move Singapore offers a series of classes that are suitable for everyone, including those trying to get out of a sedentary lifestyle, rehabilitating from injuries and the elderly. Don't be fooled, this doesn't mean that the workouts won't be a challenge.
Two classes to try are their Kinstretch classes and Fluid Strength classes. Both are especially useful for anyone who is looking to simply move more efficiently and effectively. Kinstretch classes are based off a movement enhancement system that develops maximum body control, flexibility and usable ranges of motion. The Fluid Strength class allows more freestyle and improves your body and spacial awareness.
A full list of classes that they offer can be found on their website.
---
Ministry of Fitness
If you're looking to break a sweat, a Bootcamp class at Ministry of Fitness is sure to do the trick. This 45-minute circuit home-based workout doesn't require you to have any fitness equipment and instead utilises items from around the home. Other classes that they offer include a Strong by Zumba class, Pilates and a Yoga Stretch class. Timeslots and more information can be found on their website.
---
WeBarre
WeBarre offer variations of Barre classes which cater to different interests and needs. Their signature multi-level class is described to be "an exhilarating workout inspired by ballet, yoga, pilates & strength training to transform your entire body". They recommend pairing their signature classes with HIIT classes which ensures you get the best of both worlds: sculpting and lengthening with cardio and power. Many of their classes are a beginner and postnatal friendly. WeBarre offers 60-minute classes throughout the day and week. Website.
---
Oompf! Fitness
Want to use this time to transform your body? Oompf! Fitness has online fitness classes running every day of the week which target different fitness goals. Their workouts range from those focused on cardio and toning to a fun and upbeat Zumba class. Although we miss their heartrate monitors which are usually provided in-studio, their workouts are promised to get your heart racing and those calories burning. Website.
---
Barre 2 Barre
Need variety? Barre 2 Barre has you covered. With 17 different types of classes, there's bound to be one that matches your fitness goals and needs. Check out their site for a full breakdown and description of the classes that you can try in the safety of your own home.
Barre 2 Barre classes make use of equipment such as yoga mats along with other items that you should have around the house such as water bottles in place of weights. During their online fitness classes, participants will be required to have their cameras turn positioned toward them so teachers can verbally correct you on screen – just like they would in a class in-studio! Website.
---
Mindful Alchemy
Ever thought about the importance of breathing the right way? Mindful Alchemy specialises in Breathing Technique classes which helps you bring awareness and improve efficiency in breathing. In this 45 minute class, one will be able to find and hold a space to realign their state of mind in any part of the day, as well as learn mindfulness on how to breathe to increase clarity and concentration. This might interest anyone who wishes to start their morning in the right headspace or end a hectic workday on a good and calm note. Website.
---
Uppercut Boxing
With an adapted version of their 50-minute signature burnout class, Uppercut Boxing's online fitness classes bring their technically precise and cardio heavy sessions off the bag and live to your screens at home. Each session covers techniques such as shadowboxing, footwork drills and conditioning, and we encourage beginners to not be intimidated and have a friendly chat with the studio on any worries or doubts.
They give updates on their live sessions mainly via their social media platforms. Drop them an email or a DM on Instagram and they will take it from there. Classpass members will also be happy to hear that they can book the live sessions for Uppercut Boxing in the Classpass app. Website.
This story contains affiliate links. This means we earn a small fee if you purchase something through a link from our website. There is no additional cost to you. This helps to support Little Day Out and keeps us going.