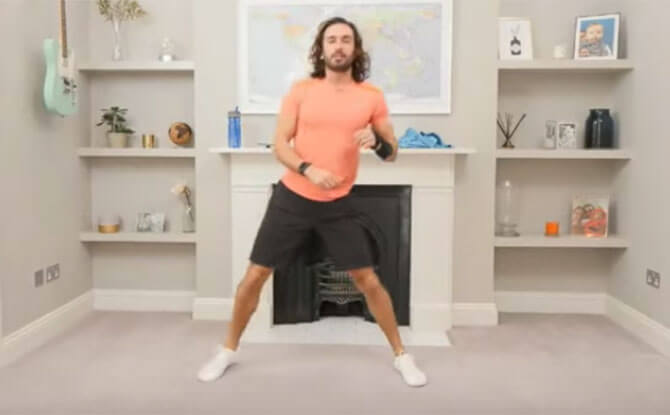 Exercise is important to staying healthy. Even if we are spending more time indoors with the kids, it doesn't mean that we need to comprise on our exercise time. And healthy exercise is something which P.E. with Joe, a YouTube series by fitness coach Joe Wicks, is hoping to promote with kids.
Joe Wicks runs thebodycoach.com.
Daily Workouts for Kids by Joe Wicks
Since Monday, 23 March 2020, the London-based fitness coach has been hosting a free live streaming workout for kids on his YouTube channel. The 30-minute workouts are designed to be done without any equipment, in a small space and suitable for all ages.
---
-- Story continues below --
With the closing of schools in the UK, it appears that PE teachers in the UK have been recommending watching his videos as homework! But apparently, it is not just viewers in the UK who have been tuning in. His videos are reaching a global audience.
The 33-year-old, who has a young daughter, broadcasts P.E. with Joe workouts for kids at 9 am GMT, Monday to Friday.
In Singapore, that's 5 pm in the afternoon. This makes the live broadcast timing suitable for local Singapore kids to get in some evening exercise before dinner.
Can't join in then? Joe uploads his video on to his YouTube channel where they can be viewed at any time of the day.
P.E. Class is In Session
The workouts include warm ups and cool downs. There are also stretches and strength training exercises. It isn't quite the kiddish style of Gonoodle. It is very much like P.E. class in school, led by an enthusiastic, long-haired P.E. teacher.
P.E. with Joe has become so popular that there have even been adults joining in.
One of the comments on his 25 March 2020 video reads, "Joe, as a 61 year old man who's confined to working from home and alone during the day, I want to thank you for your inspiring workouts helping to keep me sane. They're not just for the kids and families!"
Check out P.E. with Joe on the The Body Coach TV YouTube channel.