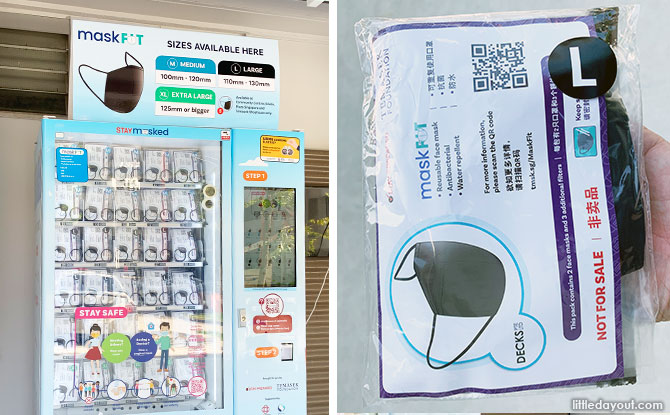 Temasek Foundation is running its third nationwide reusable mask distribution exercise from 30 November to 13 December 2020. Singapore residents with government issued IDs can collect a free mask kit during the two-week period.
The free reusable masks can be collected from around 1,200 vending machines around Singapore. Since this is the third mask collection exercise, hopefully people are familiar with their closest mask vending machines in the neighbourhood.
---
MaskFit ProShield kits: Free Masks from Temasek Foundation
This time around, there are some differences in the free masks that are being distributed from 30 November to 13 December 2020.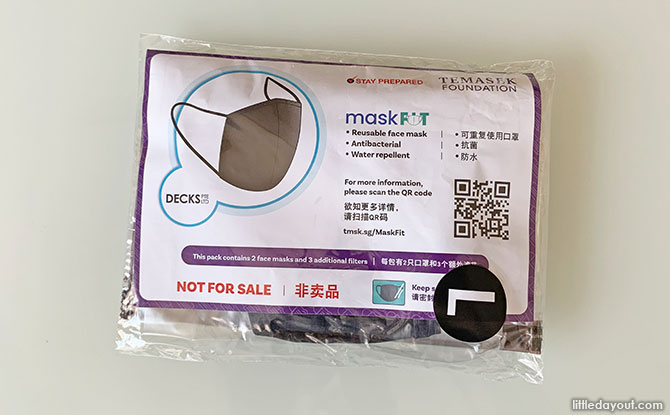 Unlike the previous masks, the masks being distributed are MaskFit ProShield kits. They come in black and have a pocket for removable filters to be inserted. It has three layers: an outer layer which is anti-bacterial to repel water droplets, a filter liner which can be used to hold a filter and an inner layer to absorb the wearer's saliva.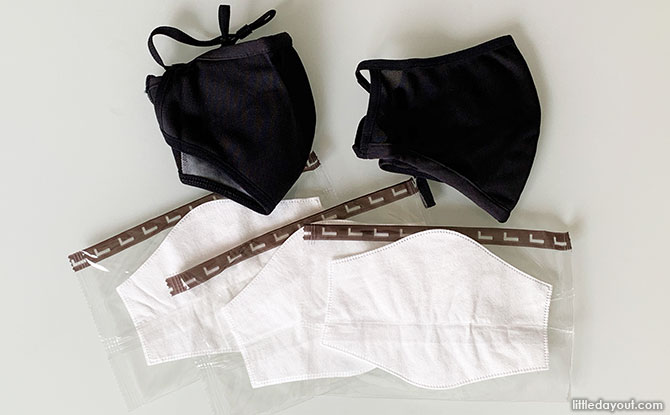 Each free mask kit comes with two of the black masks and three reusable filters to start off with. The masks can be used with or without the filters. The filters provide additional protection.
---
Different Sizes Available
The masks kits come in Small, Medium, Large, and Xtra Large sizes. Small size mask kits only available to children aged 8 and younger. The Small size masks can only be collected at Community Centres, Plaza Singapura, and Temasek Shophouse.
Full-sized mask sizing templates will be published in The Straits Times and Lianhe Zaobao
(28 November, 5 and 12 December) as well as Shin Min Daily News, Lianhe Wanbao, Berita
Minggu and Tamil Murasu (29 November, 6 and 13 December). These can be cut out as
personal sizing guides.
Additional mask kits can be purchased online or via DBS PayLah! App from Monday 30 November till Saturday 12 December 2020, 11.59 pm. The pre-paid masks can be collected at the vending machines with QR codes issued.
---
#StayMasked
This third national distribution of reusable masks is part of Temasek Foundation's continued effort under the Stay Prepared #StayMasked initiative. This aims to help the community in Singapore stay safe sustainably, with convenient access to reusable antibacterial masks.
Thank you, Temasek Foundation.