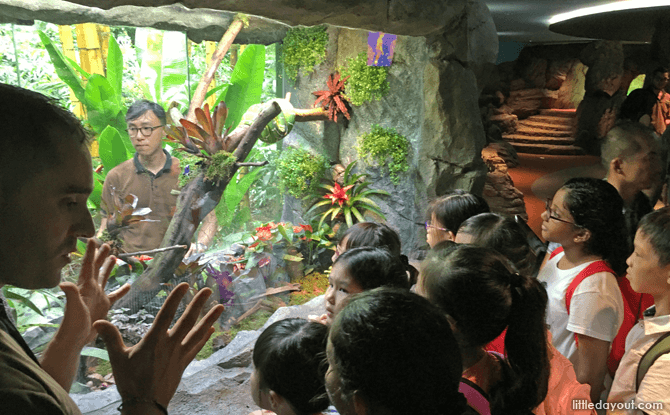 Singapore Zoo's RepTopia allows visitors to face-off with a fascinating array of reptiles, amphibians and arthropods. Kids will go ga-ga gawking at a Gila Monster, Mexican Redleg Tarantula, Emerald Tree Boa and plenty other animal species.
A visit to RepTopia is a chance for kids learn more about the diverse world of reptiles and the need to protect them as well. Beyond the weird and wonderful animals on display, here are five interactive ways that kids can learn about reptiles at Singapore Zoo's RepTopia.
Kid-Friendly Things to Do at RepTopia
1. Duck Under a Dome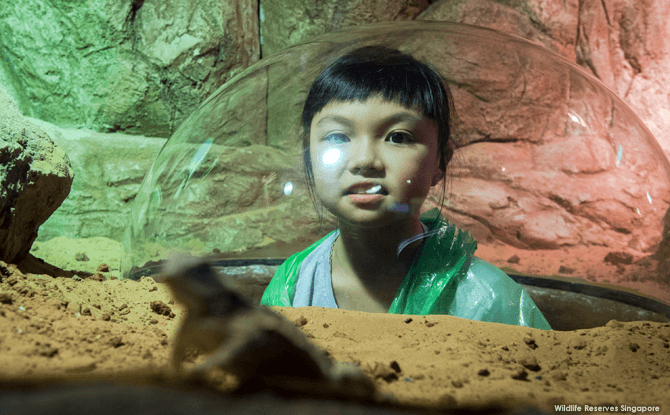 A dome built into the Regal Horned Lizard exhibit lets kids imagine what it would be like to be part of the desert environment where the lizard is found.
Alternatively, they can climb a short flight of stairs to get a side view of the same lizard exhibit.
2. Snake Eye View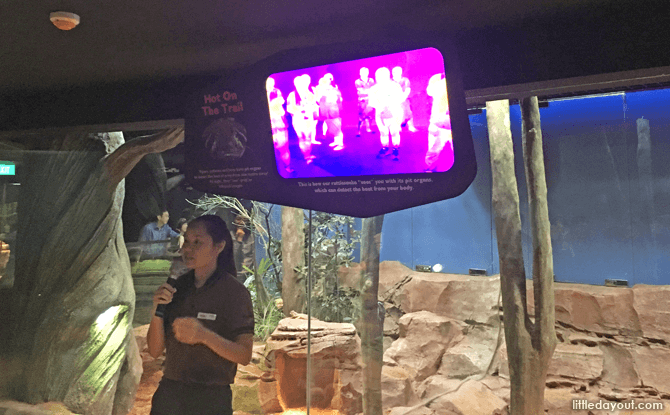 Snakes have the ability to see the world on infra-red terms. This lets them hunt their prey even at night. A screen at RepTopia shows a infra-red view of the world, giving a visual demonstration off snake's special ability.
3. Save the Reptiles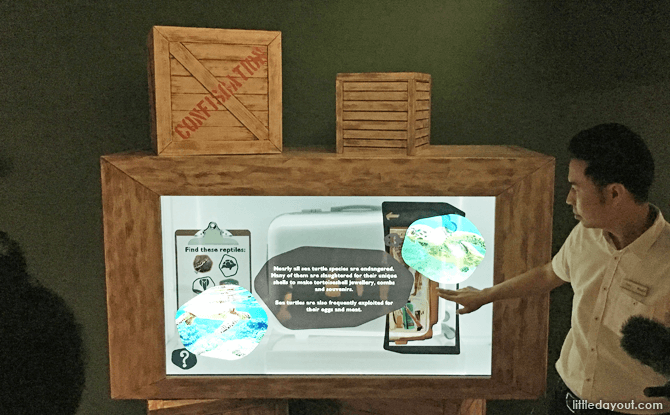 At an interactive touch screen display, kids can learn more about the threats faced by reptiles including illegal wildlife trade. Help to save the creatures from an unhappy fate.
4. Ranger Station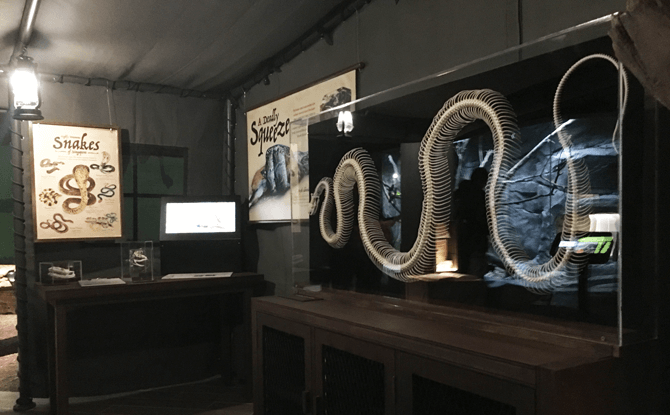 An educational ranger station allows kids to explore the world of cold-blooded animals. Read about reptile species in Singapore, view a snake skeleton and more.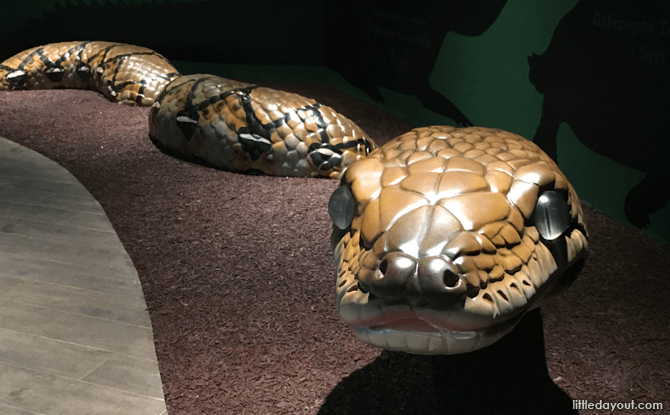 Nearby is a supersized model of a snake that kids can slither up to for a photo memory of their visit.
5. Bamboo Forest
Snakes live in many different environments including bamboo forests. Within RepTopia, there is a bamboo forest where kids climb across different rocks. Don't worry, snakes are not included.
Bonus Tip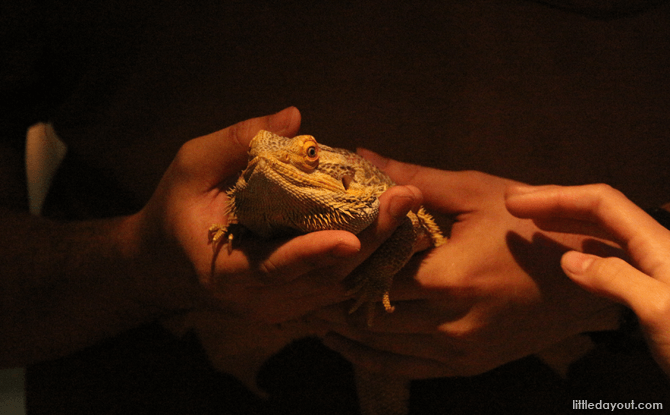 Also keep a look out for daily keeper interaction activities where kids will have a chance to learn more about the cold-blooded residents at RepTopia.