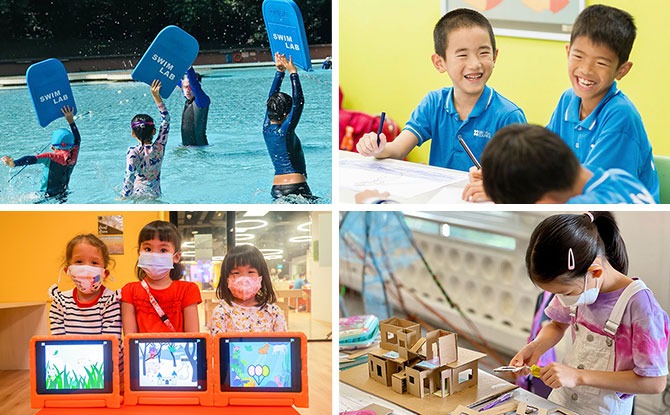 Planning for the year end holidays can be challenging but not if you know a list of amazing programmes to participate in.
It's the longest holidays for the children so make full use of it. Choose to develop life skills, motor skills and enrich them with programmes that they not have the opportunity to try during the school term.
Here's our list!
---
Year End 2021 Holiday Camps, Programmes & Workshops
The British Council Holiday Study Camps (Early Years to Secondary)
---
-- Story continues below --
Explore the world beyond English and develop 21st Century competencies required for future success! The British Council's Holiday Study Camps use English as a way to explore the world around us, encouraging children and teens to develop problem-solving, collaboration, critical thinking and creativity skills.
Each week, learners explore a different theme while developing written or verbal communication skills. Camps are available for Early Years, Primary and Secondary-aged learners.
For more details, check out this link.
Ages: 5 to 16
Dates: 22 Nov to 17 Dec 2021
Locations: Napier Road, Toa Payoh, Tampines
Website
---
DesignTinkers' Year End Holiday Workshops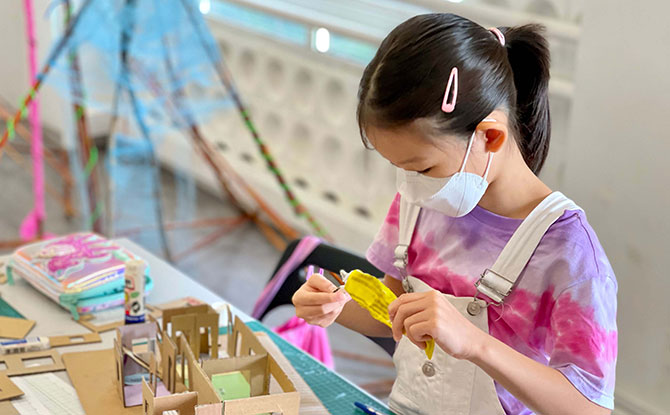 Expose your child to project-based learning where they are introduced to the basics of Design and Architecture principles to develop creative solutions for their design.
DesignTinkers has a series of fun and nurturing programmes across various disciplines in Art, Design & Architecture. Participants will learn to take a solution-based approach in their creations, focusing on who they are designing for and responding to users' needs and challenges. Children will be encouraged to re-think, reuse, recycle and repurpose common materials creatively from daily lives for their creations.
Click here for more information.
Ages: 7 to 14
Dates: 22 Nov to 22 Dec
Locations: Goodman Arts Centre
Website
---
Marshall Cavendish Education Workshops
Staying in during the year-end holidays? Marshall Cavendish Education has virtual workshops in various school subjects, STEM and coding!
Join in the "Monster Invasion" workshops for students from K1 – Sec 2 in 2022! This will give them a headstart for the new year and allow them to know what to expect when school starts. There are also fun hands-on STEM workshops with engaging science kits, coding workshops for P2 – 5s – and advanced coding programmes for Sec 1 – 2s!
Plus a new pre-school workshop for preschoolers to learn phonics and give their creativity a boost!
Join the fun from home here.
Ages: 5 to 14
Dates: 22 Nov to 17 Dec
Location: Online via Zoom
Website
---
The Rhetoric Collective's Future Thought Leaders Series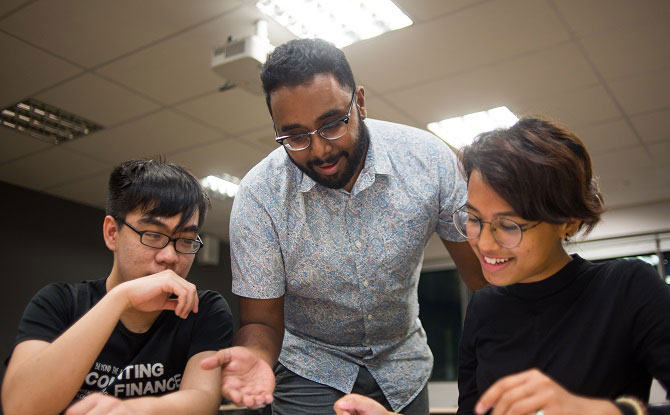 Empower your child to become a future thought leader with speech and debate classes that will cultivate critical thinking and communication skills. With coaches that have decades of experience and accolades in competitive debating, your child will be able to expand their mind, evolve their skills, and express their opinions at The Rhetoric Collective's specialised month-long holiday series of workshops.
From debate workshops, to industry changemaker workshops that explore diplomacy, journalism, law, and entrepreneurship, and even academic expression workshops – It'll be hard for your child to choose just one.
Sign up for multiple workshops to enjoy discounts and super rewards. More details here.
Ages: 8 to 17
Dates: 22 Nov to 23 Dec 2021
Location: Kreta Ayer
Website
---
Coding Lab's Holiday Camps for Ages 4 to 18
Level up this holiday with Coding Lab's award-winning, MIT-inspired coding curriculum and holiday camps!
Whether it's creating games and animations, gaining computational thinking skills, learning about Math and Science, Coding Lab has something for any preferences. Kids will get to tinker with bots, dive into Game and App Development, Artificial Intelligence, Machine Learning, Python programming and more.
Ages: 4 to 18
Dates: 20 Nov 2021 to Mid Jan 2022
Locations: Parkway Parade, Bukit Timah (KAP Mall), and Online
Website 
---
Swim Lab Holiday Camp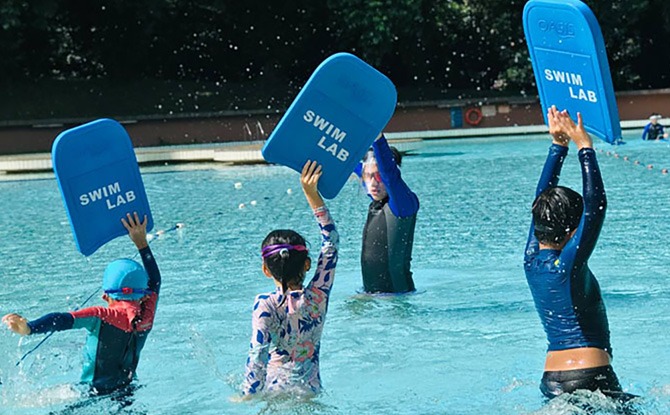 Get sweating and swimming during the school holidays! Take a plunge and join Swim Lab's swimming camp!
Swim Lab is best known for being a swim-technique focused school, but their holiday programs go beyond swimming to fun games both on land and in the water.
Pre-schoolers can build water confidence, participating safely in a "river safari adventure". Older children can participate in Beginner and Swim X Development camps based on their proficiency. The camps focus on exploration, development and mastery of strokes, games and even a mini Swim Meet!
Improve your swim strokes and develop a positive attitude towards swimming.
Make a splash here.
Ages: 3 to 16
Dates: 22 Nov to 23 Dec
Location: 3500A Bukit Merah Central, Sports Lifestyle Centre 
Website
---
Nature Explorers Year End Camp
Want to grow the love for the outdoors? How about joining in a walk in the forest – definitely not a walk in the park with Nature Explorers! Choose from wild spots such as Coney Island, Dairy Farm, Clementi Forest or Southern Ridges.
Get outdoorsy here.
---
ActiveSG's Sports Programmes
ActiveSG offers a variety of year end 2021 holiday camps and programmes, some of which are even free. This is a good chance for your child to try a sport. Laser tag, Floorball, Scuba-diving or more conventional sports like Table Tennis, Badminton are available for sign-ups!
More information here, spots fill fast.
---
Beginner Anglers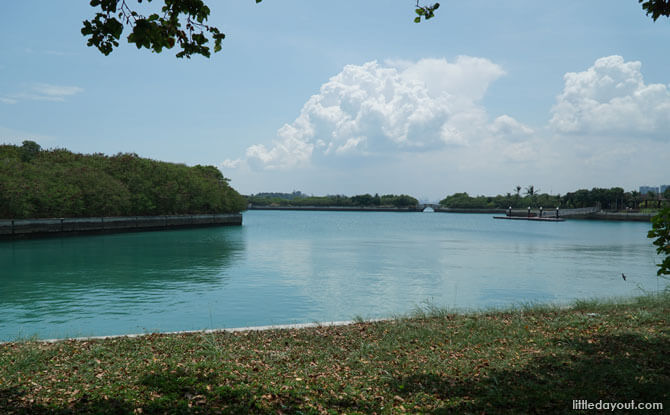 Teach a man to fish, you feed him for a lifetime!
This year-end holiday programme fishing class will be held on Lazarus Island. Both basic theory and practical aspects of fishing will be taught. Learn to use a fishing setup confidently and handle a fish without squirming! Children have to be 5 and above, and accompanied by an adult taking the same course.
More fishy details here.