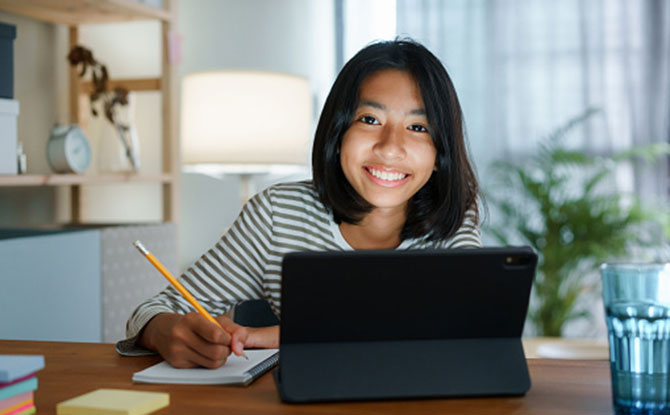 If you are a parent of student in Singapore, you would be familiar with Marshall Cavendish Education. The publisher is well-known for textbook series like My Pals are Here and their trusted range of assessment books.
But did you know that Marshall Cavendish Education does more than publish books? They also curate holiday workshops, both academically-focused and hands-on ones for inquisitive young minds.
---
Monster Invasion Workshops: Get Primed For The New School Year
This November and December 2021, Marshall Cavendish Education has lined up an exciting series of "Monster Invasion" workshops. These feature a cute monster "Gum" and will help to prepare Primary school students for the 2022 school year.
---
-- Story continues below --
Conducted online over Zoom, these workshops are designed to help P2 to P6 students in 2022 look ahead at what is to come. Workshops cover all primary school subjects – English, Math, Science and Chinese – and will introduce key concepts for the upcoming year.
As an example, for the Primary 4 Math workshop, in addition covering an overview of topics, the instructor will also reveal less-well-known tips and shortcuts such as memory techniques and how to sketch models quickly. The workshop will include puzzles and games to help students better retain what they have learnt.
Helen and Ivan would approve.
Each workshop is attractively priced at just $90. And, as each workshop is only three hours long, it will not encroach too much into students' holiday time either.
You can choose to sign up your child for individual subjects which he or she is weaker in, or for all subjects if you wish to give him or her an "inside look" at what is to come.
Either way, Marshall Cavendish Education's Monster Invasion workshops are a worthwhile investment to give students a "monster" head start and confidence boost for the upcoming school year.
---
STEM and Coding Workshops
Kids who are interested STEM (Science, Technology, Engineering and Maths) can also sign up for online coding and engineering-themed holiday workshops.
For example, using a Smart Racing Car Kit, kids can get hands-on with micro:bits and build either a self-driving or remotely-controlled car. In the process of doing so, they will learn about the practical application of concepts such as energy conservation and telecommunications.
There will also be coding workshops which utilise the online learning platform UBBU to teach computer science to kids. This is done through videos, games and fun projects. What's more, kids who sign up for the coding workshops will get to enjoy one-year complimentary subscription so that they continue learning about coding after the course.
Other fun STEM workshops lined up for the 2021 year-end holidays include building a robotic arm (just like the one in found in high-tech factories) and constructing an electric elevator.
Fees for these workshops are $120, inclusive of the kits and delivery to participants' homes. It is great value as the kits alone are valued at more than the workshop fees.
These workshops are also open to both Primary and Lower Secondary students. The Secondary students also have the option to sign up for more advanced courses like mobile application and website development, and many more!
If you are looking for something fun, hands-on and educational for kids to do during the year-end school holidays, be sure to check out the Marshall Cavendish Education STEM and coding workshops.
---
K1 & K2 Preschool Workshops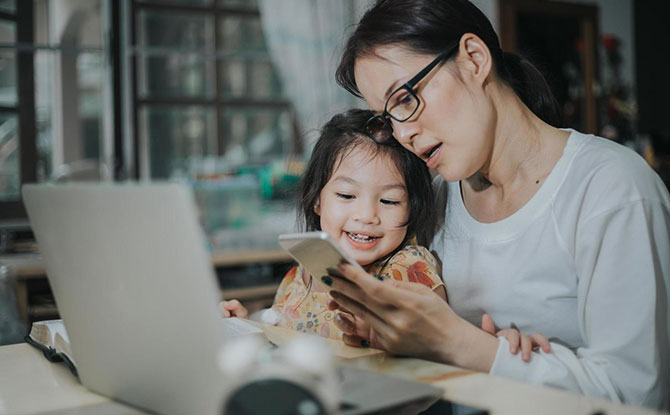 Preschoolers have not been forgotten either.
K1 and K2 kids can take part in workshops designed to spark creativity while learning about the world around them. At these preschool workshops, kids will be encouraged to think creatively based on the theme of mythical creatures and engage in phonics-related activities.
They will get to create their own dragon model which they can use for their own storytelling. Parents are encouraged to join in these fun sessions conducted over Zoom too.
---
Sign Up for Marshall Cavendish Education's Monster Invasion Year-end 2021 Workshops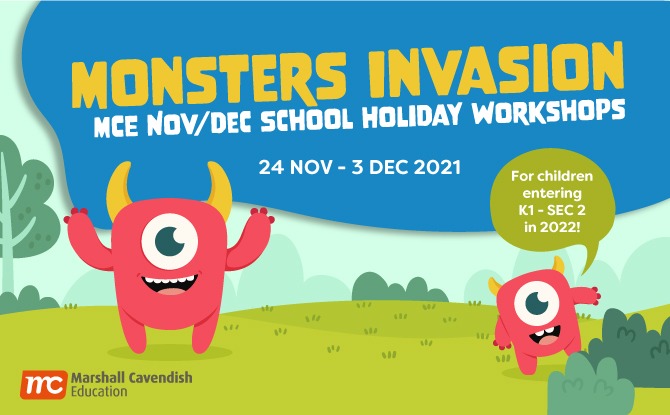 Marshall Cavendish Education's Monster Invasion year-end 2021 workshops take place between 24 November to 3 December. With pricing ranging from $50 to $120, the workshops are sure to be popular.
Little Day Out Readers enjoy 10% savings with the promo code LDO10!
Be sure to book early to avoid disappointment.
Find out more about Marshall Cavendish Education's year-end workshops here.
Use the table below to get an overview of what's taking place. Click on the individual titles for details and to book tickets.
Don't wait! Find out how to get 2022 off to a "monster" start with Marshall Cavendish Education's year-end workshops.
This feature is brought to you by Marshall Cavendish Education.